USC Business Students Take a Global View of Their Future
In an increasingly globalized business world, USC Marshall prepares students for success on the world stage.
Flames crackled from the backyard fire pit. The two professors sipped cocktails and ate tri-tip as they sat fireside, talking about old times.
John Matsusaka, a professor at the USC Marshall School of Business, hosted the barbecue for his longtime friend, the dean of international studies at Bocconi University in Milan, Italy. Relaxed from a good meal, they could have spent hours sharing stories about their days in college.
Instead, they started tackling the future.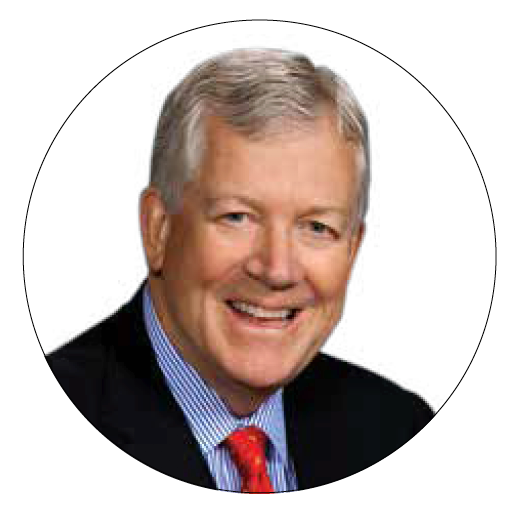 Matsusaka's boss, USC Marshall Dean James Ellis, had long pushed for the school to become a leader in global business. It got the professors thinking about what globalization means for business students. Matsusaka pondered: What can USC Marshall do, academically, to prepare students like no other school? They discovered the answer right there—between the two of them. The next morning, Matsusaka walked into Ellis' office. He had an idea—a "wow" that would come to transform the future of hundreds of aspiring young leaders in business.
BUSINESS ON THE WORLD STAGE
USC Marshall isn't new to international business programs. It was the first business school in the U.S. to mandate that its first-year MBA students spend 10 days abroad. Two decades ago, USC Marshall set up management education programs in 28 international cities, from Buenos Aires to Bangkok and Tokyo to Taipei.
Going back even further, in 1977 USC launched its International Business Education and Research MBA, a one-year, accelerated program for mid-career professionals aiming for senior global positions.
But the conversation around Matsusaka's firepit would reach out to students just beginning their college careers. It led to what's called the World Bachelor in Business, which began in 2013.
World Bachelor in Business students spend their freshman year at USC, their sophomore year at Hong Kong University of Science and Technology and their junior year at Bocconi University in Milan. They complete their fourth year at one of the three schools—their choice—and receive degrees from all three.
Since graduating last year, the program's first alumni have landed jobs all over the world in consulting, investment banking and financial services.
Lucrezia Villani, a native of Italy, is in her second year of the program in Hong Kong. Villani, who is considering a career in consulting, says she learned about the importance of networking her freshman year at USC.
"Going back to Europe after experiences in North America and Asia will make me able to see my own country with new eyes, and I am looking forward to seeing what those eyes will see," Villani says.
NETWORKING OUTSIDE YOUR COMFORT ZONE
USC Marshall's dean would understand that sentiment. Ellis was only 25 when his own eyes were opened to the bigger world. He went on a business trip to China in 1972, following President Richard Nixon's landmark visit that normalized relations between the two countries.
"That was my exposure to global business," Ellis says. "Now, at USC Marshall, we're sending students where the growth is. They go abroad and get internships. I feel it's important to go somewhere where you're out of your comfort zone, where you can't read the signs and where you can't tell the cab driver how to get back to your hotel.
USC Marshall offers a master's in social entrepreneurship—the only degree of its kind at a U.S. business school.
"When you're uncomfortable, you operate better and start thinking more. You have to push yourself and get out of your box."
It's a lesson he never forgot. In the 10 years since Ellis was appointed dean of USC Marshall, the former senior business executive and global commerce expert has made it a school priority to equip students for the international marketplace, where change is a constant.
Among undergraduates, those outside the World Bachelor in Business program have international business options too. For one, freshmen can take one-week trips abroad to learn about global business in countries including Argentina, Spain, Hungary, Japan and China through the Learning About International Commerce program.
For students like sophomore Dumile Nkala, a business administration major from Zimbabwe, the program plunged him into the unknown. "It prepared me for the real world because it allowed me to learn how to network with people whom I had almost nothing in common with," Nkala says. "And it gave me a real outlook on what certain careers entailed."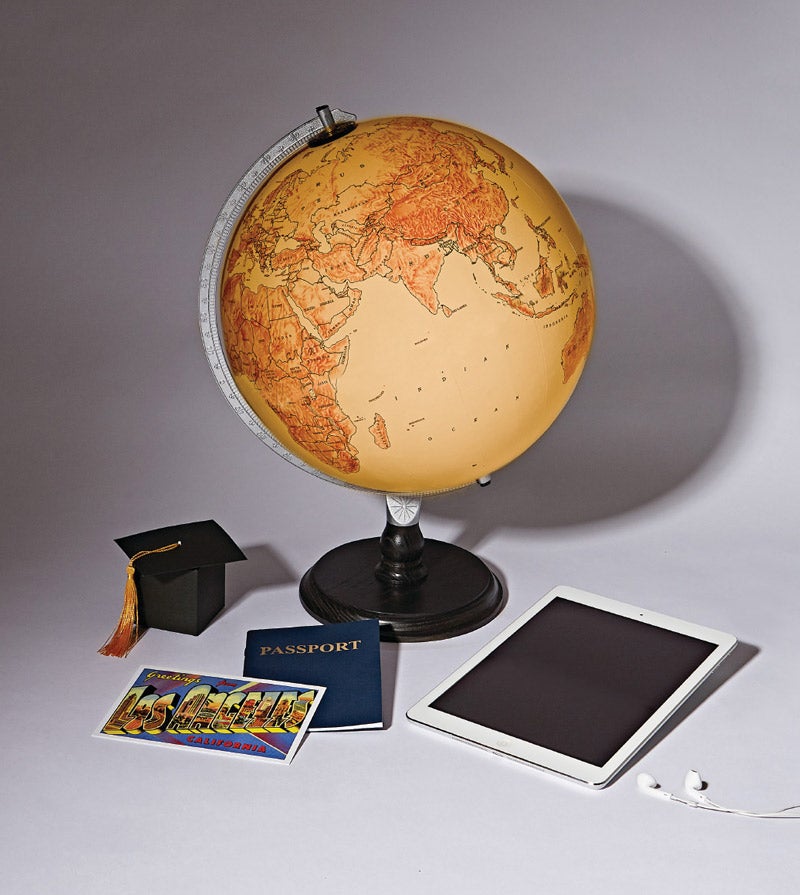 Nkala was among several students who visited an array of Australian businesses in 2017, including the Macquarie Group, a global investment banking firm; Aristocrat Technologies, which makes gaming machines; the Sydney Swans Football Club; and KPMG, Apple, Amazon and Costco.
"The trip perfectly mixed global business and networking education with ample downtime to explore," sophomore Mara Huberman adds.
"By being in the business office of these global companies," Huberman says, "it really helped me understand what type of company culture I want to be in when I enter the workforce."
LEARNING TOMORROW'S BUSINESS SKILLS TODAY
The World Bachelor in Business program serves as a good example of the school's desire to see what's ahead—and create international business programs that anticipate change. "We're not just interested in seeing what everyone else is doing and what students need now," Matsusaka says. "We're trying to take the lead in business education and anticipate what students need 20 years in the future."
As an example, the school launched a master's program in business analytics as huge volumes of financial data become increasingly available and vital in the marketplace. It teaches students how to understand big data to make effective business decisions.
The explosion in big data has global implications, too.
"People around the world are buying and selling information at a breathtaking speed," says Nandini Rajagopalan, professor of management and organization and vice dean for faculty and academic affairs.
The master's in business analytics — one of 11 specialty master's degrees — has grown from an initial class of 32 students to a class of 100 from 13 countries in 2017, says Abbass Sharif, assistant professor of clinical data sciences and operations and program academic director. This year, the program attracted more than 2,600 applicants.
USC Marshall hosts three major international conferences a year on business analytics, which Sharif predicts will become a staple of many academic disciplines.
"With data analytics," Sharif says, "organizations gain better insights that lead to better customer services, higher revenues and more efficiency."
PROFIT WITH A POSITIVE MOTIVE
Entrepreneurship, an area USC Marshall is widely known for, also is evolving. One growth segment is social entrepreneurship, which uses business principles to address some of the world's most pressing social challenges.
USC Marshall offers a master's in social entrepreneurship—the only degree of its kind at a U.S. business school. To date, more than 200 students have enrolled in the specialized, one-year degree program, which is offered through the USC Marshall Brittingham Social Enterprise Lab.
Alejandra Revueltas MS '17, landed a position as a portfolio manager at Adobe Capital in her native Mexico City after earning her master's in social entrepreneurship. The investment fund pumps money into early-growth social enterprises in sectors such as health care, affordable housing, education and renewable energy, among others.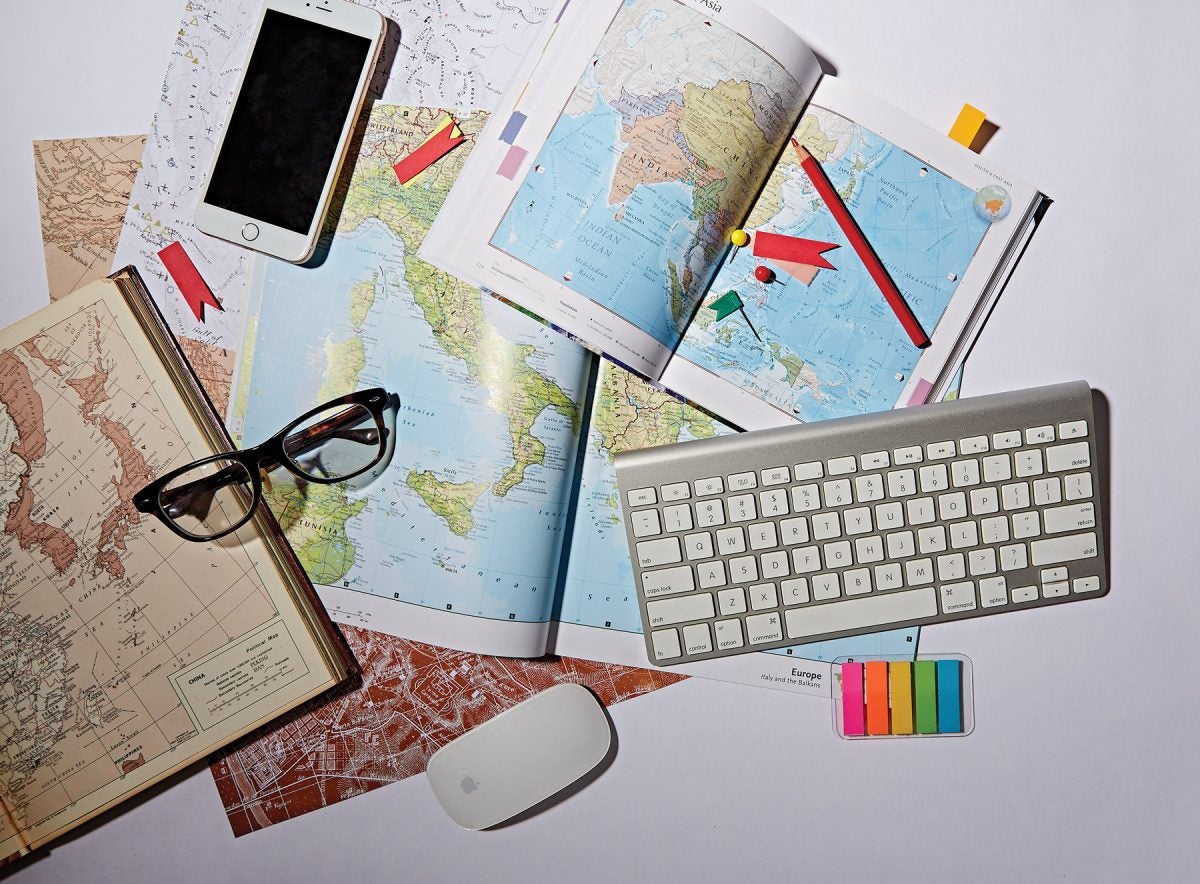 In one of Revueltas' favorite courses, she learned how to be strategically competitive when expanding a business internationally.
"Every session, we would analyze a different social enterprise from different parts of the world," Revueltas says. "We analyzed cases from India, the U.S., Latin America and Africa, as well as cross-country social enterprises."
Adlai Wertman, the David C. Bohnett Professor of Social Entrepreneurship and founding director of the Brittingham Social Enterprise Lab, was one of Ellis' first hires.
The social enterprise role is a natural for Wertman: He has worked both as an investment banker and as president and CEO of Chrysalis, a nonprofit in Los Angeles that helps homeless and low-income individuals find jobs. His passion for social enterprise is obvious to anyone who hears him discuss his favorite topic: his students. He can rattle off seemingly endless stories about their creativity.
If we want to teach people to be entrepreneurs, then we better be entrepreneurs ourselves.

USC Marshall Dean James Ellis
"We had a student from Angola who came up with a financing model to get rid of mine fields in that country, and turn the land into farmland using private investment that will eventually transfer over to local ownership by the farmers," Wertman says.
"Another student created a for-profit business in partnership with nonprofits to offer an alternative to predatory payday loan and check cashing, an industry that significantly overcharges people who aren't attached to the traditional banking system," he adds.
INTERNATIONAL BUSINESS WITH INTENT
It makes sense that the students come up with enterprising, global ideas. They've gravitated to an enterprising, global place. The spirit creates a virtuous circle.
"If we want to teach people to be entrepreneurs," Ellis says, "then we better be entrepreneurs ourselves."
Sometimes these enterprising students surprise even Ellis, though.
He thinks back to when he hosted a dinner party at his home for the first in-coming class of World Bachelor in Business students, in September 2013. One student, who came from Nigeria, showed up wearing a full-length gray ball gown.
"Since I was 14 years old, I've been designing my own clothes, and this is one of my designs," the young woman said during introductions. "You want to know why I'm in this program? It's very simple. Fashion is designed in Milan, the clothes are made in Hong Kong, and then they're sold in America.
"So right now," she explained, "I will get to see my whole supply chain."
Her bold choice of outfit, and her explanation of how it encapsulated the global fashion industry, from manufacturing to retail, clicked with her classmates. And her recognition of the need for a global education symbolized what Matsusaka and Ellis have hoped: that USC Marshall would draw globally minded students and put them a step ahead of their competition.
"That's our goal," Ellis says. "To do things nobody else does."