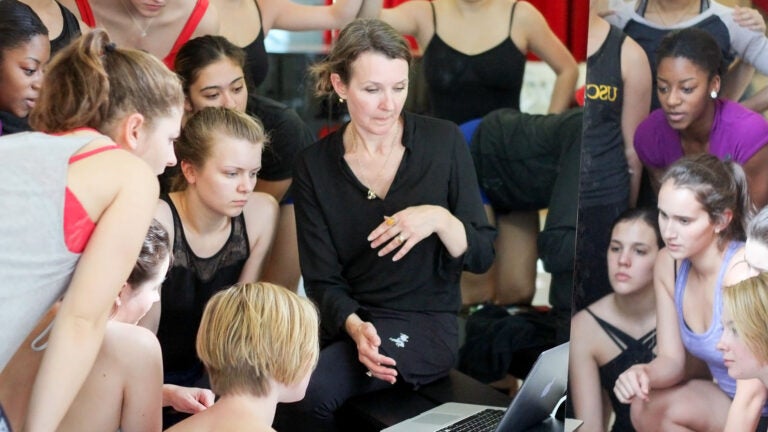 USC Kaufman artist in residence brings dancers closer to renowned choreographer
Fiona Lummis explains excerpts of work by Ji?í Kylián, whose piece blends classical and contemporary technique
USC Kaufman School of Dance faculty artist in residence Fiona Lummis is currently working with the school's BFA students on excerpts of famed Czech choreographer Ji?í Kylián's Symphony of Psalms.
The piece, which became a cornerstone of the Nederlands Dans Theater's repertoire, combines classical and contemporary technique.
The 1978 ballet, set to Igor Stravinsky's score, fuses music and dance in a way that captures the essence of Kylián's musicality, digging deeply into the mystery of human existence.
In teaching the ballet, Lummis wants students to learn from Kylián's singular approach to dance. She hopes to share the sensitivity of his work beyond its physicality.
I want to make them experience a part of him.

Fiona Lummis
"I want to make them experience a part of him," Lummis said, "not only through the steps but how he lives and how he works."
Lummis' path to her current role as a repetiteur of Kylián's masterworks started in 1981 when she joined the Nederlands Dans Theater. There, she was a principal dancer for 20 years and created roles in 15 of Kylián's ballets.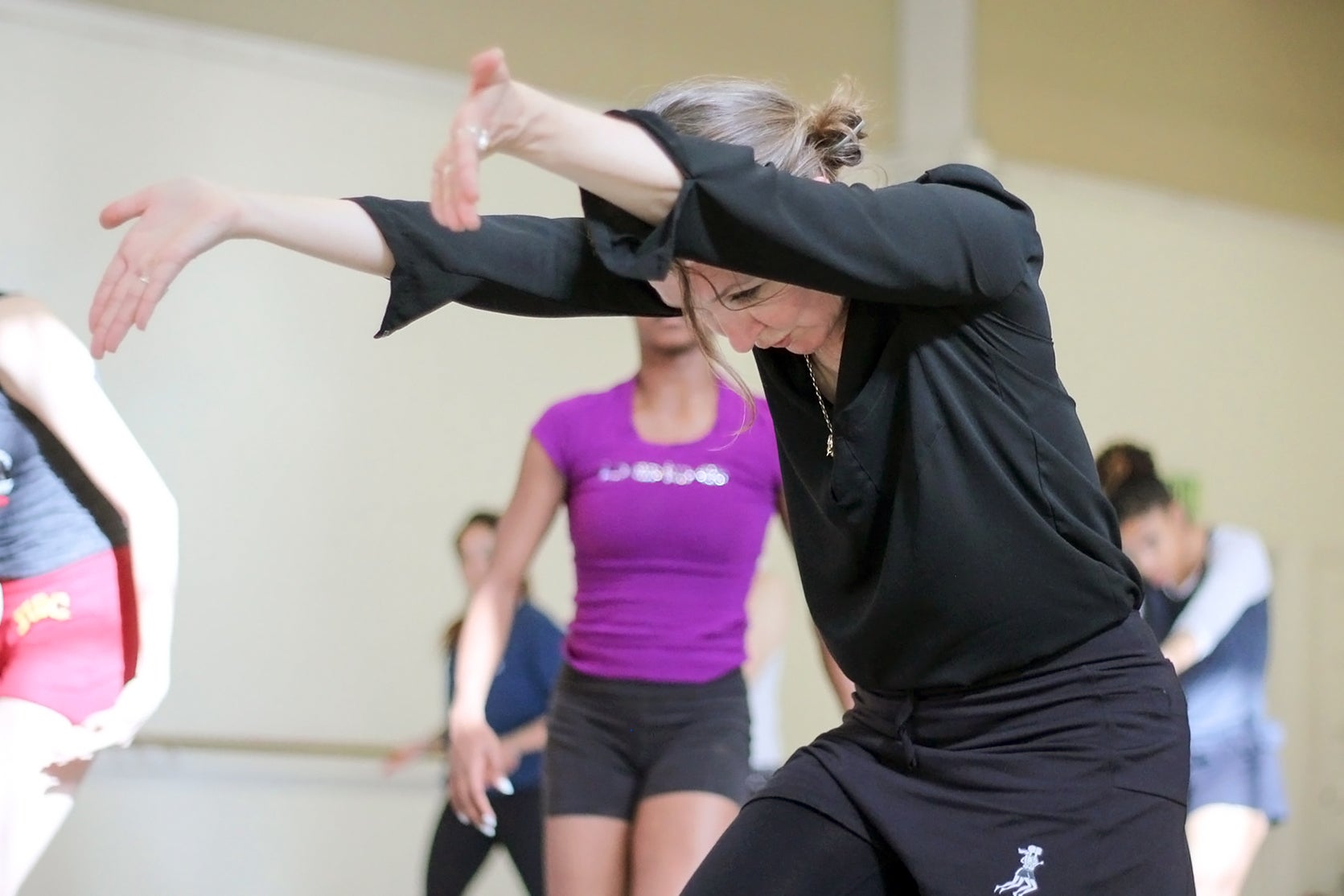 The dance world is international, and geographic boundaries often separate many of the brightest luminaries in contemporary dance. But by having Lummis in residence at USC Kaufman, its students have the unique experience of learning from an individual with direct experience working with one of the world's great choreographers.
"You have respect for these names that you have heard throughout the years and now we are linked, working in the same space," Lummis said. "It is a total pleasure."
Students cherish the opportunity of learning about this world-renowned choreographer through Lummis' vivid experience.
"It's incredible to have someone that can pass down Ji?í Kylián's knowledge in such a way," said freshman Juan Posada Penagos. "It just feels so close."