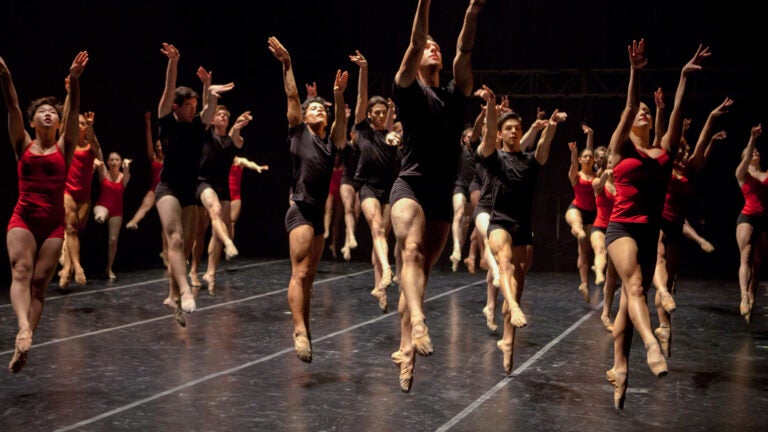 USC Kaufman School of Dance ready to graduate first class of creative 'game changers'
USC Kaufman went from being an idea to a top-level dance program with incredible speed. As they prepare to depart, its first graduates recall why they took a chance on an "unknown."
Lenai Wilkerson knows how dance auditions go. Dancers are a "blank slate," identity-less, she said.
"You're not handed a nametag, you're handed a number," she said of past auditions. "You're standing there in almost naked garb — a leotard and tights. You're being assessed by what you look like, or the color of your skin, before you even reach your talent or ability."
But when she walked into the audition for the USC Kaufman School of Dance, it was immediately different.
"They knew us by name," she said. "Not only that, they knew a little bit about us."
They were given nametags. There were no cuts, what she was used to, which means everyone stayed the full day.
Wilkerson and many other USC Kaufman students said the audition sealed the deal. Just like that, she went on to be in the school's first cohort of 33 students, graduating on May 10.
How USC Kaufman's first cohort came together
USC Kaufman came together spontaneously. Dean Robert Cutietta, also the dean of the USC Thornton School of Music, remembers going out in town to see a performance alongside L.A. philanthropist Glorya Kaufman. She asked him what it would take to have a dance school at USC and less than 24 hours later, the ink was drying on the plans. Thanks to Kaufman's generosity, USC went from having a few dance courses within the USC School of Dramatic Arts to building a professional level dance school, with applicants considering it against Juilliard. When it opened in 2015, it became the first new school at USC in 41 years.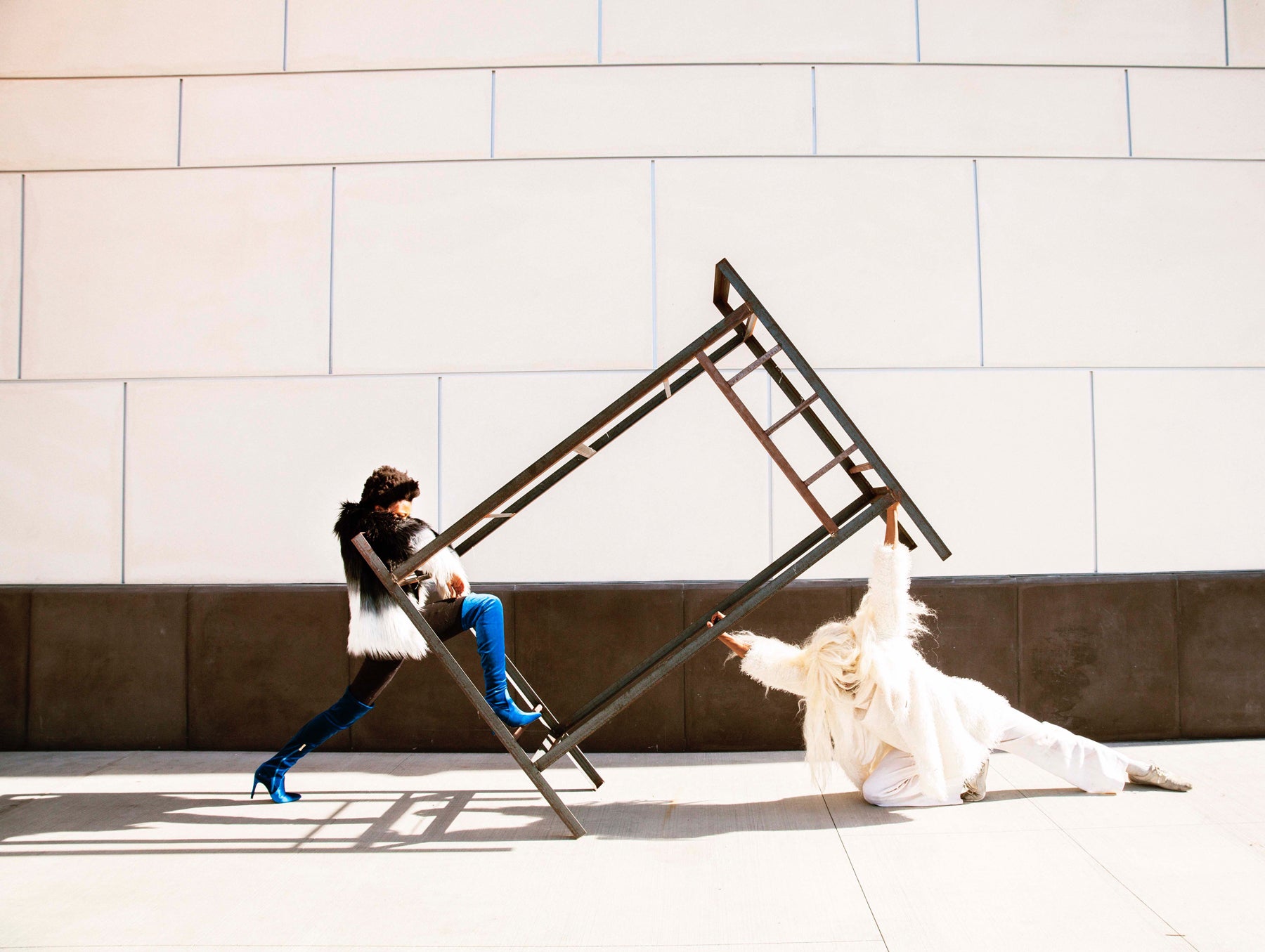 What sets USC Kaufman apart from many of its competitors is that it's not solely a conservatory, faculty members say. The students earn a Bachelor of Fine Arts, which connotes training at the highest level, but since the school is housed within a research university they're encouraged to compliment their dance training with scholarly pursuits. And this cohort reflects that.
Rachel Walton, a computer programming minor, created an app that suggests dance moves. Beau Foley strategizes social media campaigns for dancers. And Brianna Mims uses dance as activism, creating art pieces that explore and question mass incarceration. She also teaches in Boyle Heights schools and at women's correctional facilities.
Juggling these interests is not easy to do, since the training requires about six hours of dancing in class a day. For that reason, picking the first cohort wasn't easy.
"We're not looking for one style to come in and train. If you just want to be a ballet dancer, we not the right school for you," said Jodie Gates, USC Kaufman's vice dean and director. "From the beginning, we knew we wanted individuals who were thought leaders."
From the beginning, we knew we wanted individuals who were thought leaders.

Jodie Gates
They needed students who would reap the benefits of being at a research university. This resonated with students, who often felt the industry pushed dancers to not have interests or lives outside the art form.
"We're whole people. We need holistic experiences," Mims said. "For me, it's important that I'm not just so focused on dance and that I get to explore and feed my whole self as a person. All those things inform the art that I create."
Hundreds applied to be a part of USC Kaufman's first cohort. Faculty admitted 39 students, assuming about half would decline. But surprisingly, 33 said yes. And this month, all 33 are walking at commencement.
"They're beautifully trained dancers but they're also scholars – they're game changers for how dance is used in business and entertainment," Gates said.
USC Kaufman creates "The New Movement"
When students applied to USC Kaufman, they were taking a leap.
"We know those students, if we got them to apply, they would have so many offers," Cutietta said. "They would be taking a chance on us. We were an unknown. I thought the key to that was building a stellar faculty that would get attention."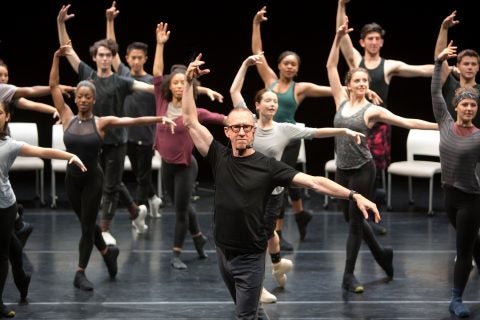 Cutietta traveled the world courting the top dance instructors. William Forsythe, a household name for many students, joined the faculty after decades in Germany. A ballet dancer and choreographer, he's directed the Ballet Frankfurt and presented works at the Louvre, Tate Modern and MOMA.
Gates was another. A ballet dancer and choreographer, known as a muse for Robert Joffrey of the Joffrey Ballet, Gates was most recently a tenured professor at University of California, Irvine.
USC Kaufman also includes d. Sabela grimes, known for hip-hop and black dance practices, and award-winning dancer and choreographer Patrick Corbin, to name a few.
USC Kaufman's curriculum, dubbed "The New Movement," is about creating the 21st-century artist. The word hybridity comes up a lot — being malleable in the craft and learning from a variety of styles. It's the reason hip-hop is put on the same professional playing field as ballet and contemporary, "which really isn't the case in most colleges and universities in this country," Grimes said.
And it's why outside artists visit to share their craft with the students, such as Lil Buck, who shared his Memphis style jookin, to Cloud Gate Dance's take on Taiwanese modern.
What's next for USC Kaufman's first graduates?
Students aren't just learning moves; all of this is done with context. Grimes doesn't teach locking and popping on Day 1; he teaches fundamentals. And when it comes to performing, he has them leave the studio walls. Students learn hip-hop and black dance practices by going to parties or dance battles.
This approachability to styles along with scholarly pursuits outside the USC Kaufman walls makes them a force to be reckoned with, faculty said.
[The students] are leaving this program as true pioneers and entrepreneurs.

Patrick Corbin
"They are leaving this program as true pioneers and entrepreneurs," said Corbin, an associate professor of practice. "Each one of them is interested in making something. They are all makers."
Their plans after USC Kaufman show the benefits of the program as well. While some have contracts with top companies, others are comfortable flying solo.
Walton, who turned down Princeton University for USC Kaufman, has an agent and is hoping to do commercial work, like dancing alongside performers such as Beyonce. She also wants to keep developing her app. Mims, who has already done commercials for Herbal Essences and Yes To, is taking Arabic and wants to further expand her social justice work, perhaps teaching dance at refugee camps.
"I think a lot of times dancers are trained and socialized in dance culture that this is all you are. This is how dancers are supposed to be and how dancers are supposed to work," Mims said. "This is just space of challenging that. There are so many paths."