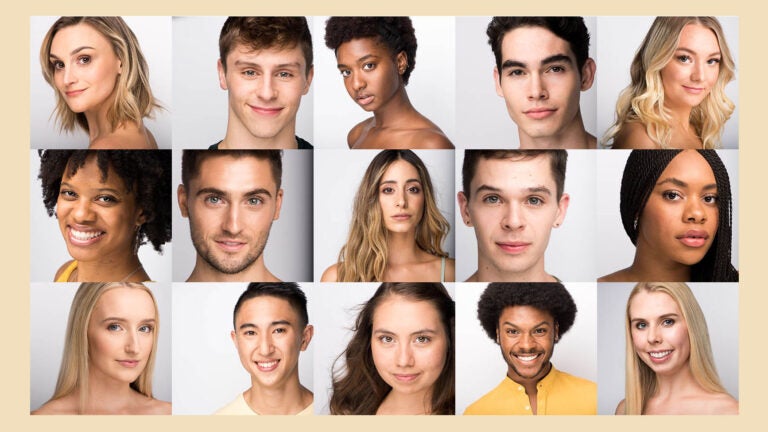 USC senior dance students show off their choreography on Instagram
When COVID-19 caused the cancellation of USC Kaufman's spring performance, the school's seniors turned to social media for one last dance.
It had all the promise of a career-launching event for the seniors at the USC Glorya Kaufman School of Dance until the novel coronavirus forced its cancellation.
The annual USC Kaufman Spring Dance Performance is the culmination of four years of dance training for seniors and an opportunity to present never-performed choreography. Top dance and entertainment directors, choreographers, agents, and producers are invited to the performances; a reception afterward offers students an opportunity to meet, greet and potentially land a job.
"The performance not only introduces potential employers to students' dance artistry and technique, it allows them to learn about them as individuals," said Bruce McCormick, assistant professor at USC Kaufman and member of the school's career services team.
Unable to present the work they were planning to perform at the Spring Dance Performance, students looked for other ways to showcase their talents. Taking a cue from what they'd been seeing on Instagram — including instructors using the platform to teach — they approached the Career Services Office and suggested they partner to launch dance tutorials on the school's Instagram channel.
"Career services wanted these seniors to shine in any way they wanted to and we think the tutorials are an excellent way for them to demonstrate their talent, leave a lasting impression, and connect to potential employers," said Elliott Scher, admission and student services officer.
Dance tutorials on Instagram highlight USC Kaufman seniors
The tutorials feature seniors Justin Pham, Jake Tribus, Jakevis Thomason and Alyssa Myers and continue every Thursday through May 7. To ensure the professional dance community and others tune in, the school has invited those who were on the dance performance guest list, messaged its more than 10,000 Instagram followers and encouraged students, faculty and staff to spread the word through their own social media channels.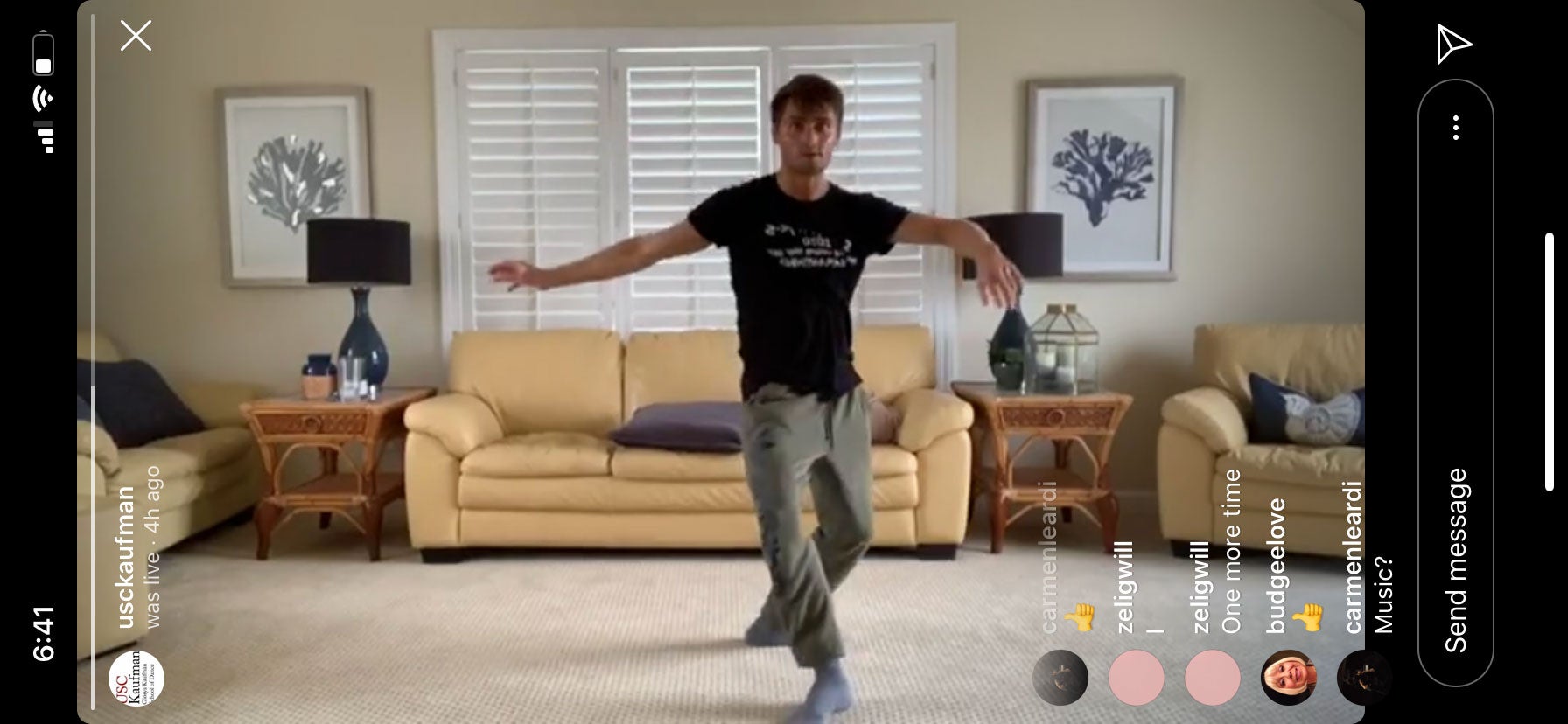 During the tutorials, seniors demonstrate, break down and explain a "phrase" — a segment of dance movement. Viewers get a feel for their talent and teaching skills and a sneak peek into what goes on inside a dance studio.
Tribus explained that the intent of the tutorials is twofold: to provide insight into the choreography process and to show "who we are and how we work."
"You can be a great dancer and do whatever a director wants," he said, "but if you can't work well with others, it limits your career prospects."
Tribus' hope is that the tutorials will spur dance industry professionals to connect with USC Kaufman students for advice, projects — like teaching a master class — and even jobs.
Dance students supported by USC Kaufman career services
As the 5-year-old school prepares to graduate its second class, the tutorials are just one example of the partnership and support the Career Services Office has provided. In addition to events, guest lectures, connections to artists, and mentoring programs, this year they introduced a stipend program and created an online version of the Senior Booklet.
Our students are artists, scholars, thinkers, leaders, practitioners and creators.

Bruce McCormick
"Our students are artists, scholars, thinkers, leaders, practitioners and creators," McCormick said. "We see them making a huge impact on the dance world, and our mission is to help get them employed."
"The stipend program was designed to cover career-related expenses like the ones that arise with out-of-town auditions, but the monies can also be used to buy audition wear, dance class attire, dance shoes or to purchase music," Scher said.
More than half of the senior class has applied for and received funds from the stipend program. Rachel Harris, who used the money to fly cross-country to an audition, is one example. Another is Tribus, who paid for his hotel while auditioning at the Netherlands Dance Theater in Amsterdam.
USC Kaufman's Senior Booklet moves online
One of the more valued services is the Senior Booklet, which includes a foreword by Jodie Gates, the school's vice dean and artistic director, along with an introduction to each class member vis-à-vis a headshot, biography, resume and performance photos. Career services staff confer closely with each student to write, edit, compile and produce the booklet, which is distributed to directors, choreographers and agents at various events. This year, due to COVID-19, USC Kaufman created an online version of the booklet, which also includes links to performance and choreography reels.
Long before it's time to assemble the Senior Booklet, USC Kaufman begins preparing students for their careers. They take time to understand each dancer's interests, help them develop and articulate their brand, and facilitate meaningful artist and industry connections.
According to Harris, "The mantra of the school is connecting. Faculty opened and extended their professional networks to us, starting from Day 1."
Tribus agreed. "There's always been someone looking out for me and my career desires," he said, "and helping me obtain them."