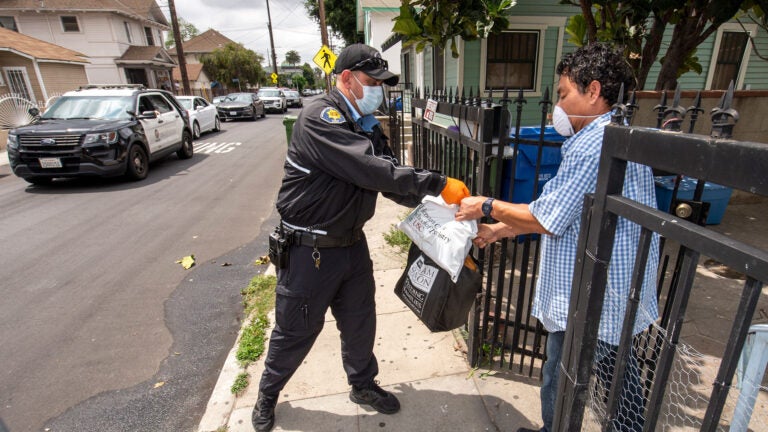 USC and LAPD deliver care packages to local communities
USC's public safety officers have teamed up with local police to distribute supplies to families in university-adjacent neighborhoods.
The USC Department of Public Safety and USC University Relations are joining with the Los Angeles Police Department to distribute much-needed food, supplies and books to families in the neighborhoods surrounding the university.
"These are trying times for everyone," DPS Chief John Thomas said. "There is nothing worse for a parent in a time like this than having kids and not being able to feed them."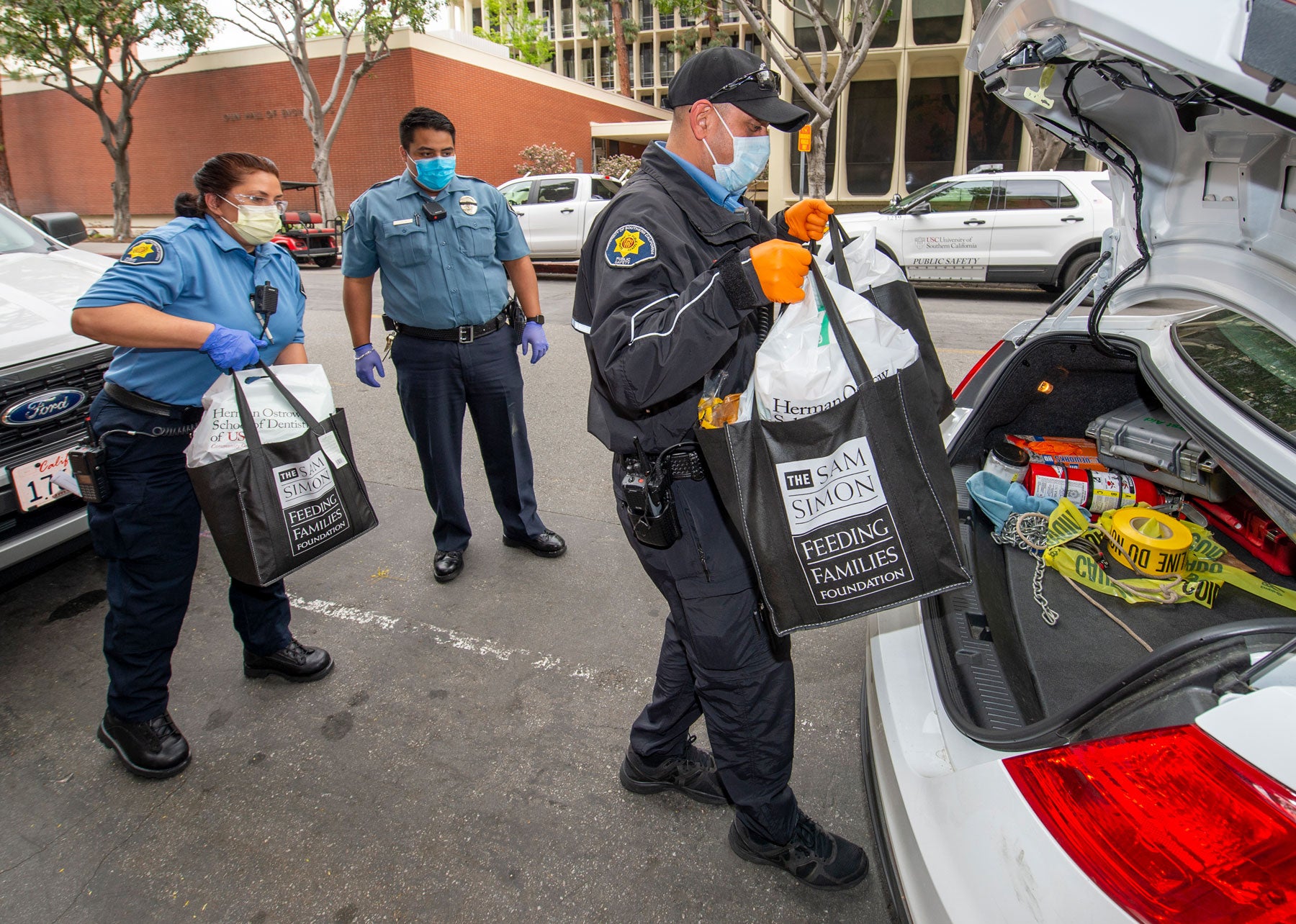 The distribution gained traction after Thomas received over 500 books from the Los Angeles Literacy Club. "We wanted to do something, collaboratively with the LAPD, that builds community and strengthens the relationship between DPS, the police and the university," he said.
USC, LAPD officers identify families, seniors in need of care packages
The idea grew from there. The families in need were identified by DPS officers and officers from LAPD's Southwest Division who patrol the area around the University Park Campus.
"We saw that there was a great need. There are a lot of people that are now out of work and kids are at home, and they are challenged not only academically but also they need food," Thomas said. The drive received food from the Sam Simon Foundation, and critical sanitary supplies were donated by the Keck School of Medicine of USC.
While the majority of the bags distributed were designated for families in need, older residents in the area also received care packages from USC and the LAPD, according to Thomas.
"We want to help seniors," he said. "People that can't get out and go to the store, we are going to deliver supplies directly on their doorstep."
The goal of the program is to deliver these care packages to families and seniors twice a month.