Latina doctoral candidates are first in their families to pursue PhDs; now they're set for USC graduation
COMMENCEMENT: Online retreats provided strong connections and mutual support during daunting years of study, research and writing.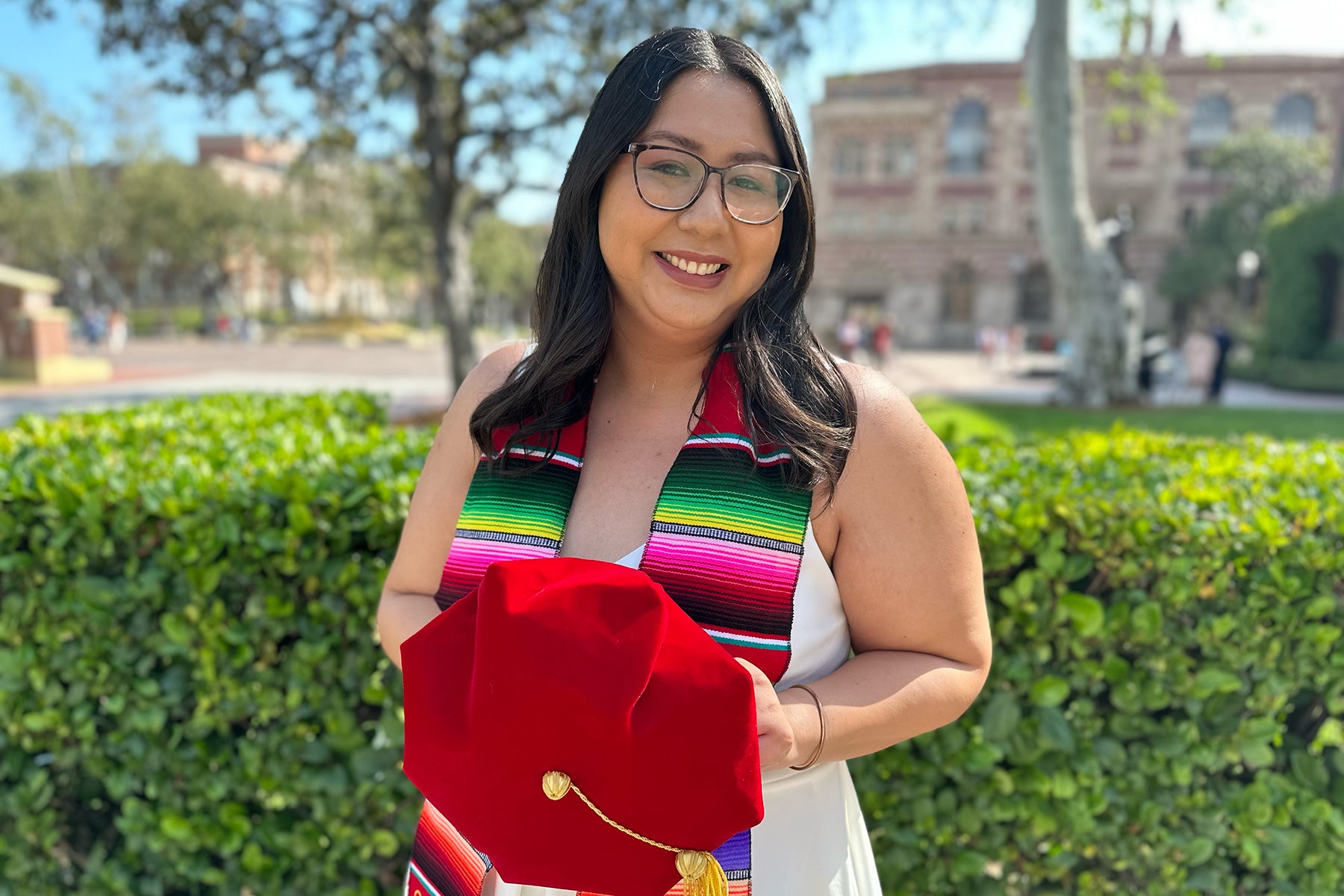 After doctoral candidate Karina Santellano submitted her dissertation for review last week, the USC Dornsife College of Letters, Arts and Sciences graduate student immediately began texting two fellow doctoral candidates who would likely know exactly how she was feeling. Her spirits soared as clapping hands emojis and "I'm so proud of you!" messages began flashing on her phone.
Santellano had bonded with the women largely over Zoom during some of the darkest days of the COVID-19 pandemic. They were among more than a dozen Latina doctoral candidates from various disciplines brought together through a series of online workshops and check-in sessions organized by USC Dornsife Distinguished Professor Natalia Molina and funded by USC Dornsife's Center for Latinx & Latin American Studies.
"Being a part of this beautiful community just made the moment even more special," said Santellano, who will be an assistant professor at the T. Denny Sanford School of Social and Family Dynamics at Arizona State University. "I hope that it's an example for incoming and future Latina PhD students to think about how they can form community with each other."
The pandemic complicated what was typically solitary work for the group of graduate students. But they managed to create a community and support each other as they moved forward — and sometimes struggled — with studying, researching and writing their dissertations.
Santellano is one of five women from the group set to graduate with a doctorate this week or this summer. The others are Laura Dominguez (history), Divana Olivas (American studies and ethnicity), Blanca Ramirez (sociology) and Tisha Reichle-Aguilera (English). They are joining an exclusive club of 113 Latina students who have graduated with a PhD from USC since 2012, according to the USC Office of Institutional Research.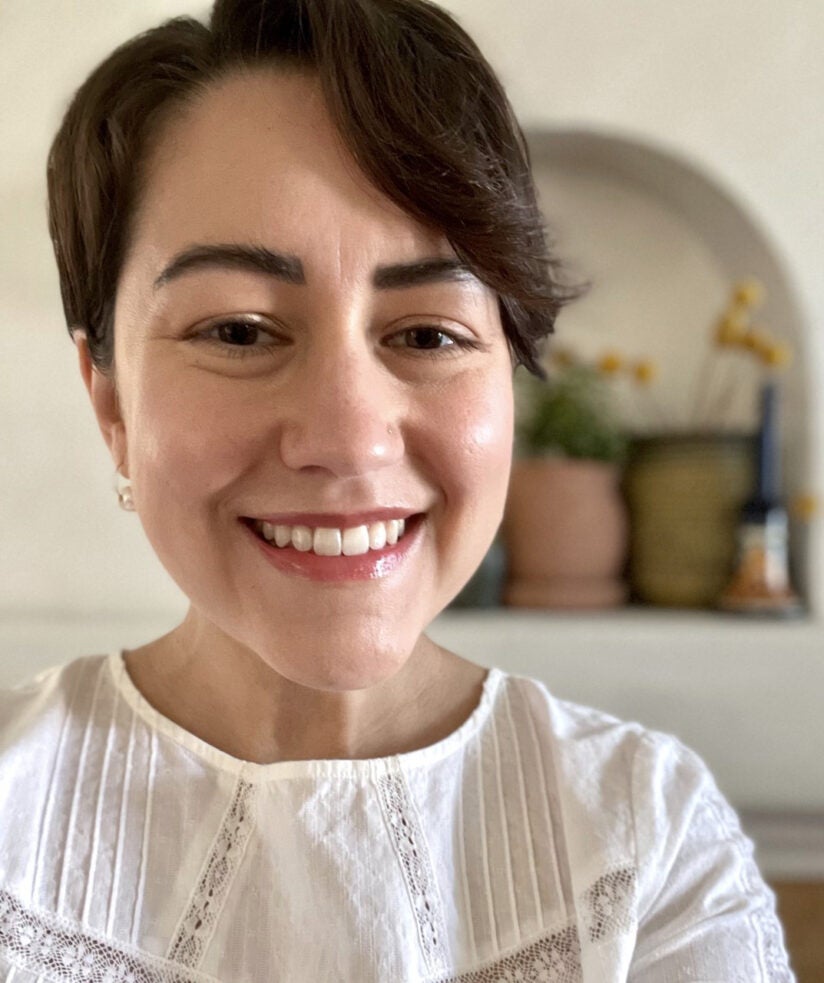 "Reflecting on the last couple of years, it's wild to think that we've managed to write dissertations through a global pandemic," Dominguez said. "It's been a long journey to get a PhD, and to finally have it within reach — it's just exciting and surreal. I'm grateful that if we had to live through something like that, that we at least have the technology to stay connected."
Road rarely taken for Latina PhD candidates
Molina learned firsthand what it's like to feel alone while trying to complete her doctorate 23 years ago.
"The PhD journey is filled with new stages — as soon as you master one, you are faced with another," said Molina, an American studies and ethnicity professor who earned her doctorate at the University of Michigan.
That's why in the spring of 2021, Molina formally created the online community for USC's Latina doctoral students who were in various stages in their programs. She hoped they would benefit from hearing about each other's experiences and be able to provide feedback on each other's written work. She also wanted them to help each other set attainable goals and exchange resources.
"I literally saw in their Zoom rooms during retreats that they were facing challenges as they wrote their dissertations," Molina said. "They were also helping their families with child care or had a parent sick with COVID-19. These are women who are part of a culture that says you put your family first."
Latina PhD candidates: 'Stepping into our purpose'
Molina pointed out that most Latina doctoral candidates are charting new academic territory within their families. Even those with higher education-minded parents might have been encouraged to be a doctor or a lawyer, but almost certainly not a professor.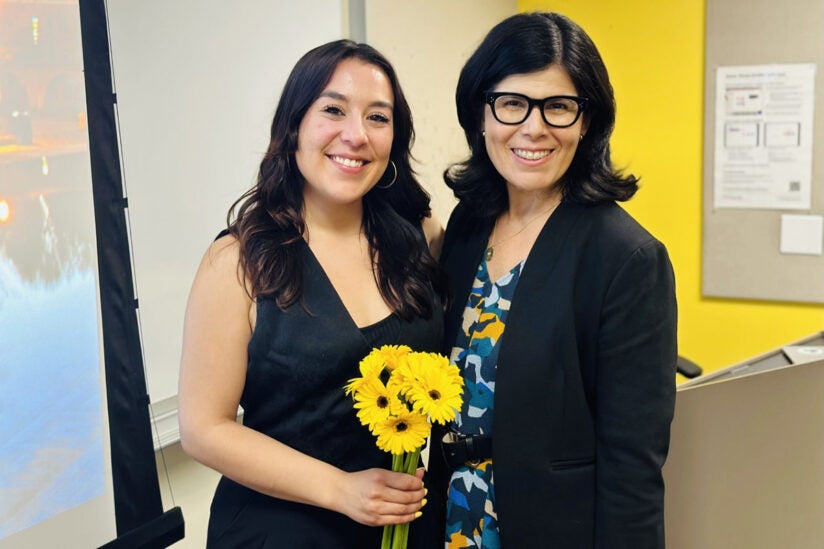 "We are in a constant battle to give first-generation students the tools and resources to pursue avenues that weren't brought up to them as options growing up or even when they were in college," she said. "It's about encouragement and making these pathways transparent."
While her late mother had earned a master's degree, Olivas is the first doctoral candidate from either side of her family.
"We have that shared experience of being the first in our family to get our PhD," she said. "The reality is that there aren't many Latina PhDs, not only just at USC, but in the country. This journey has helped me to realize the importance of stepping into our purpose and power in terms of representation."
Reichle-Aguilera shared that her maternal grandfather was unable to complete his education due to finances. It was his dream that his children go to college. None of them did, so she has felt like she is carrying the academic torch for her entire family.
"This is really a way to kind of fulfill that dream for him and also for myself," she said, explaining that the pursuit of that dream brought a lot of pressure. "Whenever I thought about giving up, I realized I wasn't giving up on just my dream. It was like the whole village that was coming along with me."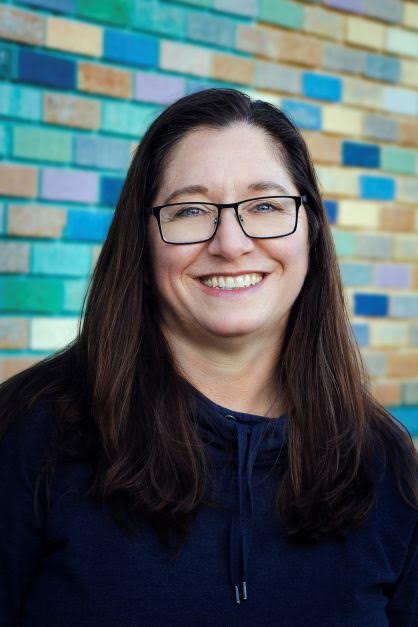 Dominguez acknowledged that she felt similar pressure and that the isolation of the pandemic amplified some of her doubts.
"It was never preordained that I was going to go to a top college and then get a master's degree and then get a PhD on top of it," she said. "So much of what I battled, especially early on, was that imposter syndrome that so many people experience who are women, who are people of color and who belong to other kinds of communities that are just not represented in academia."
Highs and lows during Latina PhD candidates' journey
Some of the women got to know each other further through their successful efforts to elevate Latina PhDs at USC — once an informal group — into an official student organization during the early days of the pandemic. The group includes current students and Trojan alumni who organize events and programs for doctoral students from all disciplines.
The organization provides community, mentorship and guidance.
Members have shared tips on setting up their workstations at home, swapped the names of occupational therapists and been there for some of life's milestone moments.
Santellano received much-needed emotional support from the group when her paternal grandfather died from COVID-19 and her father, who had recently visited him, nearly died from the deadly virus. Her father was in intensive care for four months, and she struggled with whether or not to try and continue her research during that time.
"We were just very open and vulnerable when talking about how family shapes our academic choices and experiences," she said. "Having people check in on me while navigating a loved one's long-term illness, it was really important. And I got that support consistently."
Dominguez gave birth to her first child in the middle of the pandemic. One of the first groups she shared the news of her pregnancy with was her fellow doctoral students.
"To become a mother while trying to finish a dissertation, that's challenging," she said. "I felt support from other female graduate students who have contemplated this for themselves. There was that openness. I didn't feel like I had to sort of silo that part of myself."
Her son, born 18 months ago, even made a few cameo appearances in Zoom meetings.
"I didn't have child care, and I wanted to show up and be part of it," Dominguez said. "It was so great that he could just sit there and be part of it, too."
Paying it forward
The women may have focused on different topics, but they share a passion and commitment to use their careers in academia to help Latino communities.
We are in a constant battle to give first-generation students the tools and resources to pursue avenues that weren't brought up to them as options growing up or even when they were in college.

Natalia Molina, USC Dornsife
For example, as an assistant professor of sociology at University of Texas at Austin, Ramirez will focus on immigration enforcement and what a lack of access to legal representation means for attorneys and immigrant communities.
"Because it's such a small number of Latinas who get PhDs, it's so important to see how other Latinas are grappling with a question of 'How do we give back to our community that we're studying?'" Ramirez said. "It's about wanting to do research more than just for research's sake."
Olivas, who begins a postdoctoral fellowship at the University of New Mexico's Chicana and Chicano studies department in the fall, will focus on food justice issues, including access to healthy foods in disproportionately affected neighborhoods and access to land, water and resources.
"It was always my goal to come back home and to share the knowledge, the resources, the social capital, that comes with having a PhD," she said. "It's about using it strategically to support my community."