Students and parents reawaken the University Park Campus as move-ins continue
Classes must be just around the corner: Check out some of the sights as students make their way to their USC homes.
The University Park Campus is coming to life s students move into their USC homes for the 2021-22 school year. Move-ins began Saturday and continue through Wednesday, with students and parents adhering to a strict schedule to control the number of people on campus at any time.
Next up for the newcomers is new student convocation on Thursday morning, where President Carol L. Folt and the Trojan Family will formally welcome the students and set them on their academic journey. It's going to be quite an event, since this year's and last year's incoming classes are welcome. Then it's down to business as classes start Aug. 23.
Take a look at some of the scenes from USC's 2021-2022 move-ins, a moment these new Trojans and their families will never forget.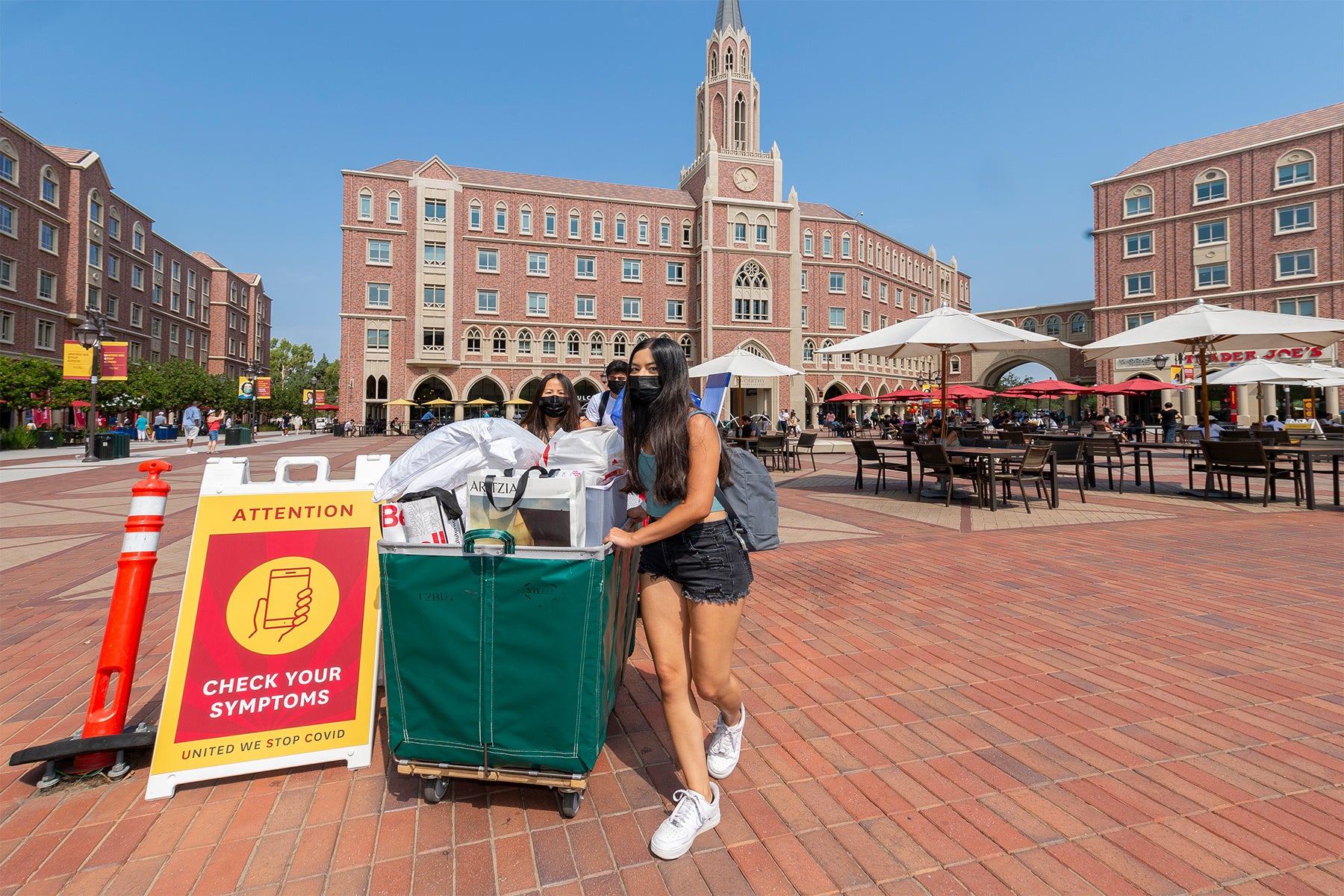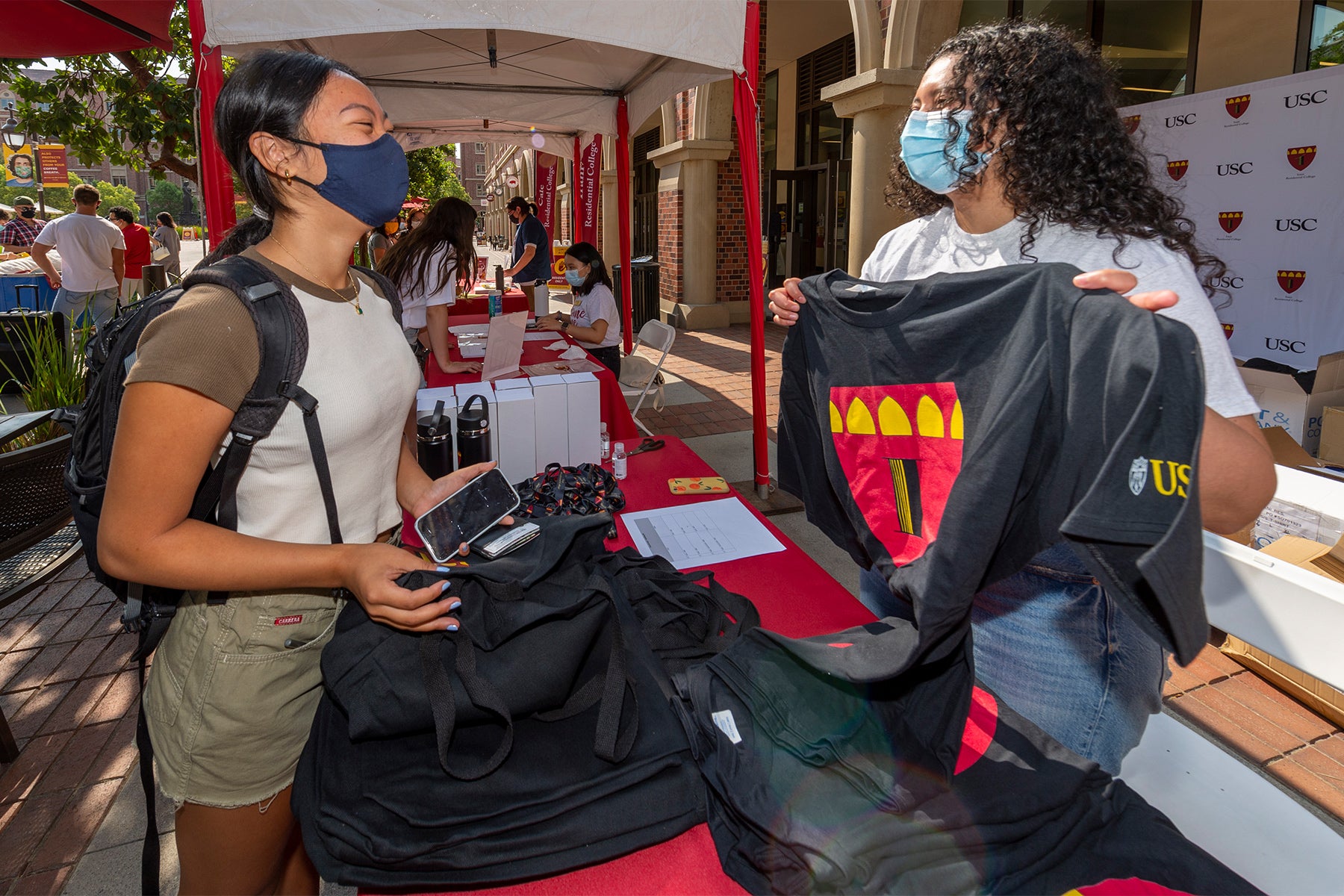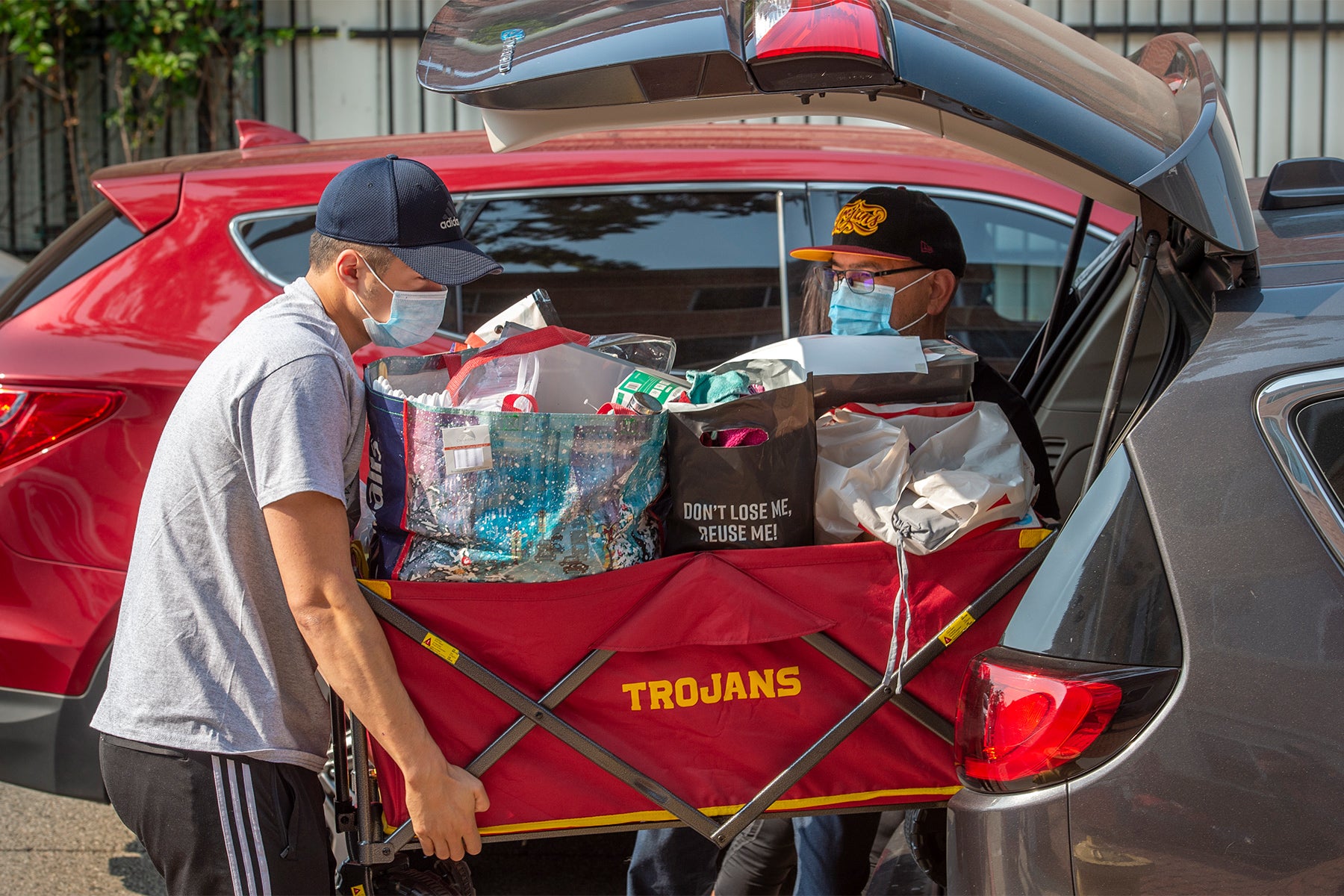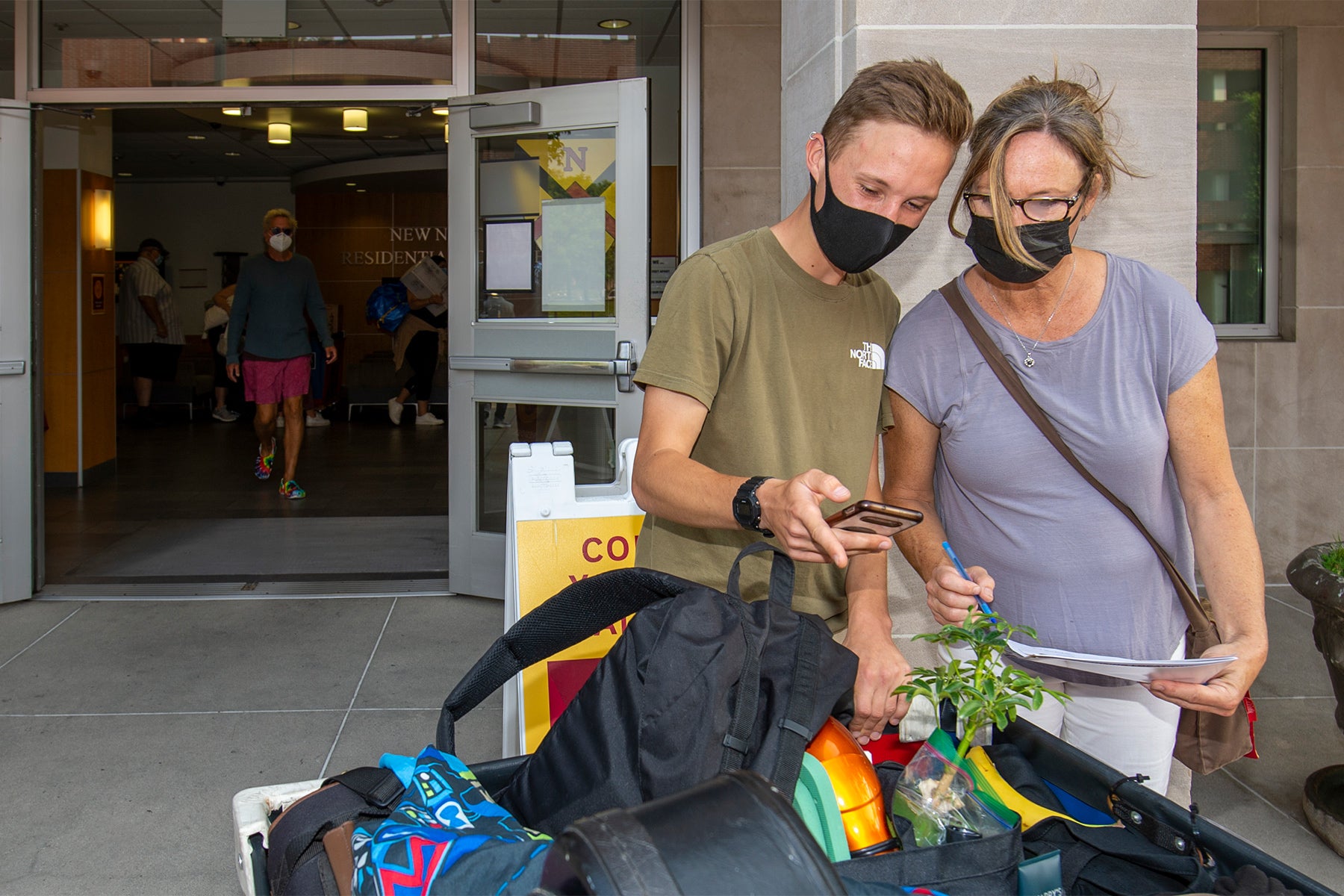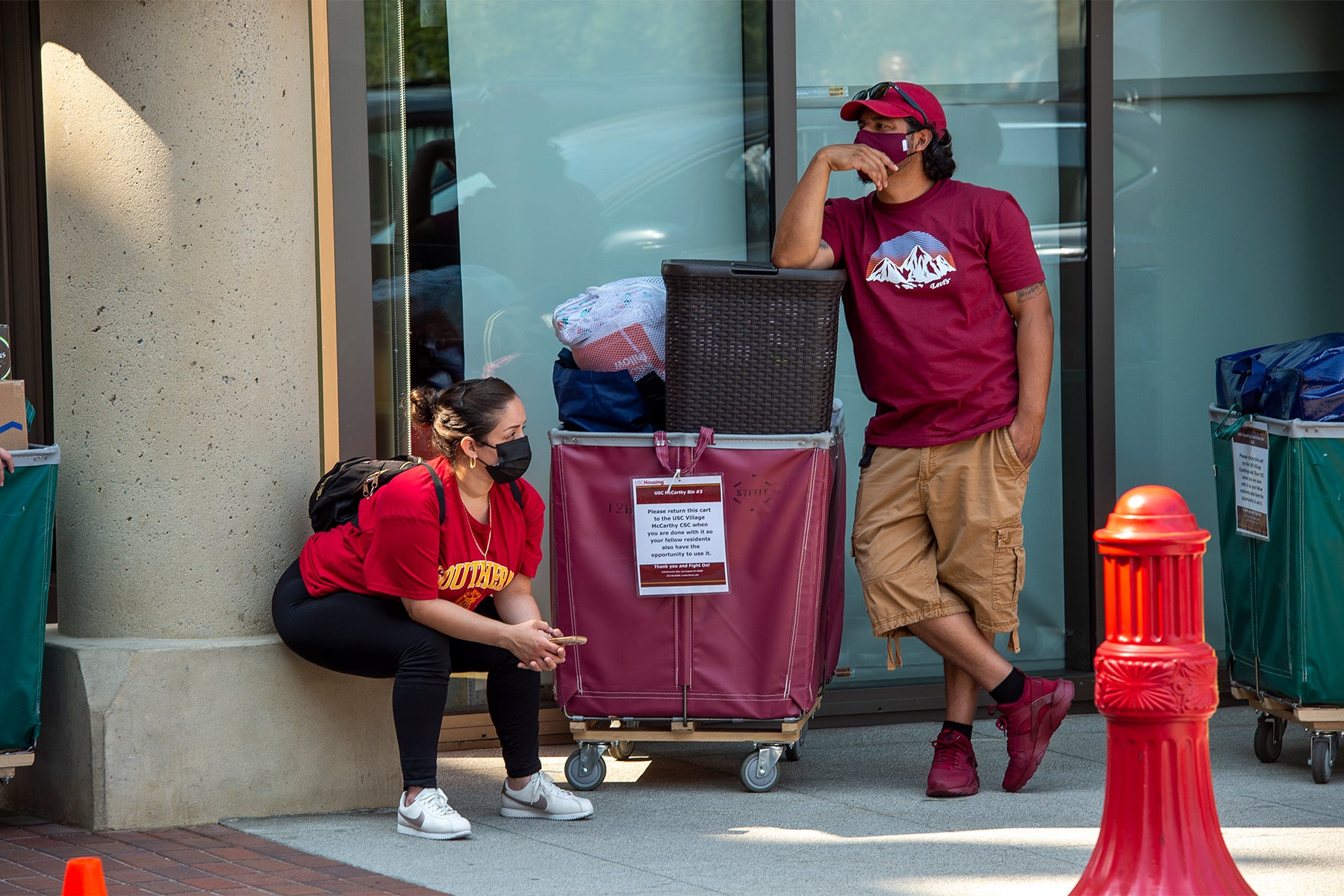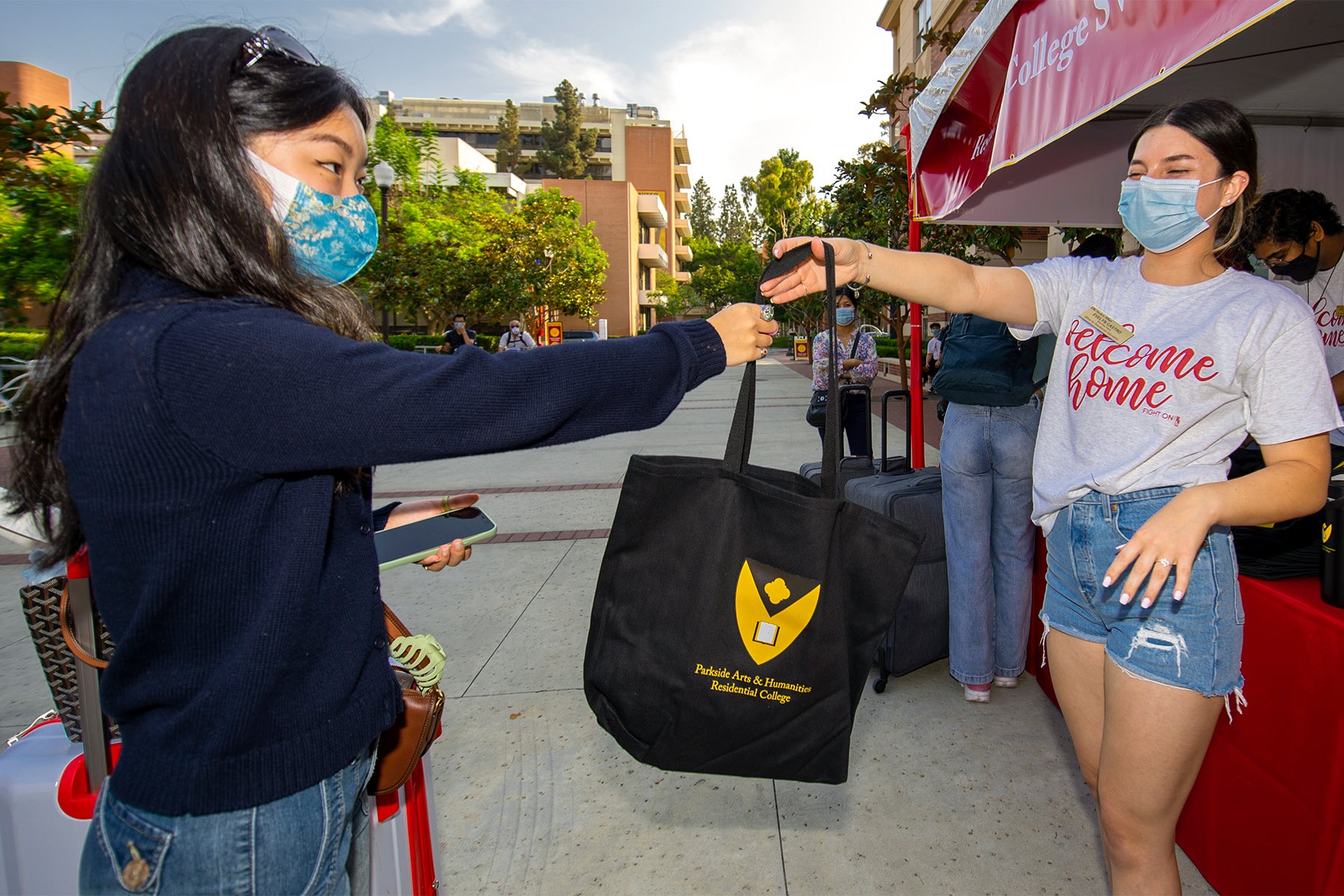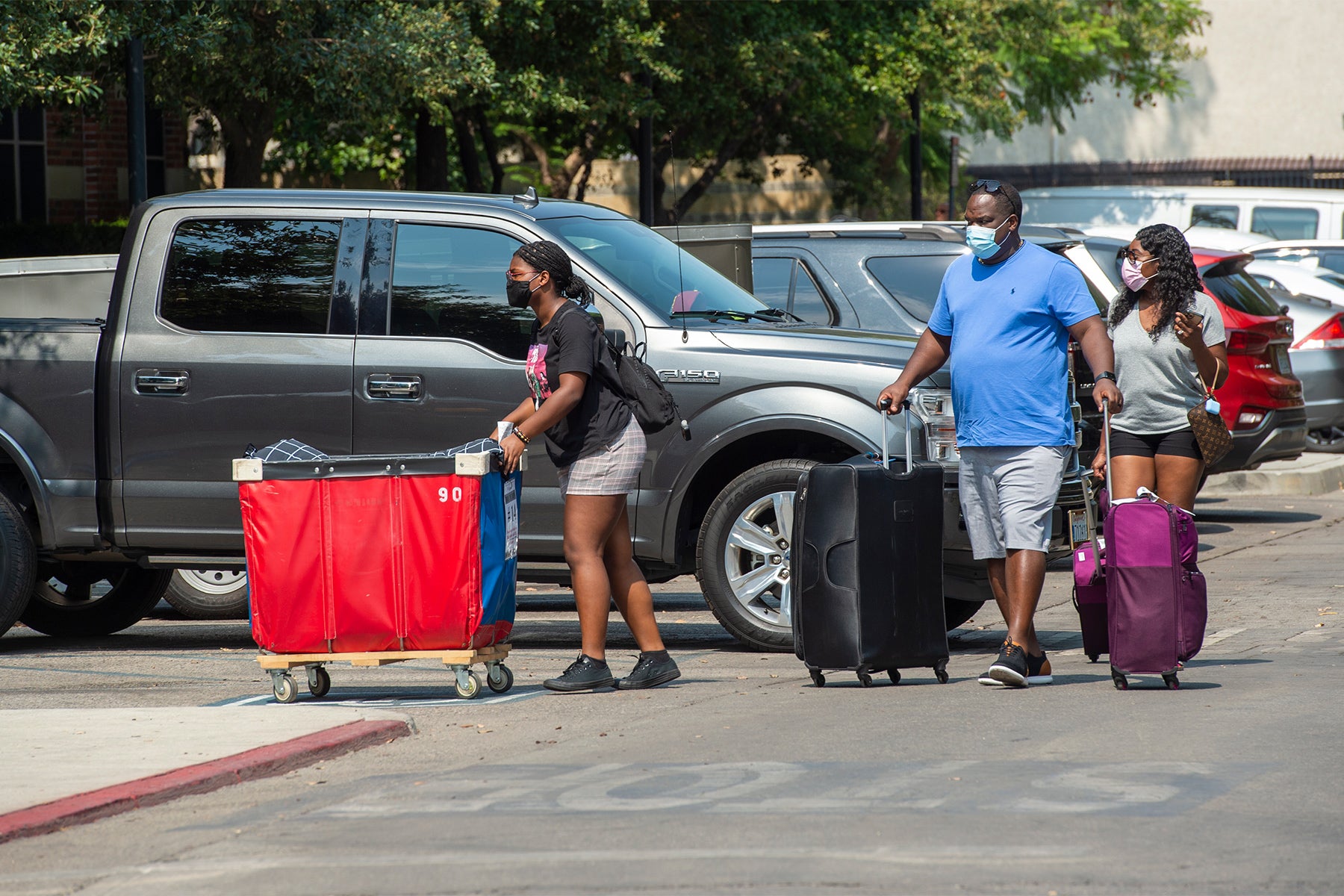 This report was updated Tuesday, Aug. 17, with additional images.