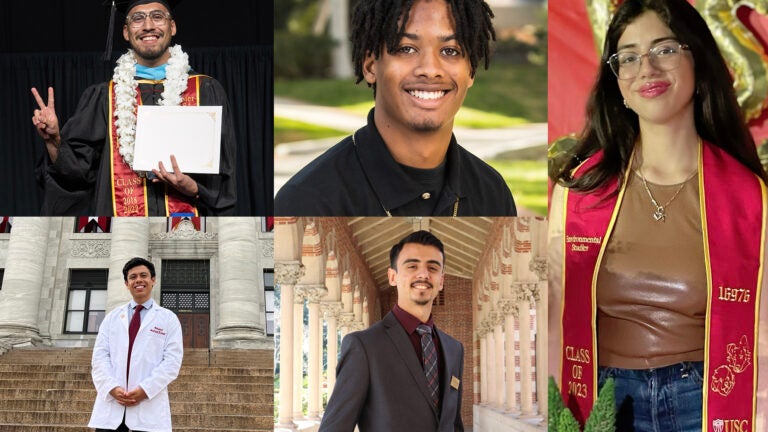 USC's Neighborhood Academic Initiative marks more than 1,500 graduating scholars since 1997
Strong representation in STEM majors and continued support for transfer students are hallmarks of the USC Leslie and William McMorrow Neighborhood Academic Initiative.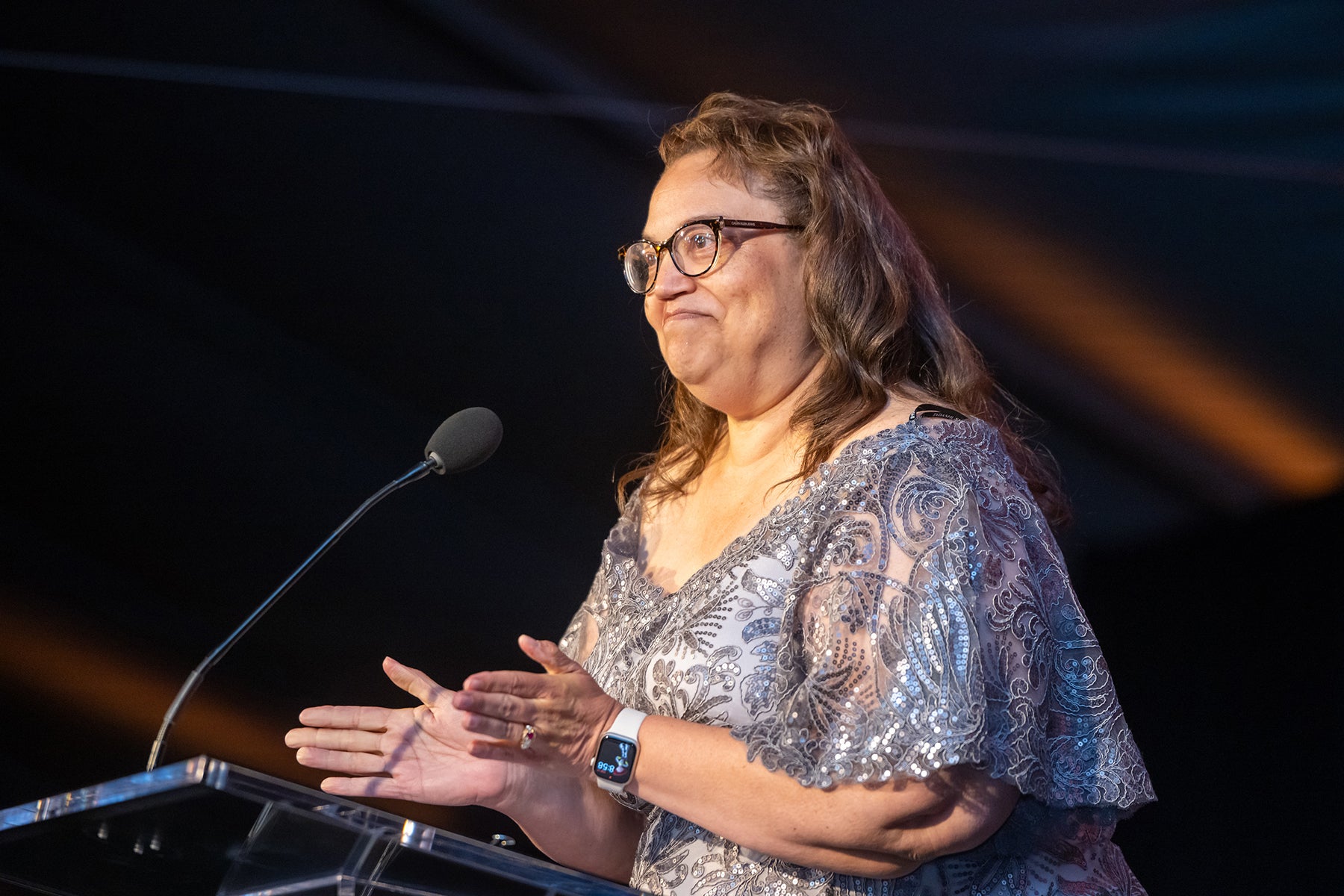 Celebrating 31 years, the USC Leslie and William McMorrow Neighborhood Academic Initiative continues to create a pathway to college for local scholars by providing equal opportunities for success in higher education and beyond. This year alone, 52 NAI students have been offered acceptance to USC in programs across the university — increasingly focused on engineering and health sciences majors.
The program has a legacy that spans southern and eastern Los Angeles neighborhoods and generations of students. Since 1997, 1,501 students have completed the NAI program.
"The USC Neighborhood Academic Initiative is dedicated to leveling the playing field for young people from USC-adjacent neighborhoods by providing them the tools and resources to succeed in college and beyond," said Kim Thomas-Barrios, associate senior vice president of USC Educational Partnerships. "We are committed to fostering equitable access to STEM fields for Black and Latinx students, recognizing the urgent need for greater diversity in these industries."
Neighborhood Academic Initiative: Opening the doors to STEM careers
The technology industry has a diversity deficit, and with it a deficit of diverse perspectives and ideas. Underrepresented minorities account for just 15% of the U.S. science and engineering workforce. Approximately 20% of data scientists are women, and fewer than 8% of new AI doctoral recipients in 2019 were Black or Hispanic.
USC leads the nation's top private research institutions in the total number of computer science degrees (undergraduate and graduate) conferred each year, U.S. Department of Education statistics show. It also ranks first among Hispanic students, and second with Black students, among private top 25 universities.
USC has also achieved gender parity in incoming business and engineering classes. In the USC Marshall School of Business, 53% of incoming students are female, with 47% male and less than 1% identifying as nonbinary; in the USC Viterbi School of Engineering, 51% are male, 48% female and 1% nonbinary.
Future STEM leaders closing the diversity deficit
Meet some of the NAI graduates:
Joshua Burks is fascinated by computer coding and math. He is headed to USC as a computer science major to explore the world of STEM. A South L.A. native, he aspires to open a technology-based business to create jobs for the community. A problem solver at heart, Burks successfully navigated the challenges of distance learning during the pandemic thanks to NAI. Playing drums with the Foshay Jazz Ensemble at the James A. Foshay Learning Center continues to strengthen his confidence, too.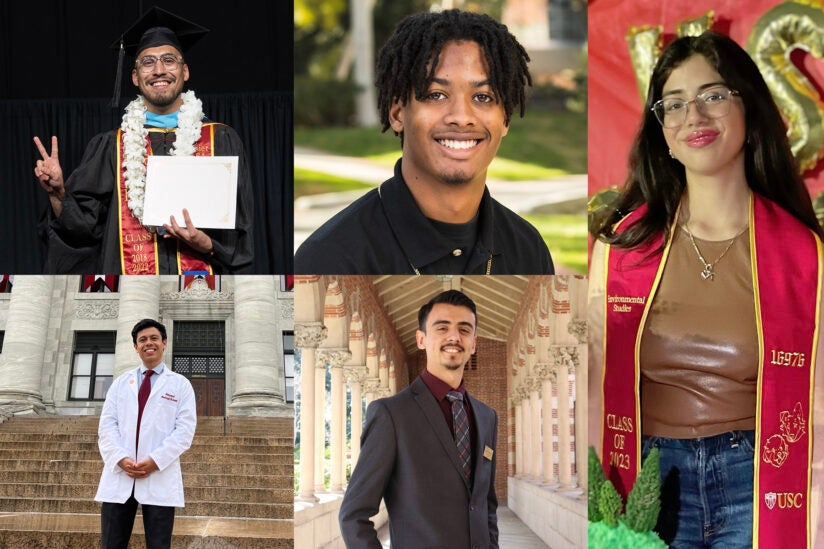 Mauricio Garcia exemplifies academic excellence and a dedication to addressing health care inequities. Before leaving for Harvard University in 2016, he secured his first research lab internship thanks to an NAI college adviser. He is now a first-year medical student exploring ophthalmology and studying genes linked to glaucoma, the age-related eye disease that can lead to blindness and that disproportionately affects people of color. Garcia's passion project is volunteering with The Family Van: Harvard Medical School to provide mobile medical care for underserved patients in Boston. He is working to secure a grant to improve their glaucoma screening program and follow-up care resources. Garcia also spent a year in Switzerland conducting cancer immunotherapy research with the Fulbright Fellowship, for which he studied ways to reduce the risks of adverse side effects of treatments.
Karla Cáceres-Perez spent 16 years as a member of the NAI family, both as a student and through three sisters who also completed the program. As a kindergartener, Cáceres-Perez started accompanying their father to construction sites, laying the foundation for an interest in urban planning, community development and sustainable design. Redesigned local parks and empty lots converted into green spaces are passion projects they hope to officially create for the community. Cáceres-Perez is completing a progressive degree: a Bachelor of Arts in environmental sciences this year and a master's degree in urban planning next year.
Nomar Rodriguez grew up building Lego Robotics kits. Joining the first robotics team at the Foshay Learning Center as a freshman solidified his desire to become an engineer. Freshman year at USC was challenging. Thanks to SHPE-USC (Society of Hispanic Professional Engineers at the University of Southern California), Rodriguez found support and resources to succeed. As the USC chapter president, he works to inspire other aspiring young Latino engineers. He currently works part-time with Western Digital. Rodriguez received a bachelor's degree in electrical and computer engineering this year.
Transforming the transfer student culture
Juan Bello diligently invested in his future as an NAI scholar for six years. When he wasn't accepted to USC as a freshman, he set his sights on El Camino College. Despite being accepted to other four-year universities, Bello knew that community college was the best pathway to USC, his dream school. Bello was accepted to USC as a transfer student thanks to continued support from NAI and skills acquired through the program.
Bello is one of six siblings and the first to attend college. After earning two degrees from USC, Bello is back at El Camino College working as a student services adviser.
Drawing from personal experience, Bello said he is working to destigmatize what it means to attend a community college. His focus is on overall student success and addressing concerns about financial aid and "impostor syndrome."
Going to community college first is a great option, not just as a backup plan.

Juan Bello, NAI, community college and USC grad
"Going to community college first is a great option, not just as a backup plan. Taking this route helps students keep educational costs down and provides an opportunity to strengthen their academic skills," said Bello. "I want students to recognize their spot at a four-year university is earned and equivalent to someone who enrolled as a freshman."
In 2016, Bello was among the largest class of NAI scholars transferring from community college. To date, USC has welcomed 107 NAI transfer students — mostly from El Camino College — and 7% of NAI graduates have attended USC as transfer students.
According to data from the National Center for Education Statistics, USC continues to lead in the number of transfer students accepted and enrolled among private universities, including Cornell, Georgetown, Harvard, Princeton, Stanford and Yale. In 2022, USC welcomed 5,086 transfer students seeking undergraduate degrees — 53% of them were from community colleges.