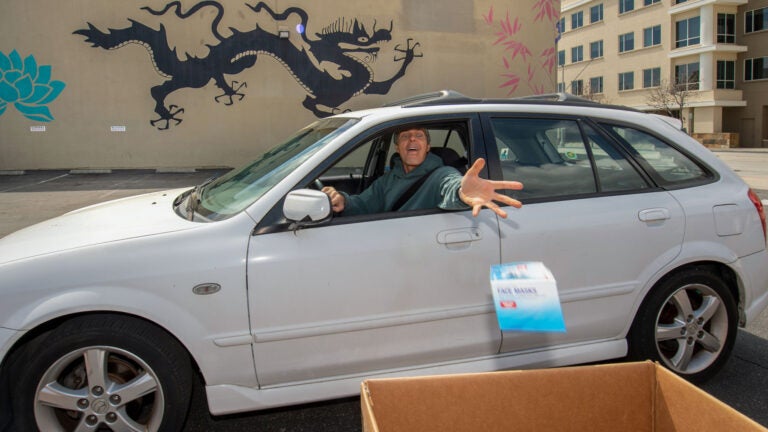 Community shares thousands of masks, gloves and more at USC Pacific Asia Museum's drive
The Pasadena museum turned its parking lot into a drive-thru donation center to protect Keck Medicine of USC health care staff on the pandemic's front line.
The USC Pacific Asia Museum's doors may have been closed over the weekend, but the parking lot was open for reasons that had nothing and everything to do with art.
"We have been talking about how to reimagine the role of a museum to help in this moment, right here and right now," said Bethany Montagano, director of the USC Pacific Asia Museum. "We know that museums have always been strong conduits of connectivity and carriers of community, especially during times of crisis."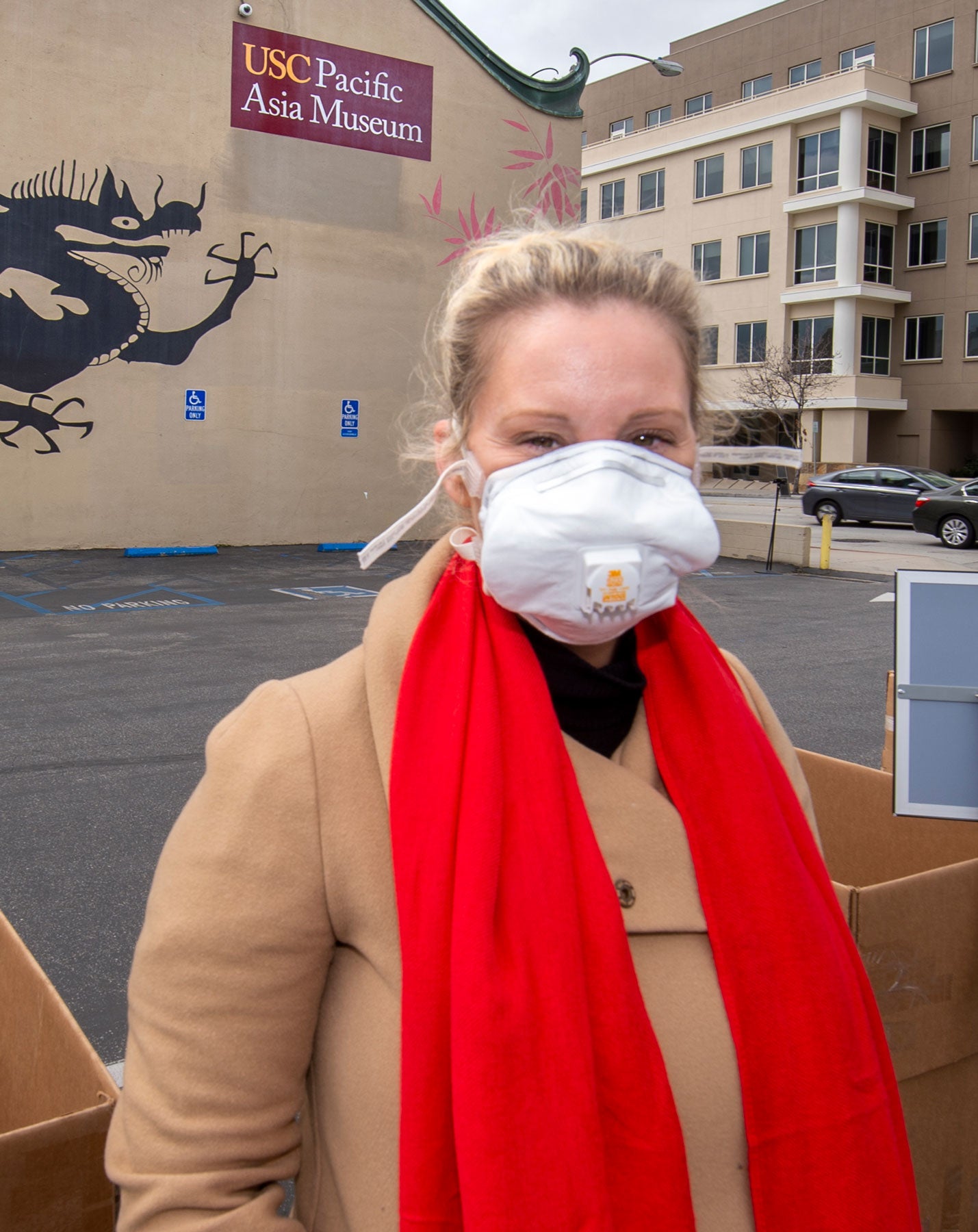 The director and her team at the museum organized a drive-thru donation center in the museum's parking lot to collect vital medical supplies from the community for the USC Verdugo Hills Hospital and Keck Medical Center of USC.
When Keck Medicine of USC put out a call for much-needed personal protective equipment, Montagano seized the moment.
"We do not envision what we are doing today as a major deviation from what we have always done as a museum: provide a generative civic platform to serve the public and society, anchored in our message of hope, positivity and above all interconnectivity," she said. "We simply innovated a way to continue to do this work from outside the walls of our museum."
Thousands of medical supplies collected via drive-thru donation
One of the first people to stop by was Pasadena resident Duncan Sinclair. He said he discovered extra face masks in his garage.
"I don't need 40 face masks," Sinclair said. "I heard about this, so I wanted to help out."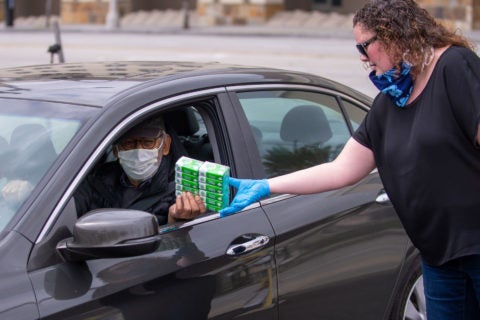 USC Price School of Public Policy Professor Tridib Banerjee and his wife, Frankie, also contributed to the drive. The couple said their reason for donating was personal.
"Our son and his wife work at Keck," Banerjee said. "He's a doctor and she is a nurse."
Medical supplies collected during the donation drive included 11,500 gloves, 1,100 medical masks, 1,050 shoe covers, 40 bottles of hand sanitizer, 30 pairs of safety goggles, 12 antibacterial soaps and 10 medical gowns.
"This outpouring of support has heartened all of us and infused us with a fresh sense of hope," Montagano said. "When all the ordinary divides and patterns are shattered, people step up to do the thing we were meant to do: take care of one another."
USC medical staff thankful for donation drive
The museum's donation drive was acknowledged and appreciated by USC's medical staff on the frontlines of the COVID-19 pandemic.
"Keck Medical Center is grateful for the generosity of our local community and the efforts from the Pacific Asia Museum to support our healthcare workers, who are doing all they can to keep our patients and community safe during this pandemic," said Rodney Hanners, chief operating officer for Keck Medicine of USC.
Montagano recommended looking to art to help us get through these challenging times because it brings out the best in humanity.
"Art expands our empathetic reach," she said. "It asks us to bend to the good. Right now, we need to bend to the good."
USC PAM will be holding another donation drive in the coming weeks.