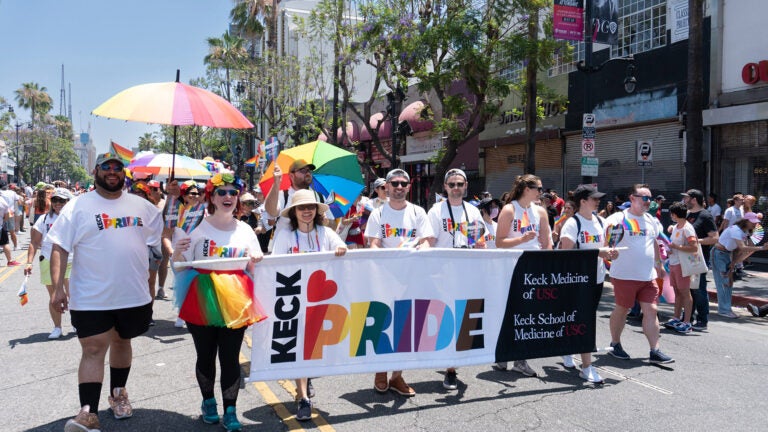 USC Pride Month celebrations come as LGTBQ+ community is targeted across the country
"It's all about being together and standing alongside each other," says USC Professor Karen Tongson.
USC is stepping up to show much-needed support for this year's Lesbian, Gay, Bisexual, Transgender and Queer Pride Month. The annual June event takes place as more than 400 anti-LGBTQ+ bills are being introduced or passed in state legislatures across the country.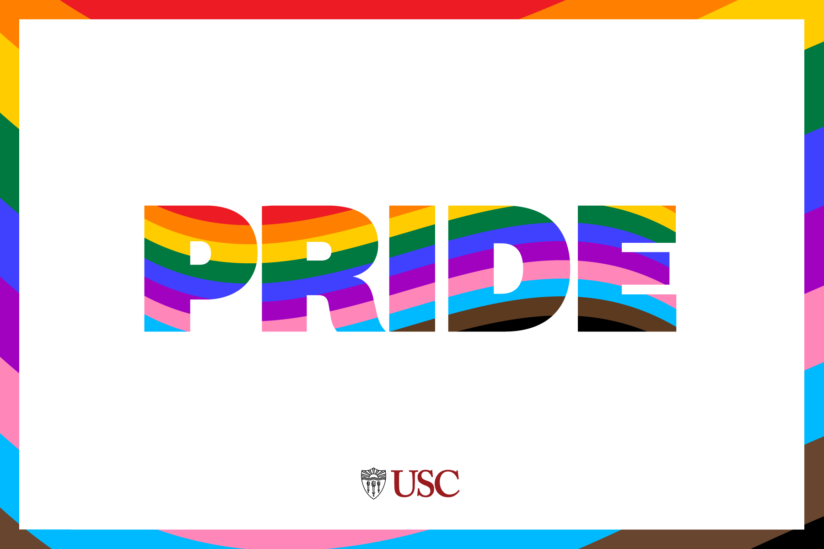 The monthlong celebration kicks off Thursday with an "All Out With Pride" virtual event that will include remarks from USC President Carol L. Folt, students, faculty, staff and alumni. On the same day, the progress pride flag will be raised in front of Keck Hospital of USC in a special morning ceremony. (The progress pride flag adds a five-colored chevron to the classic rainbow flag, representing marginalized LGBTQ+ communities of color along with the colors of the transgender pride flag.)
Later that day, the USC Lambda LGBTQ+ Alumni Association will hold an evening reception on the University Park Campus.
USC Pride Month celebration: Honoring the struggle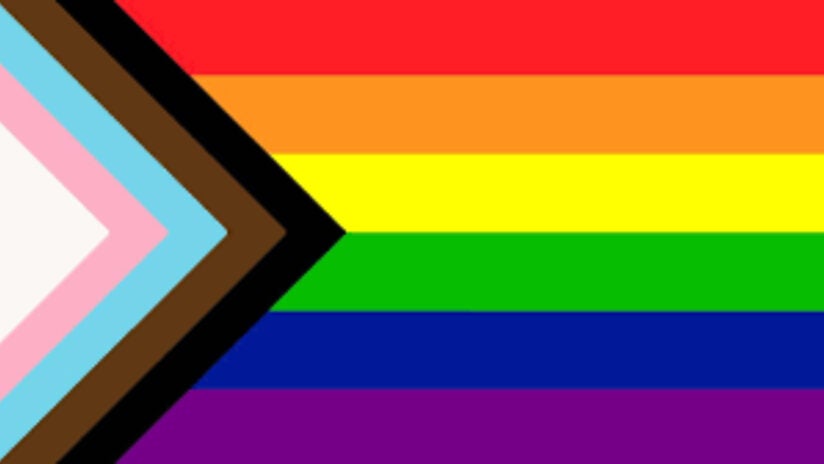 Pride Month is celebrated each June in honor of the 1969 Stonewall Inn uprising in New York City, which was sparked by police harassment and persecution. Stonewall is considered by many to be the tipping point for the modern LGBTQ+ liberation movement against discriminatory laws and practices in the United States. A year after Stonewall, the first Pride parade — held in Manhattan — was organized by the Christopher Street Liberation Day Committee. The tradition has since spread to parades, parties, picnics, concerts and other gatherings throughout the country and around the world.
"Pride has been, for many years, an important ritual," said Karen Tongson, a professor of gender and sexuality, English, and American studies and ethnicity at the USC Dornsife College of Letters, Arts and Sciences. "For the decade leading up to the COVID-19 pandemic, there was a sense that Pride had lost its political urgency. Unfortunately, in light of the intensifying scapegoating of the LGBTQ community, it's become even more important to show solidarity."
Nearly half of the bills — largely raised by Republican lawmakers — target transgender and nonbinary people, according to figures compiled by the Human Rights Campaign. The swath of legislation includes efforts to outlaw gender-affirming care for minors, anti-trans bathroom bills, anti-drag laws and, in Florida, the prohibition of discussion about sexual orientation and gender identity throughout all grade levels.
Pride has been, for many years, an important ritual.

Karen Tongson, USC Dornsife
"Pride Month can be used as an opportunity to really connect with each other and to think about what it is that our [LGBTQ+] community needs," Tongson said. "How can we support the most vulnerable among us and stand alongside each other as protectors?"
Tongson laments what she describes as "internecine struggles" that are taking place within the LGBTQ+ community. She said "a small minority" are essentially trying to "exile our trans kin" when they need solidarity the most.
"That's become alarming," she said. "How can one turn away from others who need care when we've suffered those very same indignities?"
Tongson pointed out that gays, lesbians and bisexuals "have also been scapegoated, demonized and turned into the rationale for the policing of bodies."
Gender identity supported at Keck Medicine of USC
When Keck Pride — the LGBTQ+ employee resource group that spans Keck Medicine of USC and the Keck School of Medicine of USC — marched in last year's Los Angeles Pride Parade in Hollywood, they were seen as heroic by some in the crowd.
Keck Pride co-chair Lindsey Morrison shared a parade highlight: When a parade watcher saw Keck Medicine employees marching on Hollywood Boulevard, they yelled, "I'm getting my top surgery there!" to much applause.
We want everybody to feel seen and understood and cared for.

Lindsey Morrison, Keck Pride co-chair
The group will be marching again this year when the parade takes place on June 11. Morrison said the group is determined to show that Keck Medicine is a safe place to receive care, including at Keck Medicine's innovative Gender-Affirming Care Program, which provides comprehensive health care to transgender and nonbinary people while affirming their gender identity.
"We want everybody to feel seen and understood and cared for," said Morrison, who works as a process architect at Keck Hospital of USC. "Affirming care for LGBTQ+ people in general is so essential, and there are terrifying actions that are happening in this country."
USC support for AIDS/LifeCycle
The day before participating in the L.A. Pride Parade, members of Keck Pride will be among those volunteering at the finish line of Santa Monica's AIDS/LifeCycle, a seven-day, 545-mile ride from San Francisco to L.A. benefiting the San Francisco AIDS Foundation and the Los Angeles LGBT Center. Keck Medicine of USC is the medical sponsor of this year's ride.
"We want to welcome the riders — including our own Keck Stands team — as they come back and help with the grunt work of parking the bikes and whatever else they need," Morrison said.
The health care system is also welcoming its newest hospital to the Pride Month festivities. This year is the first time USC Arcadia Hospital will mark Pride: The progress pride flag will be raised in front of the building during a ceremony on Monday, with a Pride celebration following three days later, on June 8.
A full list of USC Pride Month events can be found on the university's event calendar.