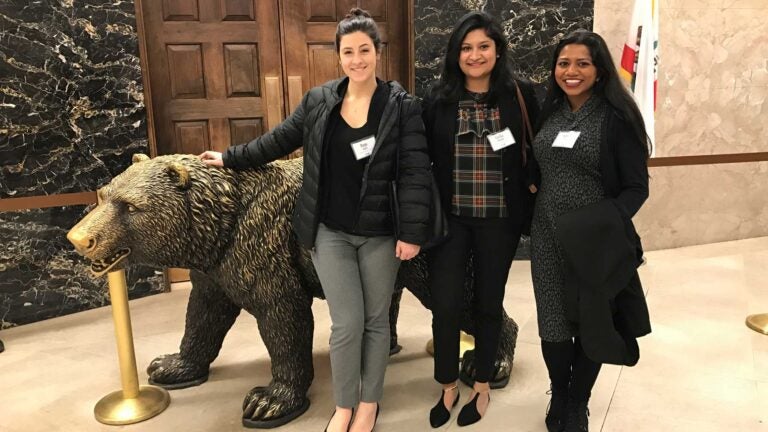 USC public health students discuss policy with legislators in Sacramento
Meeting focuses on health form progress and the possible repeal or replacement of the Affordable Care Act
With the Affordable Care Act facing an uncertain future, students met with California legislators in Sacramento and attended a health reform conference as part of a USC public health policy class.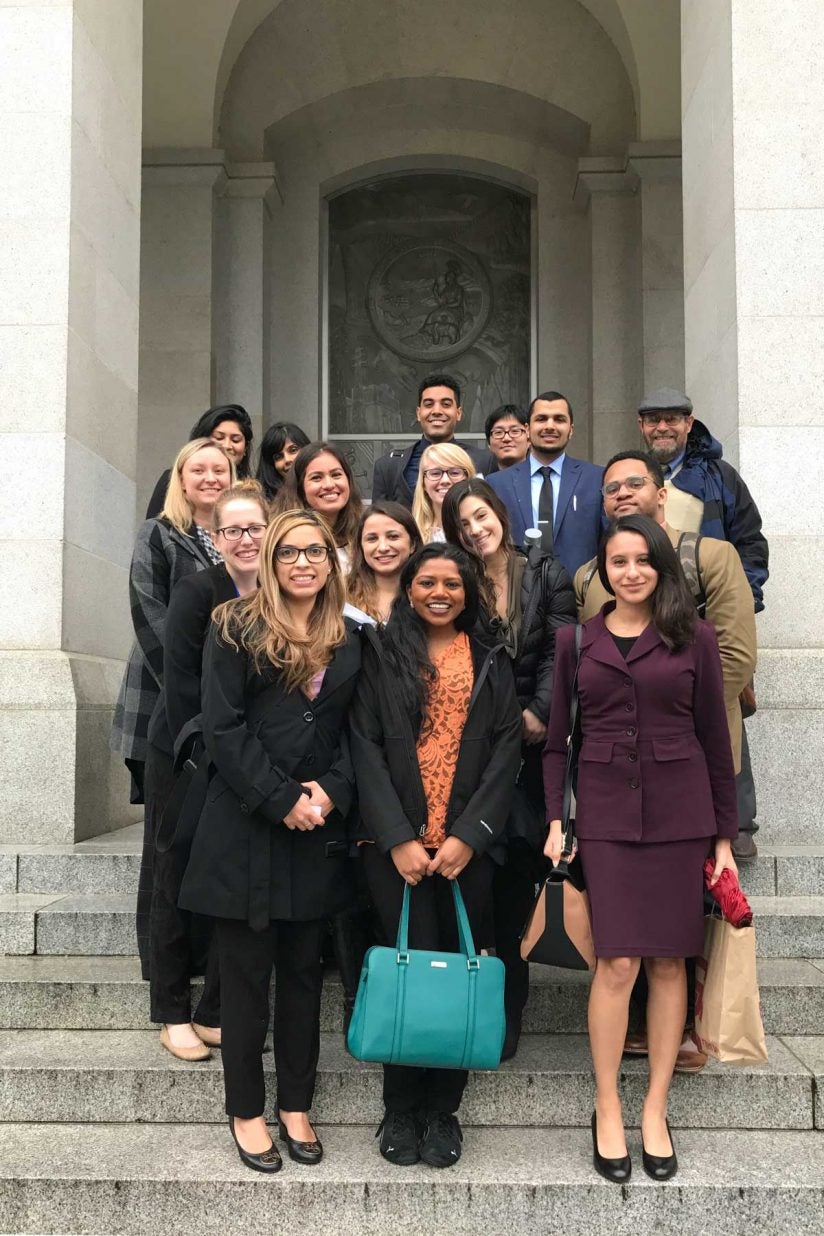 Eighteen USC Master of Public Health and medical students attended the Insure the Uninsured Project 21st Annual Conference on Feb. 7. The meeting focused on "the risks, threats and challenges to California's health reform progress" as the federal government considers amending, repealing or replacing the Patient Protection and Affordable Care Act, according to the conference website.
Joining health leaders and experts, the students explored California's options in preserving and advancing health reform.
For Osman Shaheen, the highlight was hearing health care leaders evaluate the situation in real-time, as well aS listening to their stories and experiences.
"Even in the current climate of uncertainty and risk, I felt reassured to see such diverse stakeholders meeting in order to find common ground and develop policy that will improve the health of all Californians," he said.
Repeal or replace?
The students also sat down with state legislators and Karen Smith, director of the California Department of Public Health, to discuss the future of the Affordable Care Act and potential consequences to California that may result from repealing or replacing it.
"It was an enriching experience to witness firsthand our leaders in health care so energized to fight the current administration and fight for the Affordable Care Act and the millions of people it protects," said MPH student Brigitte Bailey.
Michael Cousineau, professor of clinical preventive medicine and head of the MPH health policy track, takes his students to Sacramento every year to attend the conference. This year stood out, he said, because the students focused entirely on the Affordable Care Act — from its impact in California to ideas for replacing or repairing it.
"By attending the conference and sharing their concerns with elected officials, this class puts the students on the inside of the debate by focusing on not only what works but on finding solutions to the parts that have problems," he said.