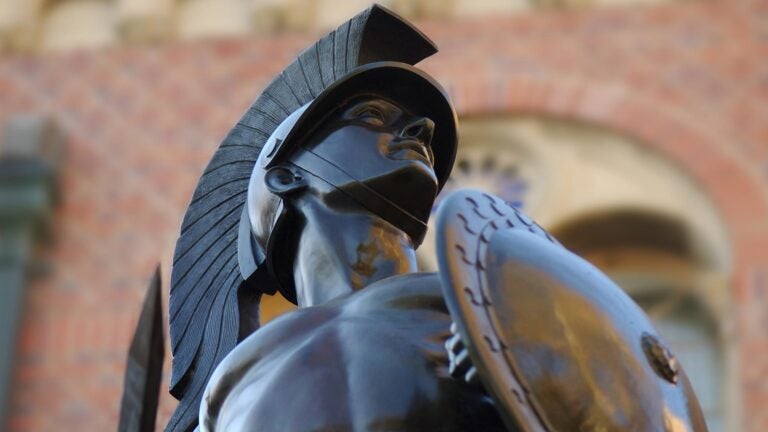 USC ranks No. 15 nationally in Journal/Times Higher Education survey
The university posted especially strong scores for engagement, which measures student interaction with faculty, and environment, a measure of diversity and inclusion
USC ranks No. 15 nationally in the second annual Wall Street Journal/Times Higher Education survey of more than 1,000 U.S. colleges and universities released this week.
Among all California institutions — public and private — only USC, Caltech and Stanford University ranked within the top 20. Of 150 universities surveyed in the western U.S., USC ranks No. 3.
The annual ranking uses a set of comprehensive metrics to determine whether a college offers students sufficient resources to succeed, whether students feel challenged and engaged, whether the student body is diverse and international, and whether graduates succeed by paying off their loans and are able to find satisfying, high-paying jobs.
The No. 15 national ranking matches USC's highest-ever placement in major higher education rankings.
USC moved up two spots from its final placement in last year's rankings. The improvement was driven by a significant increase in engagement scores, which use student surveys to measure interaction with faculty, collaborative learning, real world applications and ultimately the students' recommendations.
Among the top 25 schools, USC ranked No. 2 in engagement and No. 4 in environment, a measure of diversity and inclusion.
Data from this survey was collected from a variety of public data sources as well as from a comprehensive student survey carried out by Times Higher Education in London.