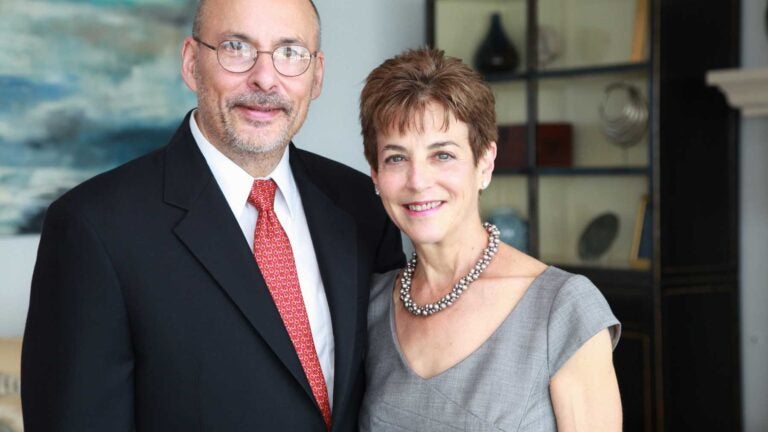 USC Rossier gets gift aimed at boosting effectiveness of K-5 math instruction
The Joan Herman and Richard Rasiej Mathematics Initiative will explore strategies to support current teachers
A $1 million gift to the USC Rossier School of Education from a Pacific Palisades couple has established the Joan Herman and Richard Rasiej Mathematics Initiative, which will seek to improve the math knowledge and teaching effectiveness of current teachers in K-5 classrooms.
The initiative team — including USC Rossier faculty members Yasemin Copur-Gencturk, Angela "Laila" Hasan, Morgan Polikoff and Gale Sinatra — will identify the gaps in knowledge of current K-5 teachers, develop a research agenda, pilot solutions at USC's neighborhood schools and inform evidence-based policymaking. The five-year effort will include a symposium in spring 2017 bringing together scholars in mathematics education, policy and learning sciences.
"The generosity, passion and commitment of Joan Herman and Richard Rasiej will allow us to leverage USC Rossier's strengths in research to identify scalable ways to improve math instruction and change student outcomes," said USC Rossier Dean Karen Symms Gallagher.
Reviving a passion for math
Herman and Rasiej have shared a lifelong passion for math. They each earned master's degrees in mathematics — he from Columbia, she from Yale — before building successful business careers. Rasiej returned to his original passion following his retirement from a career in actuarial and financial services in 2005 — he became a math teacher in the Los Angeles Unified School District.
While teaching middle school and high school students, Rasiej became acutely aware of the challenges students were facing in attempting to master new material when they had never absorbed fundamental knowledge as grade school students.
The areas that gave my students the most trouble were … what they should have already known before getting into my classroom.

Richard Rasiej
"The areas that gave my students the most trouble were not what I was teaching them but what they should have already known before getting into my classroom," he said.
Indeed, only 40 percent of fourth-graders in the country are deemed proficient in mathematics, according to data compiled by the National Assessment of Educational Progress. In 2015, scores for fourth-graders and eighth-graders dropped for the first time since the federal government began giving the exams in 1990. Scores in California have been stagnant.
The Joan Herman and Richard Rasiej Mathematics Initiative hopes to reverse this trend by focusing on current K-5 teachers. Many elementary school teachers, especially at the third- to fifth-grade level, lack a deep understanding of math and are supported by inadequate curriculum materials and professional development. Improving teachers' understanding of mathematics and the quality of their mathematics instruction in elementary school may translate into greater understanding and proficiency on the part of students.
Herman and Rasiej see their initiative as the first step in changing approaches to preparing elementary school teachers in mathematics at a national and even global level.
USC Rossier has close working relationships with area urban school districts, including the LAUSD, and USC's neighborhood schools provide a natural laboratory to pilot research projects.
"It's an obvious testing environment," Rasiej said. "If it works here, it can work in other schools. It can work anywhere."