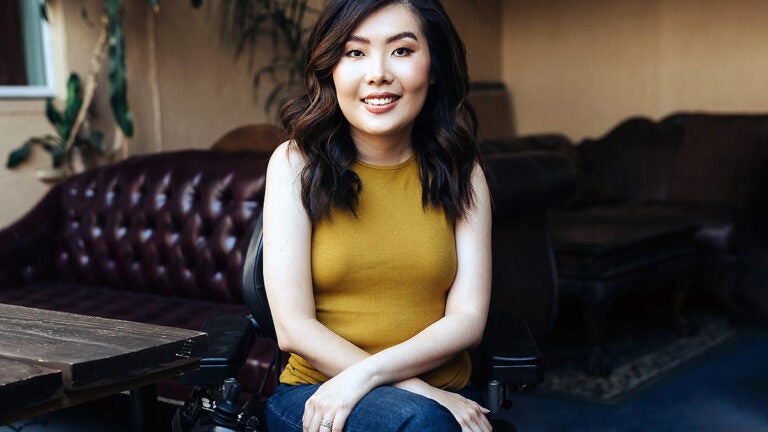 Kaitlyn Yang, USC School of Cinematic Arts alum, encourages Trojans to constantly set new goals
Yang is set to address the newest class of Trojans at the fall new student convocation on Thursday.
Kaitlyn Yang owes everything to her love of storytelling.
As a young immigrant in the United States, Yang learned English by watching movies. She went on to earn her bachelor's degree from the USC School of Cinematic Arts as she worked in the film industry as a visual effects artist.
Over the past several years, Yang's work has also given her a platform to advocate for those living with disabilites. Born with spinal muscular atrophy — a genetic condition affecting muscle movements — Yang is a wheelchair user, accomplishing her goals and encouraging others to do the same.
Yang has worked on acclaimed television shows, started her own visual effects company and launched a nonprofit organization all before the age of 30. These accomplishments led to her making Forbes' 30 Under 30 list in 2018.
As she prepares to address the newest class of Trojans at the fall 2023 new student convocation, Yang hopes she can encourage new students to not only set goals but continue to push past them to accomplish their dreams.
"Getting to USC is already a huge milestone in and of itself," Yang said. "Instead of being enamored with the USC brand, ask what you can accomplish as a Trojan. What's your next goal? It's all about collecting your own data, your own trials and errors, to accelerate your life forward."
Film beginnings and path to USC for new student convocation speaker
Yang's family immigrated to the United States from China and settled in St. Louis when she was 9 years old. Armed with nothing more than a Blockbuster membership card, Yang set out to watch every movie she could, to learn the language and connect with American culture.
"I basically rented a movie a day for a few years," Yang said with a laugh. "I might not have known the language all that well or understood the intricate story points, but I was fascinated by the visuals that built those worlds."
She remembers renting films like Star Wars and Jurassic Park and being in awe of the worlds and creatures created for the screen. Those films were also what introduced her to USC.
When I got to USC, I was someone who had that laser-eye focus and knew that I just wanted to do the visual effects.

Kaitlyn Yang,
USC new student convocation speaker
"One of the first credits imprinted in my mind was 'John Kroll' as the visual effects supervisor at the end of Star Wars," Yang said. "As a child, I didn't really know what that role meant, but it sounded like a cool profession. I did more research on him and the profession and saw that he went to USC, so from then on, I was like, 'Well, I have to go to USC too.'"
From there she knew film was her path. Luckily, her local school district had just started a digital arts program, which she said gave her an advantage in her application to USC.
On Yang's 19th birthday, she got the perfect gift: She was accepted into the USC School of Cinematic Arts.
"That definitely changed the trajectory and the speed of my professional career," Yang said. "When I got to USC, I was someone who had that laser-eye focus and knew that I just wanted to do the visual effects."
USC new student convocation speaker: Making a name in the industry
Yang's first internship at USC was with the Television Academy Foundation — which Yang asserts is the best internship program in Los Angeles — in the visual effects department. There, she worked on the first season of The Walking Dead.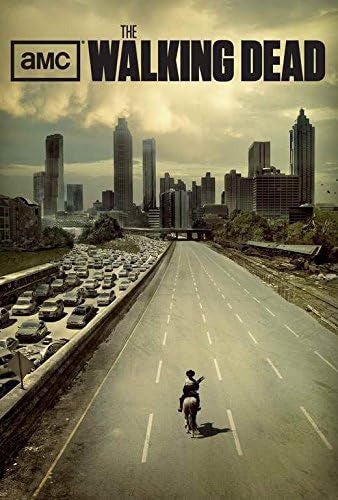 "That was the first time I stopped and went, 'Oh, yeah, this is where I want to be,'" she said.
One of her internship projects became one of the most iconic images of the show: the season 1 poster depicting a character riding a horse on one side of an empty freeway while the other side is full of abandoned cars.
Almost 10 years later, she stumbled upon the poster again after it became a meme during the COVID-19 pandemic.
"It was a nice — albeit very weird — flashback to that time in my life," she said.
After graduating in 2011, Yang worked for various visual effects companies around L.A. for a few years, with credits on shows such as Bones, House, Fringe, Person of Interest and Robot Chicken. She named the latter as one of her favorite projects to work on.
"I mean, that's every kid's dream, right?" Yang said. "The most limited-edition toys come to life with elaborate animation all while making hilarious and inappropriate jokes. With visual effects compositing, I was really able to make some of those jokes come alive."
Blazing her own path: USC new student convocation speaker
In 2013, Yang founded Alpha Studios, which she said came with its share of trials and errors. As someone with a background in visual effects, she knew what to do for the screen but lacked the business skills needed behind the scenes. That led to her earning her MBA from the Quantic School of Business and Technology in Washington, D.C.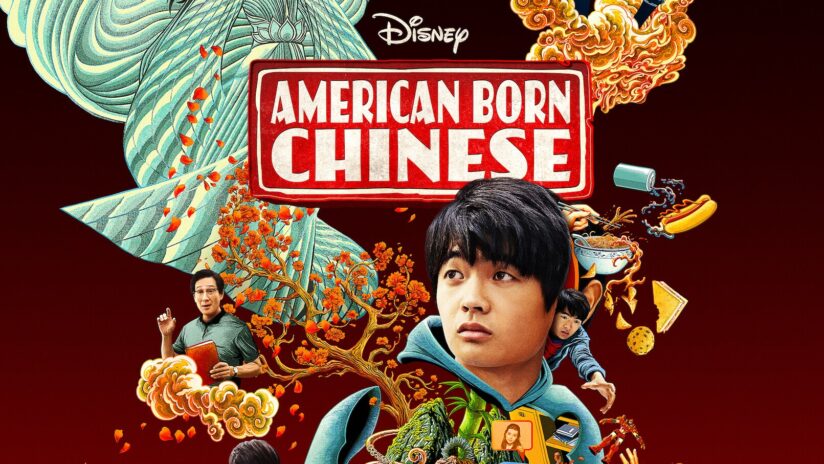 "One thing that USC really taught me was knowing what I don't know, and also how to remedy that and add new skill sets," Yang said.
Since its inception, Alpha Studios has worked on shows like Grey's Anatomy, Comedy Bang! Bang!, The Good Doctor and Modern Family. One of her more recent projects was the Disney+ original show American Born Chinese, which Yang said was one of the most personal projects she's worked on in her career.
"It's loosely based on the Monkey King, a beloved character in Asia that I grew up watching," Yang said. "This is our attempt to modernize it and bring it to an audience in the West. Never in my wildest dreams did I think I would be on the team to retell it."
A lifetime of advocacy work
Living with spinal muscular atrophy and working in the entertainment industry inspired Yang to co-found the 1IN4 Coalition in 2021 with nine other disabled working professionals in Hollywood to reframe the experience and understanding of disability by breaking down the systemic barriers that exclude disabled people from being employed in front of and behind the camera.
The name comes from the 2020 census, which showed that 1 in 4 adults identifies as having some sort of disability, whether apparent or non-apparent. The coalition advocates that because more than 25% of the U.S. population is disabled, disability is not a rarity, and portrayals of it on screen shouldn't be either.
We are the '1 in 4,' so we really want to put forth neutral language when it comes to describing people with disabilities.

Kaitlyn Yang,
USC new student convocation speaker
"We are the '1 in 4,' so we really want to put forth neutral language when it comes to describing people with disabilities," Yang said. "It is simply another way of existing — it does not automatically have to be negative or bad."
One of the coalition's asks concerns diversity, equity and inclusion (DEI). The coalition wants to "add an A" to DEI, making a conscious addition for accessibility.
"Asking about accessible requirements and 'ADA compliance' can be such a mouthful," Yang said. "It should be as simple as, 'What do you need to access our events?'"
The group also advocates for more inclusive language when considering those with disabilities. For example, the term "wheelchair bound" could be replaced with "wheelchair user." That alone might not seem like a groundbreaking development, but for someone with Yang's life experiences, it's an important step toward inclusivity.
"A wheelchair is a mobility device that can help you go hundreds of miles if you're unable to on foot — what's binding about that?" Yang said. "If anything, it opens the world up for you."
Yang wants the conversation to be less about accommodations and more about hospitality, or what is needed to ensure that everyone feels welcomed.
"You don't have to be the only wheelchair user in the room to know what it feels like to be the 'only' in the room," Yang said. "It's about pulling our collective wisdom together, through stories, so people don't feel so alone."