How USC researchers advanced science in 2020 — even during a pandemic
Learn more about this year's accomplishments in the lab and the field — including discoveries about Alzheimer's disease, earthquakes and COVID-19.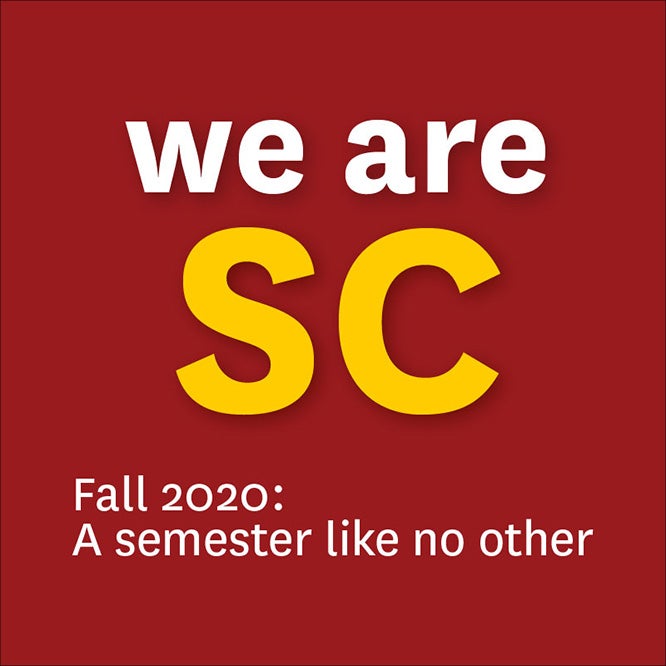 As one of the country's leading scientific universities, USC has research in its DNA. That important work doesn't stop, even amid a global pandemic.
Take a look at the lives and findings of some of USC's top scientists and investigators, who saw to it that their vital research continued throughout 2020 despite significant challenges.
---
? Matthew Dean:
"It was very strange. It was almost like something out of a movie."
As labs reopen, USC researchers adjust to new campus guidelines
? Remo Rohs:
"I wanted to be a medical doctor, but I became a scientist because research establishes the foundational knowledge that will enable doctors to heal many people."
Meet the professor who uses computer science to help cure cancer
? Paul Aisen:
"Amyloid deserves the attention we have given it. … It predicts progressive cognitive decline to dementia."
Alzheimer's study aims to see if drug can block brain plaques linked to disease
? Peter Kuhn:
"Doctors can determine what steps to take to care for the [COVID-19] patient, and they may prevent the patient's condition from worsening."
? Neeraj Sood:
"We haven't known the true extent of COVID-19 infections in our community because we have only tested people with symptoms and the availability of tests has been limited."
Early antibody testing suggests COVID-19 infections in L.A. County greatly exceed documented cases
? Linda Hagen:
"People associate aesthetic beauty with nature and natural things, which transfers to perceptions that pretty food is healthy food. But people are often misled by the prettiness of food that's not very good for you."
When it comes to food, consumers confuse beauty with nutrition
? Robert Shrum:
"For me, the big news here is no news."
Final USC Dornsife Daybreak Poll reveals stable presidential race; Biden leads Trump by 10 points
? Sylvain Barbot:
"Just like rubbing our hands together in cold weather to heat them up, faults heat up when they slide. The fault movements can be caused by large changes in temperature."
Superheated rocks deep underground help explain earthquake patterns
? Carol L. Folt:
"Computing power is transforming many fields by helping scientists analyze big data sets and find innovative new solutions to the most complex challenges facing society today."
Gift from Allen and Charlotte Ginsburg helps establish new building for computer science at USC