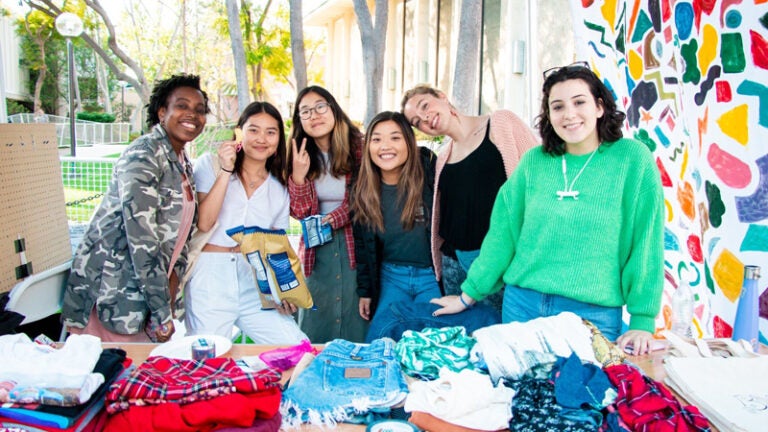 Five Ways USC Students are Making the World a Better Place
In a time of great upheaval and need, USC students lead efforts to strengthen and support their communities.
Whether they're stepping up in their own neighborhoods or on the other side of the world, many USC student innovators use technology and design to improve the lives of others. Here are a few of the student organizations and efforts aimed at uplifting communities in need.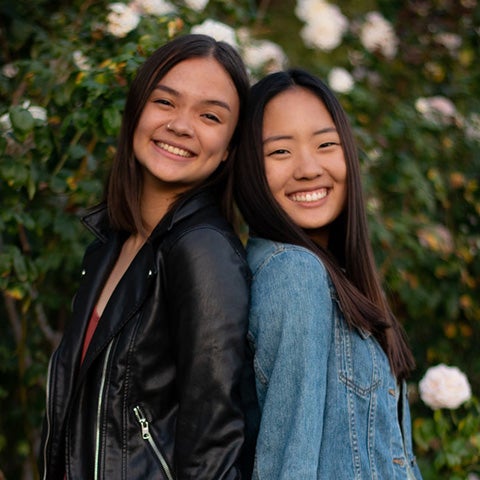 Trojan Shelter
Co-founded last year by Abigail Leung '20 and senior Esther Cha, Trojan Shelter is a student-run safe space for L.A. college students experiencing homelessness. In addition to receiving food and a place to sleep, residents are assigned case managers from the Keck School of Medicine of USC and the USC Suzanne Dworak-Peck School of Social Work to help transition them to permanent housing.
Duet
This micro-philanthropy app matches resettled refugees in Greece to donors. Like a gift registry, the app allows refugees to pick supplies from local businesses so that donors anywhere in the world can help out while boosting the local Greek economy. Seven students created Duet as part of the "Innovation in Engineering Design for Global Challenges" course.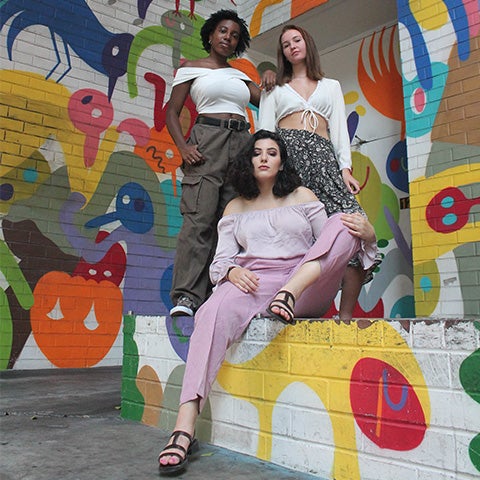 Bloom Boutique
Cambria Estrada '20 (right) and Soraya Levy '20 (second from right) co-founded Bloom Boutique in the belief that fashion has the power to strengthen communities. The shop aims to counter cheap, disposable and environmentally harmful "fast fashion" by collecting and redistributing used clothes in the USC community. It's on trend: Experts believe a resale market already surging before COVID-19 will only continue to grow.
Shelter Helper
The Shelter Helper app tracks open beds in homeless shelters and alerts caseworkers when they're available. Six USC Iovine and Young Academy students created the app for a class that challenged them to apply their design skills to improve services for people experiencing homelessness in Los Angeles.
Project Blindfold
USC School of Cinematic Arts senior Justine Sophia produced a music video to raise awareness for Project Blindfold, a community movement she founded to provide resources to youth and families facing homelessness. She is also the creative director of Mondays at the Mission, a weekly life-skills mentorship program for homeless youth at the Union Rescue Mission shelter in Los Angeles.