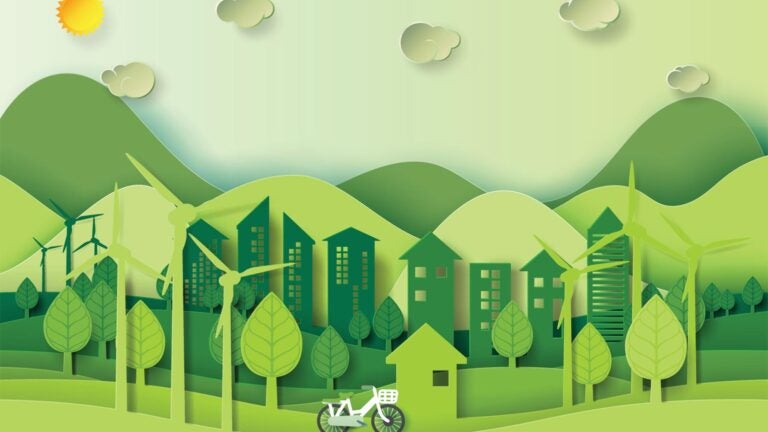 USC ups commitment to sustainability with new, fossil fuel-free investment strategy
The university will freeze dedicated investments in fossil fuels and liquidate its existing holdings.
The Investment Committee of the USC Board of Trustees voted on Feb. 4 to freeze making new investments in fossil fuels and to liquidate current fossil fuel investments over the next several years.
These investments are primarily in long-dated private partnerships, which are illiquid in nature. As such, the liquidation process will take several years to manage in a financially prudent manner.
The university also will create an Advisory Committee on Investment Responsibility, formed with members of the Trojan community. It will review ethical and social concerns raised by the USC community and advise the Investment Committee on key issues that pertain to the endowment's investments.
This is the right action for USC.

Carol L. Folt
"I am very pleased with the decision made by the investment committee and look forward to working with the advisory committee on investment responsibility," said President Carol L. Folt. "This is the right action for USC."
No dedicated fossil fuel investments have been made in more than two years as the investment merits of the sector became increasingly unattractive. Further, USC's Investment Stewardship Policy, part of the endowment's Investment Policy Statement, provides that environmental, social and governance factors will be considered when making all new investments. Students and faculty have long been advocates for such actions.
"Going forward, our new investment policies reinforce USC's commitment to generate strong returns while also upholding USC's values, including sustainability. We see this approach as a way to grow our portfolio and support clean, new technologies for the 21st century," said Amy Diamond, USC's chief investment officer.
This is part of a wider effort to make sustainability practices a priority across all facets of the university. USC is on the cusp of unveiling an environmental master plan that will guide the university for the next eight years toward ambitious sustainability goals. Solar panels have already been installed on Galen Center, university employees received discounts for bus and rail passes, 150,000 energy-saving LEDs now light the campus and USC is partnering with the city of Los Angeles to grow an urban forest across Eastside communities.