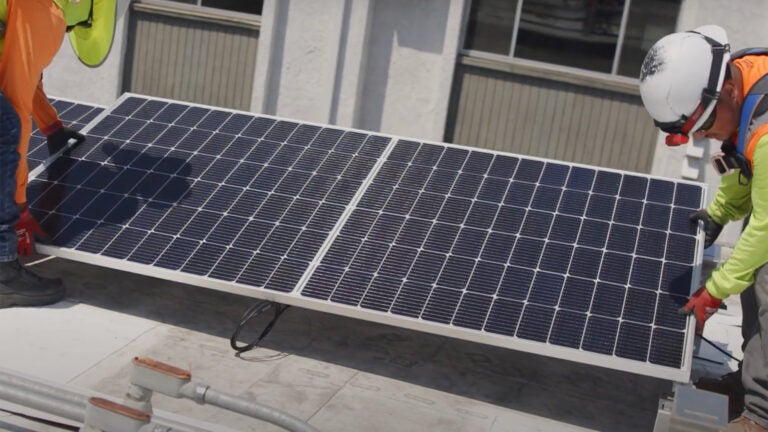 Latest solar venture powers USC toward a greener future
The university is accelerating its transition to renewable energy and edging closer to its ambitious sustainability goal of becoming carbon neutral by 2025.
This summer, USC marked a major milestone in its sustainability efforts by adorning the rooftops of graduate student housing locations around the University Park Campus with state-of-the-art solar panels.
This investment reduces the university's dependency on the electrical grid and also propels it closer to achieving carbon neutrality by 2025. That ambitious target is a key goal of the Assignment: Earth framework, introduced by President Carol L. Folt during Earth Month 2022 to ensure USC remains at the forefront of sustainability operations, research and education.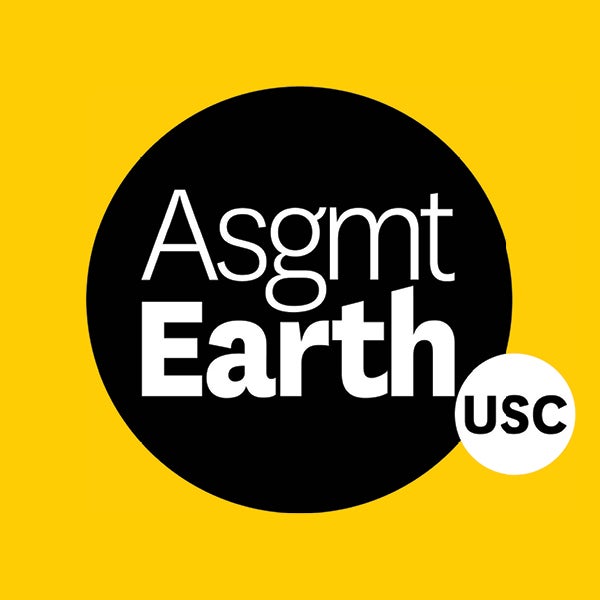 The project kicked off in July, as cranes hoisted the giant panels atop the Windsor, Vista, Stardust and Seven Gables apartment complexes. Zelinda Welch, associate director of sustainability with USC Facilities Planning and Management, watched the project unfold from its inception.
"It's inspiring to be a part of such a significant initiative that will leave a lasting positive impact on our campus and beyond," she said. "Universities have a unique opportunity to inspire and empower the next generation of leaders by demonstrating our commitment to sustainable practices. Embracing renewable energy solutions, reducing our carbon footprint and setting ambitious sustainability goals send a powerful message about our dedication to a greener and more responsible future."
USC solar panels generating plenty of clean energy
The solar panels will generate 64 megawatt hours of clean energy annually — equivalent to charging over 5.5 million smartphones or offsetting carbon emissions from 116,620 miles driven by cars each year. This reduction is comparable to the carbon captured by 752 tree seedlings growing for a decade or the ecological benefit of conserving 54.2 acres of forest.
In 2020, the university completed another solar venture at the Galen Center. The undertaking saw 1,500 solar modules covering a vast 50,000 square feet, marking USC's most significant endeavor into solar energy at the time. This system now supplies up to 15% of the venue's electricity.
"These solar projects move us closer toward achieving our Assignment: Earth goals, particularly our commitment to achieving climate neutrality by 2025," said Mick Dalrymple, USC chief sustainability officer. "Embracing renewable energy is yet another part of USC's determination to lead by example, tackling climate change and creating a brighter future for our students and community."
USC solar panels: Interdepartmental collaboration
Facilities Planning and Management, USC Housing and the Office of Sustainability collaborated on the installation, which will be fully operational in the near future. One of the electrical meters is already online and the others are soon to follow.
"USC Housing is excited about the new solar panels and expanding this program to additional facilities," said Chris Ponsiglione, director of USC Housing. "Building off what was started at our Sustainable Living Learning Community, we are increasing our contribution to USC being a more eco-friendly campus community."