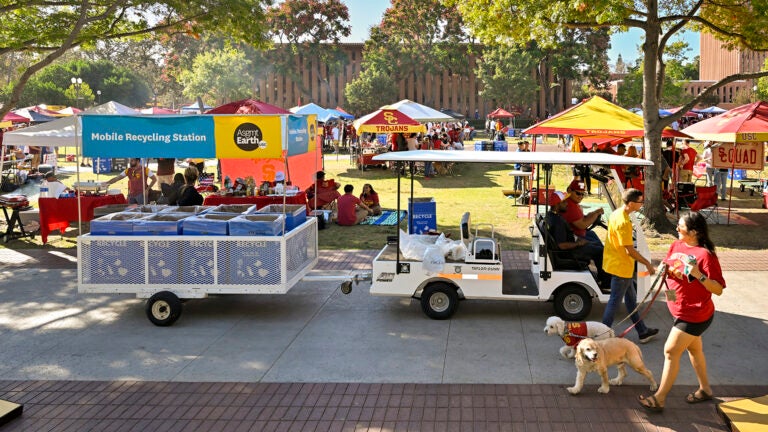 Zero waste team goes mobile, bringing sustainability to USC tailgating
GREEN WEEK: Zero waste efforts had a separation issue during home game revelry. Now an electric cart and trailer are making the rounds during game day tailgates. The objective is education, cleaner recycling and a maybe a selfie or two.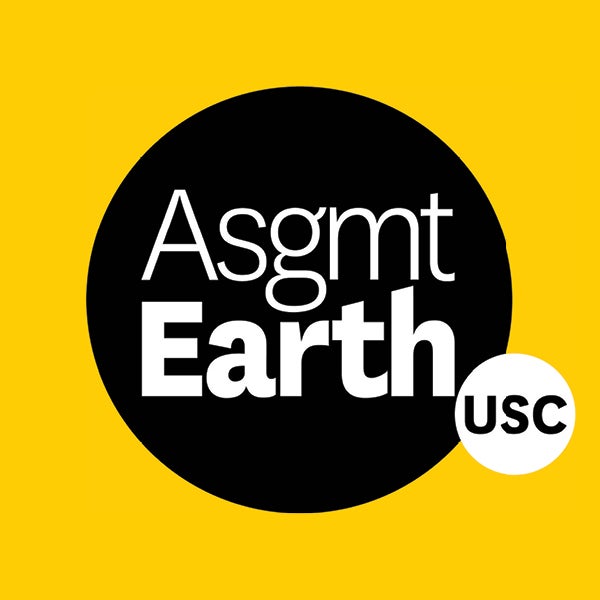 Amid the high-energy atmosphere of pre-football tailgate celebrations on McCarthy Quad, you might spot a small electric cart weaving like a centipede through rows of tents, port-a-potties and a phalanx of cardinal and gold jerseys.
It moves slowly, stops often and draws selfie-seeking fans who think the mobile recycling station — sometimes referred to as the "Waste Ed Wagon" — is kind of cute.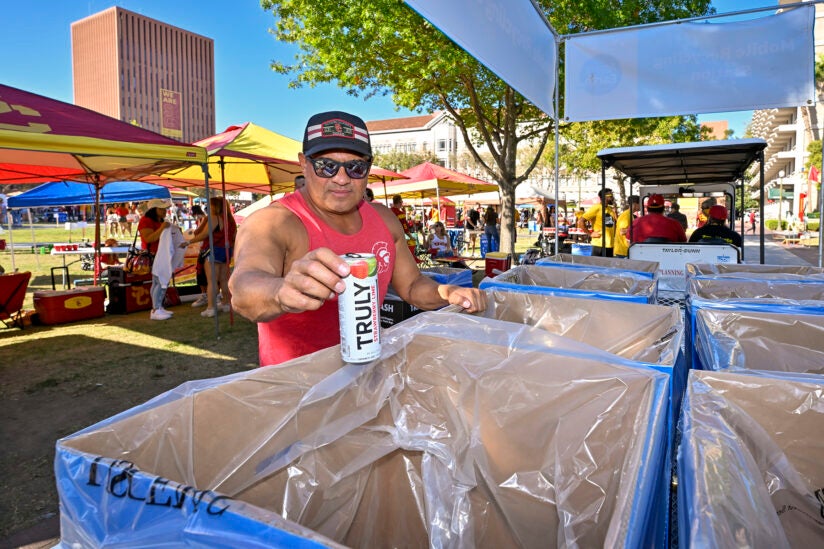 The setup is simple: Under a banner sporting the familiar "Assignment: Earth" logo, a trailer carries eight cardboard recycling bins. Nick Belgrave and Josh Rebello, the university's zero waste auditors, walk alongside the cart engaging Trojan fans to talk about what's reusable and what's not.
"The fans have great intentions, and they're into recycling," Belgrave said. "We were getting a lot of stuff put into recycling bins at tailgate celebrations. But a considerable amount of that wasn't recyclable. It was trash."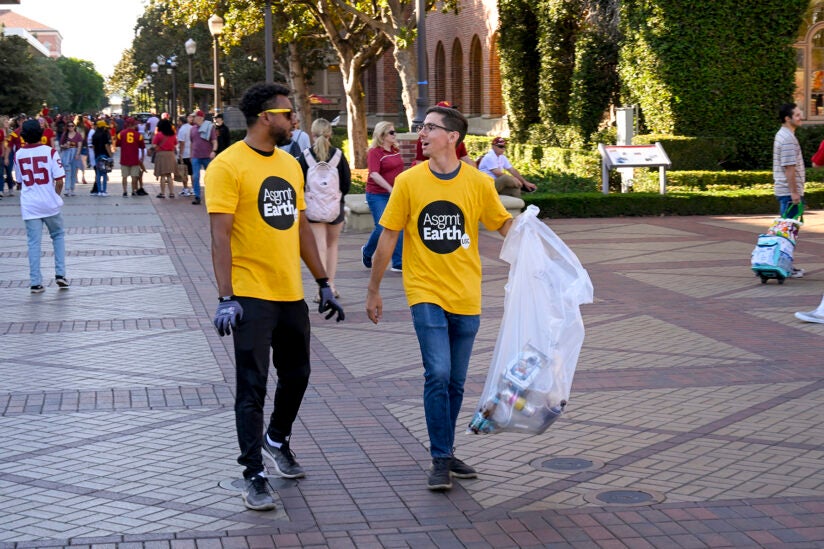 It's a separation issue the zero-waste team encounters often: a matter of what goes where. A prime example are ubiquitous red plastic cups. Many if not most fans seem to believe the cups are easily recyclable. They are not.
That bit of information alone has increased proper tailgate sorting, yielding more than 800 pounds of recyclables so far this season.
Now, the zero waste team is looking to expand on that success. The wagon's route, which primarily runs around the quad, is expanding to include Trousdale Parkway with additional bins on the way.