Title IX contributed to gains in entertainment fields, USC School of Cinematic Arts dean says
TITLE IX: Elizabeth M. Daley is grateful for landmark federal law that helped girls and women to pursue their dreams.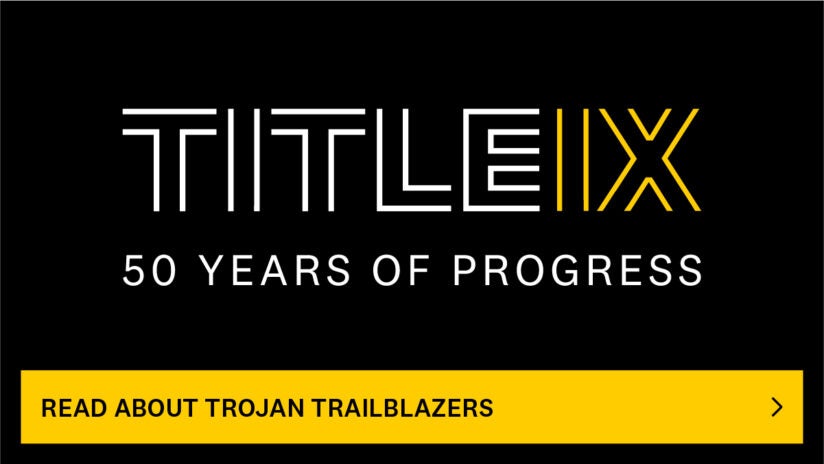 Editor's note: Title IX — the landmark legislation that prohibits sex discrimination in educational institutions that receive federal funding — was signed into law on June 23, 1972. In recognition of this anniversary, we'll be profiling Trojan Title IX trailblazers throughout the year.
As USC's longest serving dean, Elizabeth M. Daley of the USC School of Cinematic Arts has had to tackle some university practices we now take for granted, including prioritizing equity issues.
"When I came to USC, there was only one woman on the cinema production faculty," said Daley, who joined the school in 1989 as chair of the film and television production program before assuming the deanship in 1991.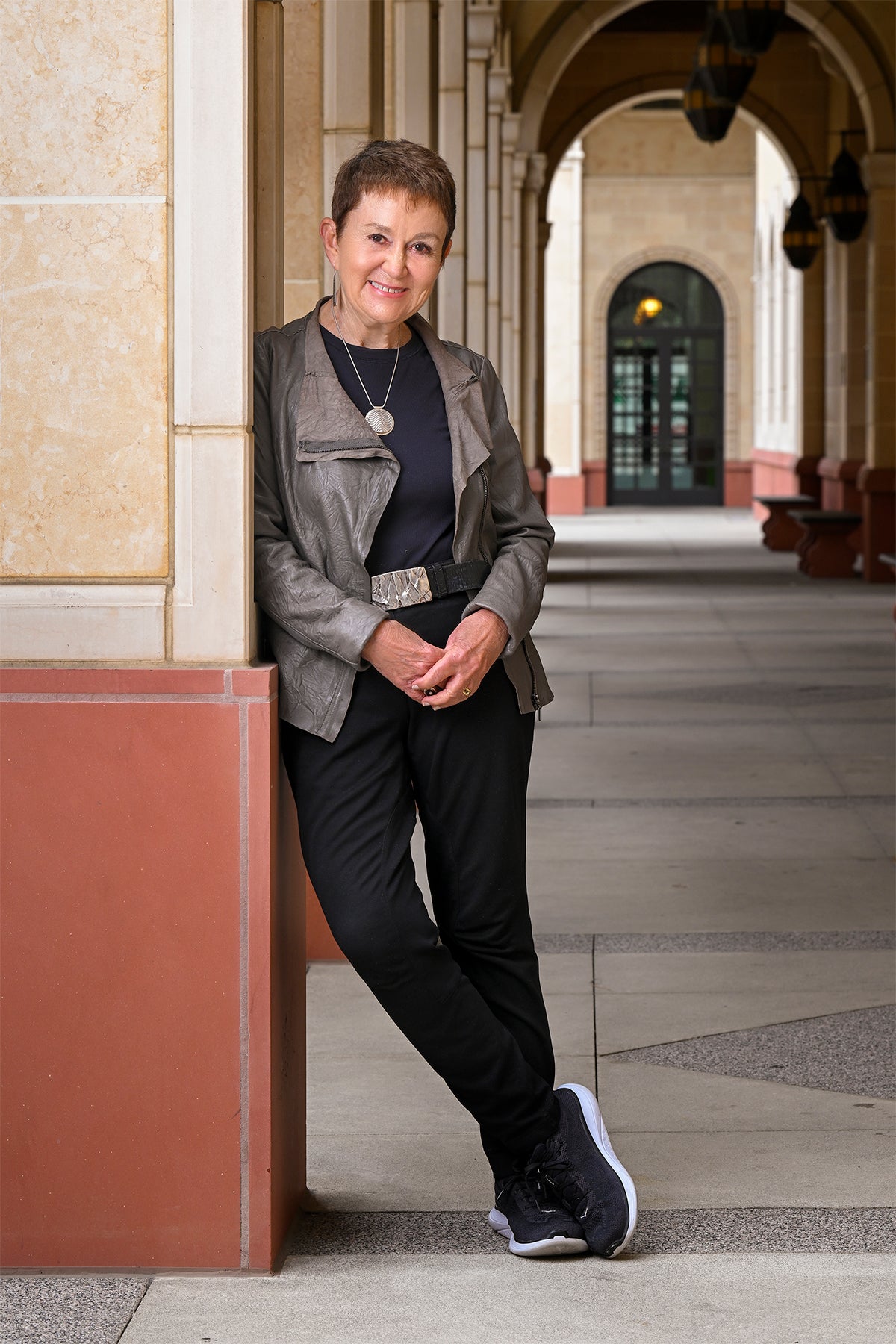 "I went to my first faculty meeting, and I was the only woman in the room besides my assistant. Coming out of the industry, I had been used to at least pitching to women — even if I knew they had to go sell it to a male boss."
Today, 40% of the USC School of Cinematic Arts' tenured faculty members are women. The school's student body is also gender-balanced — even in areas like feature-film directing and game design, where the professional fields are still lagging.
Daley said these gains would not have occurred without the spotlight of Title IX.
"What's been wonderful about the law is the recognition that it gave to the very fact that discrimination was occurring," she said. "Fifty years ago, there were a lot of people who felt that discrimination didn't exist, and if it did, it didn't matter. It was endorsement at the federal level that indeed something had to be done."
Title IX trailblazer sees lessons in team sports
She pointed out that Title IX provided more opportunities for girls to participate on team sports, allowing them to "learn critical skills of collaboration and cooperation, which are important to success in the cinematic arts, where development of creative work and scholarship are highly collaborative."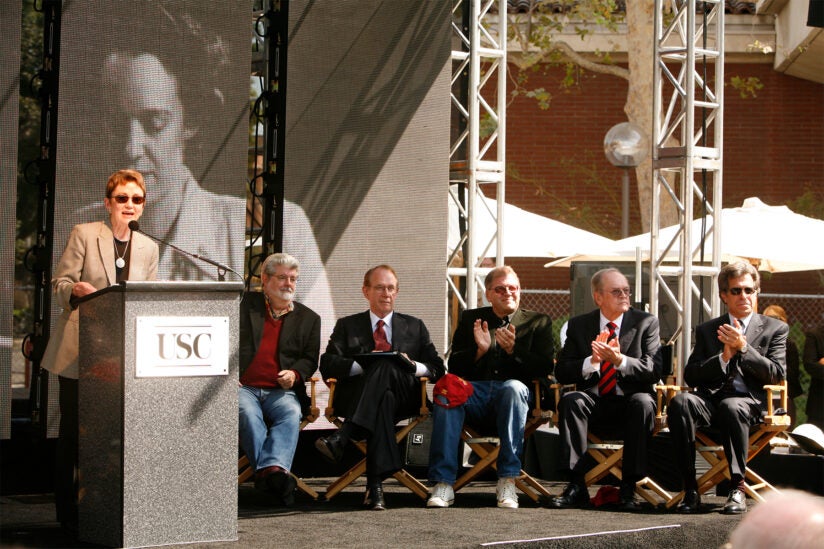 Before coming to USC, Daley was director of Taper Media Enterprises and a producer for MGM Television. She's also worked as an independent producer and media consultant.
When Title IX was signed into law in 1972, prohibiting sex-based discrimination in any school or other educational program receiving funding from the federal government, Daley was already embarking on her professional career. She had earned a doctorate in communication arts from the University of Wisconsin and bachelor's and master's degrees in theater from Tulane University in addition to building her resume as a producer.
Possibilities offered to Title IX trailblazer
Still, she remembered feeling overjoyed at the possibilities Title IX would afford women.
"It was a first step against the misogyny that still lives with us every day," Daley said of the landmark legislation, noting that women of her mother's generation could not pursue the education or careers they desired.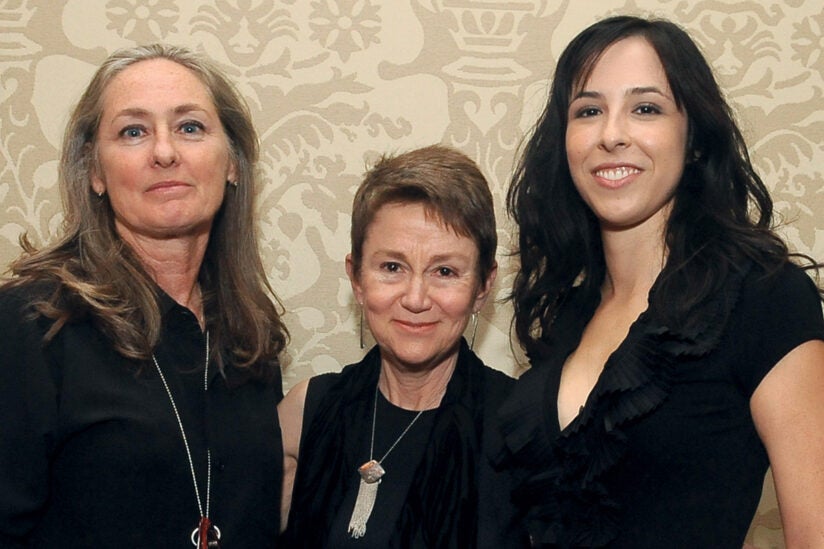 "My mother wanted to be a lawyer, but there was no chance of that," she said, adding that her mother instead went to college to become a teacher. "She was the first person who ever talked about pay discrimination in front of me, when I was very young, and I became aware of the unfairness."
Daley said she has experienced gender discrimination firsthand, an experience she shares with working women everywhere.
"I don't believe anybody who tells me, if they are female, that they have not experienced discrimination," she said. During one project she was producing, Daley remembered a male line producer saying he didn't care who she hired as first assistant director as long they weren't female, because being responsible for safety on set would be too dangerous for a woman. Daley did a double take, causing the man to say, "Don't take it personally."
The incident cemented her resolve to succeed.
'We spent a lot of time making choices'
"Women of my generation, we spent a lot of time making choices," Daley said. "Sometimes we had to just ignore comments because you needed to get on with your work. You had to decide whether or not it was strategic to fight about it at that moment. Many of us got to the point where we thought, 'They can say what they want; I'm not going to let them deter me from moving ahead.'"
Daley said that her goal now is to make sure that the young women at the USC School of Cinematic Arts, and those of future generations, are fully able to reap the promise of Title IX and grow their opportunities in whatever professional avenues they dream of pursuing.
"What Title IX did is put women in visible roles you hadn't seen them in before," she said. "Title IX was a cornerstone to begin to fight these other battles. It was a huge, huge building block."