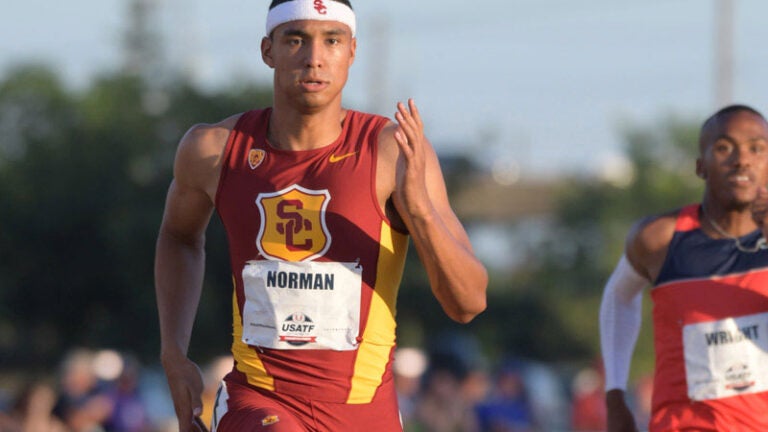 USC Track and Field is On the Rise with Student-Athlete Standouts
The Women of Troy finished the 2017-18 season as national champions, while the men finished fourth
Fred Kelly set a precedent when he became the first USC track and field athlete to win an Olympic gold. The 1916 graduate earned his prize in the 110-meter high hurdles, and since that historic day in the Stockholm Games, Trojans have made their name in track and field.
From the mid-1930s to the early 1940s, USC track and field was so dominant on the collegiate scene that it took nine straight national titles. And in the decades since, Trojans like Andre DeGrasse '17 have burst onto the world scene with gritty medal-winning performances.
Today, USC track and field is flying high again. Both the men's and women's teams—directed by Caryl Smith Gilbert—have consistently ranked among the best squads in NCAA Division I. In the 2018 season, the women won the national championship and the men finished fourth.
In the run-up to the 2020 Summer Games, here are a few student-athlete names in USC track and field to know: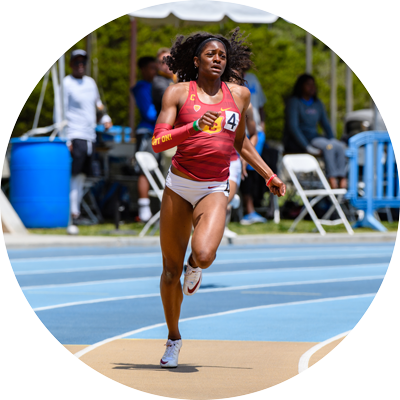 Kendall Ellis
A recent graduate, Ellis '17, '18 won the women's 400 meters at the indoor championships and set American, NCAA and USC records with a time of 50.34. The U.S. Track & Field and Cross Country Coaches Association named her to its watch list for The Bowerman, college track and field's highest honor.
---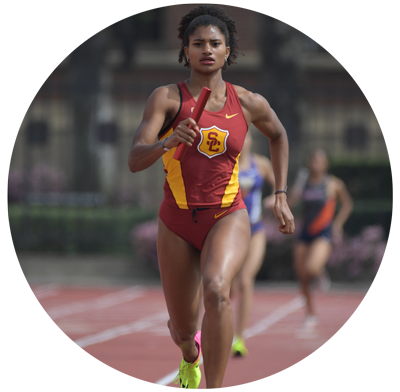 Anna Cockrell
This sophomore already ranks among the speediest women in USC history: She logged USC's second-fastest leg in the 4×400-meter relay and holds its third-fastest time in the 400-meter hurdles and fourth-fastest time in the 100-meter hurdles.
---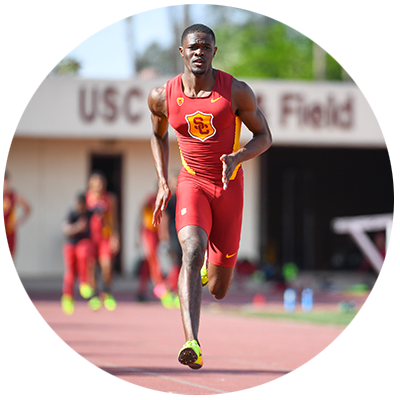 Rai Benjamin
At the national collegiate indoor championships, the senior hurdler and sprinter ran the third-fastest indoor 400 meters ever by a Trojan.
---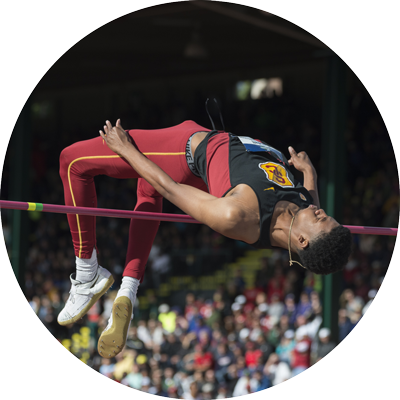 Randall Cunningham
Cunningham won the 2016 men's high jump NCAA Division I national title. The senior also won at the 2018 indoor collegiate national championships but broke his leg on his way to tying USC's indoor school record.
---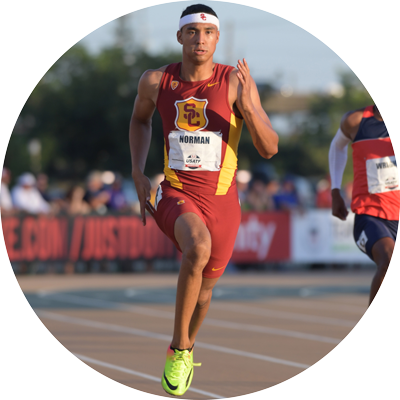 Michael Norman
At the national college indoor championships, this sophomore won the 400 meters with a 44.52 finish, the fastest time ever run indoors. Track and Field News named him its 2018 collegiate men's indoor track athlete of the year.