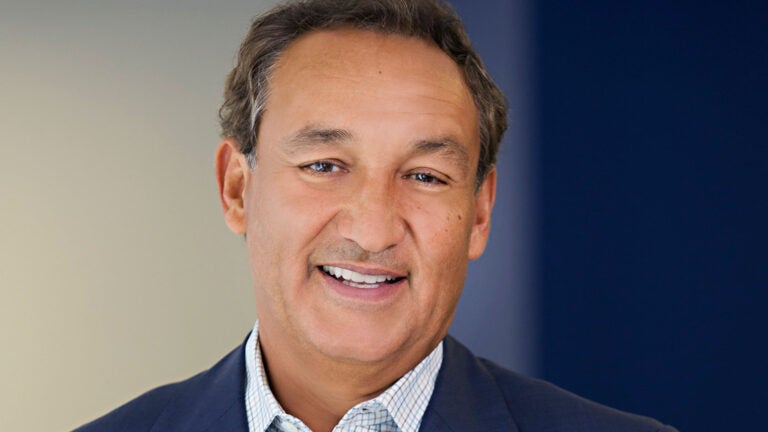 Business leader Oscar Munoz joins USC Board of Trustees
The USC alumnus has held strategic and leadership roles with some of the world's most recognized brands, including United Airlines, AT&T, Coca-Cola and PepsiCo.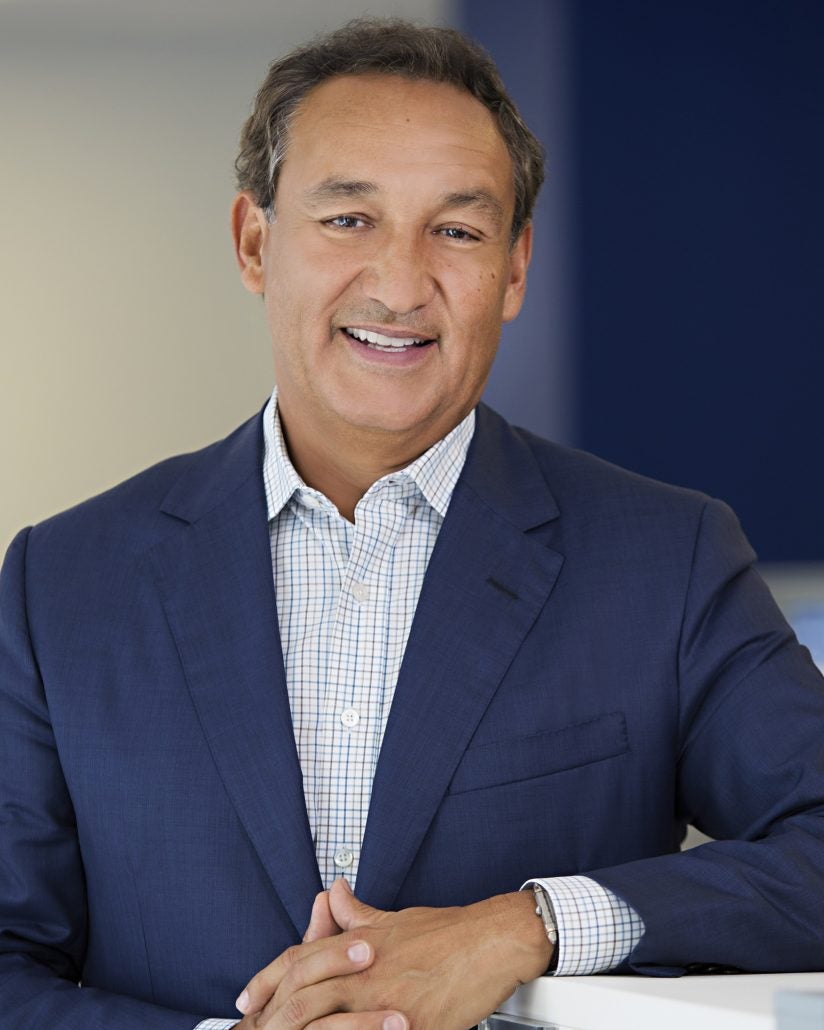 Oscar Munoz '83, CEO of United Airlines, has been elected to the USC Board of Trustees.
A visionary corporate executive, Munoz has built a successful career in the transportation and large consumer products industries.
"Oscar Munoz is an extraordinarily talented leader, highly effective communicator and distinguished Trojan alumnus," USC President C. L. Max Nikias said. "His knowledge, management skills and business acumen will be a tremendous asset to the university and our Board of Trustees. We are so pleased to have him in this new role."
A graduate of the USC Marshall School of Business with a degree in business administration, Munoz said he is excited to give back to his alma mater as a member of the university's governing body.
Joining the USC trustees
"My allegiance and pride for our school have only grown over the years," he said. "And having an opportunity to serve this place which served me so well in life is something I am very much looking forward to. The saying 'A Trojan for life' definitely sums up the journey I've taken from student to alumni to trustee."
Since taking his current role at the helm of United Airlines in 2015, Munoz has strengthened the carrier's standing in an extremely competitive industry and renewed its commitment to customer service. Under his watch, the airline's annual traffic increased to nearly 150 million passengers. In a recent ranking of the world's top CEOs by Glassdoor based on anonymous employee surveys, Munoz placed 18th and received an approval rating of 96 percent.
Prior to joining United Airlines, he served as president and chief operating officer of CSX Corp., a leading rail-based transportation supplier in North America. Munoz helped transform the company into an industry leader in reliability, financial success and customer service. During his tenure, CSX ranked among Institutional Investor magazine's Most Honored Companies thanks to a decade of excellent financial performance, including boosting its operating income by nearly 600 percent.
A California native, Munoz grew up as the oldest of nine children and became the first member of his family to graduate from college. His recollections of attending USC as an undergraduate include receiving invaluable advice from professors that guided many of his career choices. Munoz also joined the Greek community on campus and developed long-lasting personal connections with his fellow students.
"The memories we created grew into lifelong relationships that I treasure to this day," he said. "The most important, of course, was meeting Cathy — now my wife of 32 years — at a Trojan football game. We now have four wonderful kids who are daily reminders of the incredible direction my life took thanks to my time at USC."
First-generation focus
As a first-generation college student from an immigrant family, Munoz hopes to use his new position on the USC Board of Trustees to advocate for others with similar backgrounds. He and his wife founded Pave It Forward, a foundation that raises scholarship funds for other first-generation students.
I've never forgotten just how fortunate I was to become the first in my family to attend college.

Oscar Munoz
"I've never forgotten just how fortunate I was to become the first in my family to attend college," he said. "And I feel a tremendous obligation and sense of joy to be able to open that door of opportunity to others."
After earning his bachelor's degree from USC, Munoz completed an MBA at Pepperdine University. He held financial positions with PepsiCo and Coca-Cola early in his career. Munoz then shifted to communications firms, taking roles at U.S. West Communications and Qwest Communications International.
In 2001, he joined AT&T as chief financial officer and vice president of consumer groups. By 2003, Munoz had joined CSX as chief financial officer and executive vice president. He rose through the ranks to become chief operating officer in 2012 and president in 2015.
Munoz has been a member of the boards of United Continental Holdings, Continental Airlines and CSX. His other philanthropic and educational activities include serving on the University of North Florida's Board of Trustees and the Parents & Family Association advisory board of Vanderbilt University. Hispanic Business magazine named Munoz one of its "100 Most Influential Hispanics."
Munoz's wife is also a Trojan alum, having earned her degree in public administration in 1982. Cathy Munoz is an aspiring artist and philanthropist who has held leadership roles with United Way's Achievers for Life program, City Year AmeriCorps and the American Heart Association. The couple has four children: Jessica, Kellie, Kevin and Jack.