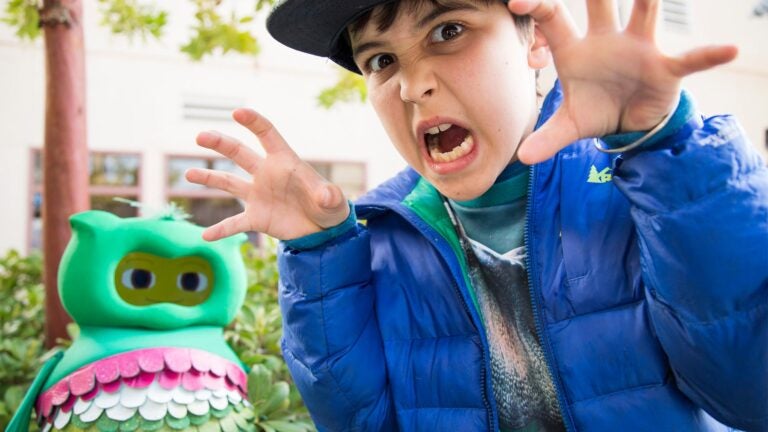 USC Viterbi film about autism to screen at international film festival
When Dinosaurs Ruled the Earth is based on research from USC Professor Maja Matarić and the school's Interaction Lab
https://vimeo.com/210820130/0d659f330b
When Dinosaurs Ruled the Earth, a short film about autism, robots and dinosaurs, will be shown at the first AutFest 2017 international autism film festival in Orange County on April 22-23.
A glimpse at life in the near future, the film is based on research by USC Viterbi School of Engineering Professor Maja Matarić and the school's Interaction Lab. The film, created by USC Viterbi's Office of Communications & Marketing in partnership with the Autism Society, was produced in celebration of Autism Awareness Month and National Robotics Week (April 8-16).
The story is about C.J., an 8-year-old boy with autism who lives in an imaginary world of dinosaurs. He spends every lunch and recess alone because he has no friends and so plays with dinosaur games or puzzles. With the aid of a 2-foot tall robot named KIWI, his life is going to change.