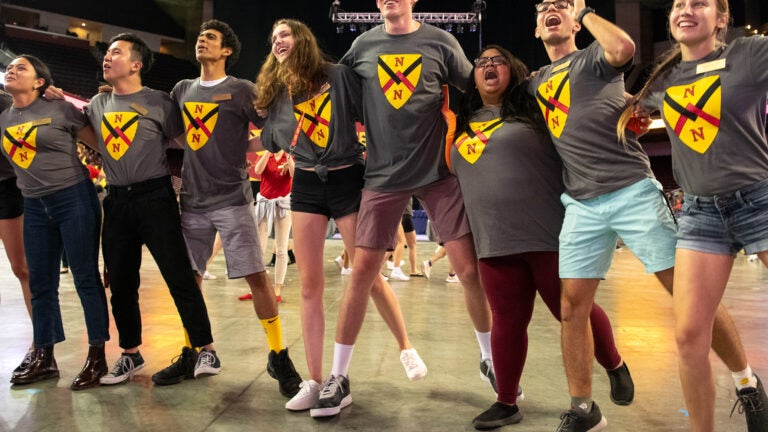 USC Welcome Week in pictures — good times with good friends
As Trojans head to their first classes Monday, take one final look at some of last week's most enjoyable events — from a festival and spirit rally to a barbecue with new friends.
[new_royalslider id="226″]
Autumn 2019 classes started on the University Park Campus on Aug. 26, but not before students spent a few days diving back into college life.
Take a look at at some of our favorite images from Welcome Week, Aug. 19-23, in our slideshow. You'll see new drum major India Anderson leading the Spirit of Troy during a residential college spirit rally, which initiated first-year students into USC traditions. Students played games on the Great Lawn, while USC's new head of Student Affairs, Winston Crisp, got a chance to meet incoming Trojans from across the country.
Of course, one of the biggest events was the opening ceremony for the Residential College Cup opening ceremony, an event that kicks off a year-long competition among the university's living-learning communities. (You might see everything from students doing "the worm" to others racing across the floor of the Galen Center. At stake: a prized trophy to the winning residential college.)