USC wraps up Olympics with 21 medals, including nine golds
The university remains the leader among U.S. schools for most all-time medals and gold medals, and continues its streak of having won a gold medal at every Summer Olympics since 1912.
USC-affiliated athletes won 21 medals — nine golds, five silvers and seven bronzes — at the just-concluded 2016 Rio Olympics, keeping the school as the leader among U.S. universities for most all-time medals and gold medals and continuing its streak of having won a gold medal at every Summer Olympics since 1912.
USC's 21 medals in Rio were tied for second most by an American university in 2016, while its nine golds were fourth most. It is the third consecutive Summer Olympics that USC athletes have won at least 20 medals. If USC athletes had competed as a country in 2016, they would have tied for eighth in the gold medal standings at the Rio Games and tied for 11th in overall medals.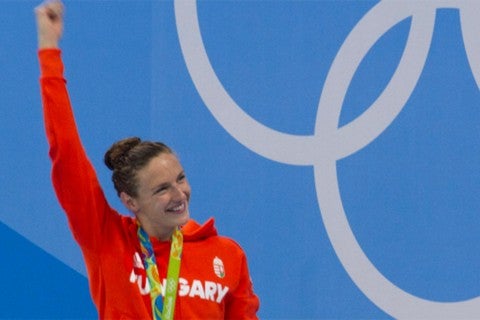 Since 1904, there have been 451 athletes who attended USC before, during or after their Olympic appearance, more than any other U.S. university. They have collected 309 medals: 144 golds, 93 silvers and 72 bronzes. USC's 309 all-time Summer Olympics medals would rank 14th most among all countries, while its 144 gold medals would be 13th most.
Former Trojan swimmer Katinka Hosszu of Hungary captured four medals in Rio — three golds in the 100-meter backstroke, 200-meter individual medley and 400-meter individual medley, and a silver in the 200-meter backstroke — to set a USC record for most individual event medals in a single Olympics.
Two other ex-Trojans–tracksters each won three medals: Allyson Felix of the U.S. (golds in the 400-meter relay and 1600-meter relay, and silver in the 400-meter) and Andre De Grasse of Canada (silver in the 200-meter and bronzes in the 100-meter and 400-meter relay). Felix now has won nine medals and six golds in four Olympics to become not only the Trojan career leader in total medals and gold medals but also the most decorated U.S. track and field woman Olympic medalist ever (she is tied for most medals among all track and field women internationally). She became the third U.S. woman to win at least six golds in any sport.
---
RESULTS: How Trojans did in Rio
---
One-time USC water polo standouts Kami Craig and Kaleigh Gilchrist won golds with the U.S. in Rio, helping the U.S. become the first country to repeat as gold medalist in women's water polo. It was Craig's third Olympic medal; she won a silver in 2008 and a gold in 2012. Former USC track hurdler Dalilah Muhammad of the U.S. won a gold in Rio in the 400-meter intermediate hurdles, becoming the first American woman to get gold in that event. Former USC basketball player DeMar DeRozan of the U.S. also won a gold medal in Rio, becoming the first Trojan to bring home gold in men's basketball.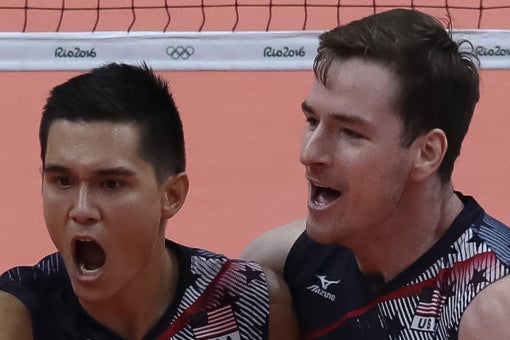 Other Trojans collecting silver in Rio were 100-meter high hurdler Nia Ali of the U.S. and swimmer Amanda Weir of the U.S. in the 400-meter freestyle relay. It was Weir's fourth career Olympic medal after getting a pair of silvers in 2004 and a bronze in 2012.
USC's other bronze medalists in Rio were sprinter Aaron Brown of Canada (400-meterm relay), tennis player Steve Johnson of the U.S. (doubles), beach volleyballer April Ross of the U.S. and American men's volleyballers Micah Christenson and Murphy Troy. Ross also won a silver in 2012.
For complete coverage of the Trojans in Rio, visit the USC Athletics Olympics website.