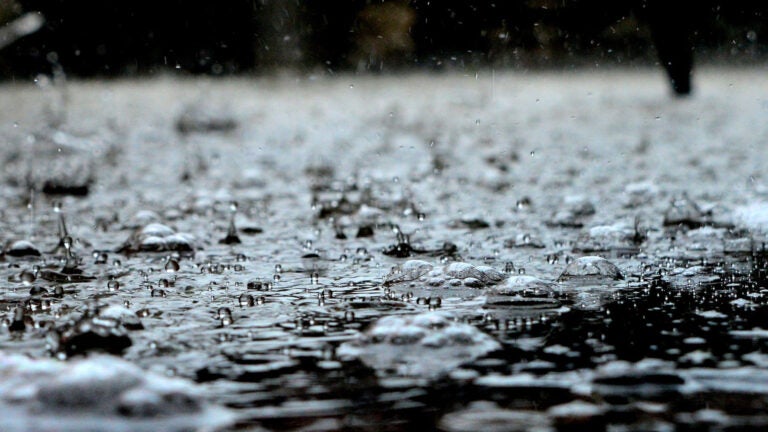 With rainwater project, USC's Engineers Without Borders seeks sustainability in Guatemala
The group teams with a nonprofit to develop a water collection system and help families beset with malnutrition
Sustainability is a global priority for Sabrina Albrecht and Josh Neutel, who developed a rainwater collection system in Guatemala.
The students are project managers for USC's Engineers Without Borders (EWB-USC). Albrecht is a sophomore majoring in industrial and systems engineering with an emphasis in computer programming; Neutrel is a junior majoring in chemical engineering with an emphasis in sustainable energy. Together, they are taking on real-world problems in one of the world's harshest regions.
EWB-USC has a five-year partnership with Common Hope, a nonprofit working with communities in Guatemala, Central America's most populous country. Common Hope helps families with child education, housing, health care and family development. The nonprofit, which began in 1986, celebrated the graduation of its 2,000th high school student in 2017.
Seventy percent of Guatemalan families deal with malnutrition, which affects half of the country's 16 million people, according to Common Hope. EWB-USC is helping to create a secure and sustainable foundation on Common Hope's campus — a space where hundreds of families raise their children.
Rainwater assessment and implementation
In all, six students traveled to Antigua in southern Guatemala earlier this year, aiming to relieve the swelling demand on Common Hope's filtration system — one set up by EWB-USC just a year ago. Maintaining and irrigating green spaces at the country's Family Development Center will increase the life of the existing filtration system most needed for consumption and hygiene.
The trip covered the first of two stages — assessment and implementation — of the rainwater collection system project in Antigua.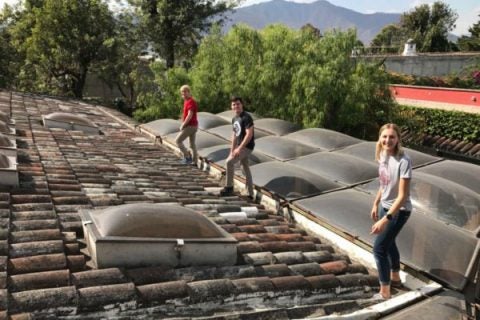 In the first stage, Albrecht and Neutel created a blueprint for the entire project, uncovering key variables like where the optimal rainwater collection locations are on Common Hope's campus and what measurements are needed to develop the most efficient collection system. Then they take their assessments to begin planning how to develop the most effective way to deliver the system.
Planning and development
Before returning to Antigua for the implementation stage later this year, the team will be knee-deep in the planning and development process. Albrecht and Neutel are keen on using their resources during the process, including the parent chapter of Engineers Without Borders and professional mentor Peter Kraut, president of South Coast Engineering Group.
Common Hope Country Director Rebecca Sanborn said that working with USC students has been a positive experience.
"They are willing to learn, stick to the project, respect the chapter's leaders and program managers and their commitment to come to Guatemala to learn more about our program and what we do … we had fun and the work got done."
Students don't need much micromanaging. Even though their resources serve as indispensable guides through the entire experience, the true learning for them comes from doing the grunt work. This involves having weekly project meetings and individually taking on assignments — in addition to their schoolwork, part-time jobs and internships. USC's Engineers Without Borders hopes to implement the rainwater collection system by the start of the next school year.