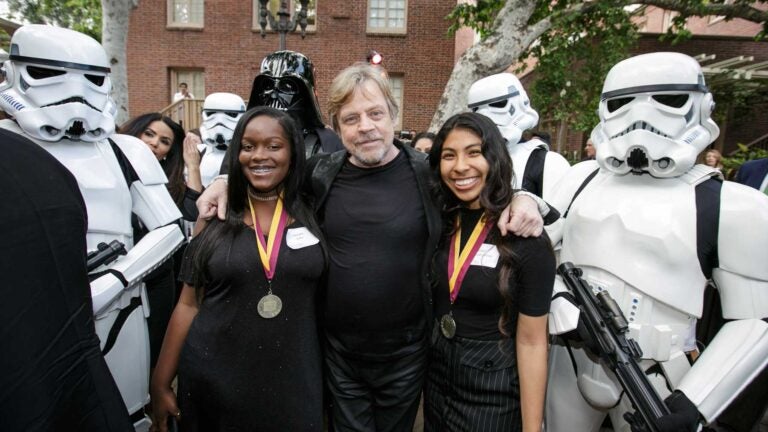 USC's groundbreaking Neighborhood Academic Initiative honors 60 newest graduates
Joining in the festivities is actor Mark Hamill, a longtime supporter of the intense college-prep program that helps students living near the USC campuses.
The teachers, students and parents who make USC's Neighborhood Academic Initiative gathered May 4 at Town and Gown to celebrate the annual NAI Gala, where 60 graduates culminated seven years of attending early-morning weekday tutoring at USC as well as daylong Saturday classes.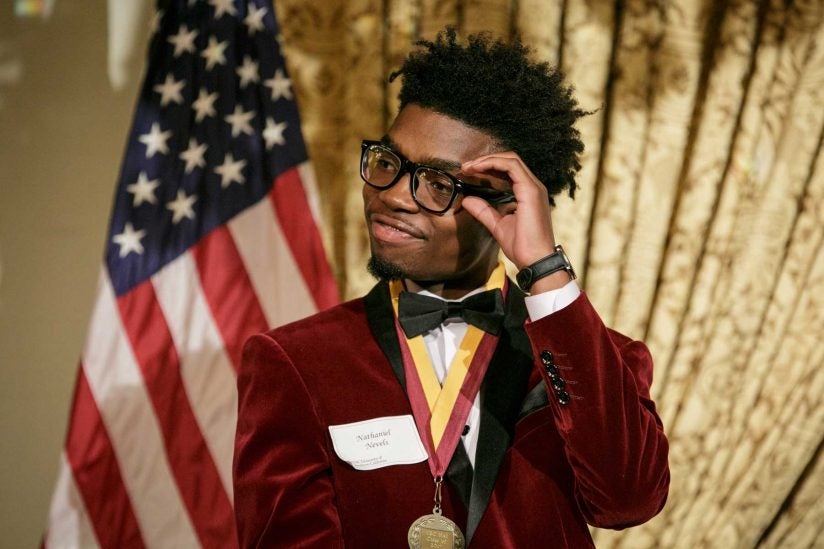 The NAI program, has graduated 990 students since 1997. Almost 400 have gone on to attend USC.
Twenty-two of this year's graduates have been admitted to attend USC in the fall on full scholarships. Other students have been accepted to institutions including New York University, Rochester Institute of Technology, Seton Hall University, UCLA and University of California, Berkeley.
"We are so proud of the families who have participated in our Neighborhood Academic Initiative," Provost Michael Quick said. "We began working with these students and their parents when higher education felt like a distant goal. Over time, it became the next step. And today, we honor and congratulate our NAI graduates who will go out and change the world. We look forward to these students' continued success in all that they undertake."
First-generation college students — the first in their families to attend college — represent the majority of program participants. Students hail from local public schools from the university's neighborhoods in east and south Los Angeles.
"Students who are the first in their families to attend college have all the skills to be successful students — before they even get here," Quick said. "They are driven, resilient and eager to learn. They are exactly the type of students who succeed in higher education."
Access to a USC education is a major priority of the provost, the first in his own family to attend college. "There's no better way to succeed in life than to have the access and the opportunity to an excellent education," he said.