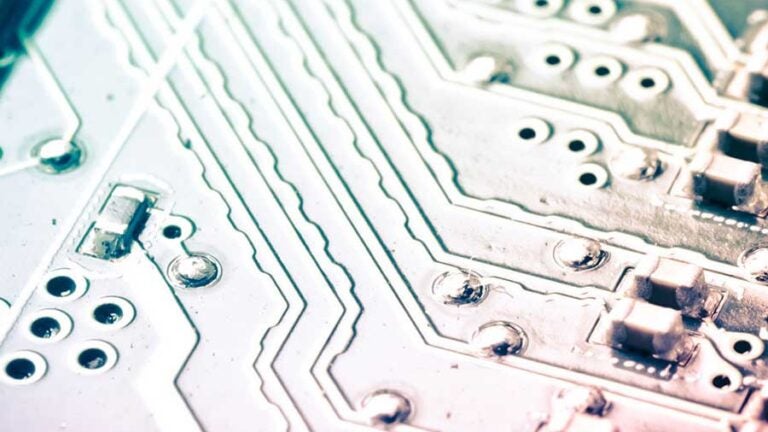 USC's Information Sciences Institute tapped to produce computing chips technology
The institute leads a team of international researchers on the $31 million project
The Information Sciences Institute at the USC Viterbi School of Engineering has been awarded a $30.9 million contract to develop technology ensuring that computing chips are manufactured with minimal defects.
The team led by Principal Investigator John Damoulakis, a senior director for advanced electronics at USC ISI, includes researchers from USC's Ming Hsieh Department of Electrical Engineering, Stanford University, Northwestern University and the Paul Scherrer Institute at the Swiss Federal Institutes of Technology.
"We are thrilled that the award will allow ISI to provide commercial, academic and government entities with reliable and economical access to electronics that are free of manufacturing defects," said Premkumar Natarajan, the executive director of ISI.
The USC team was selected, among others, because of its expert knowledge of microelectronics, microscopy and high-performance computing, as well as its ability ability to deliver research to the U.S. government that pertains to the manufacturing of reliable nano-electronics, he explained.
"Nano-imaging is technology of the future. The USC team will image features in chips that are about 5,000 times smaller than a human hair and make them visible to the human eye for analysis and experimentation," Natarajan said.
"This capability can lead to the discovery of new materials and pharmaceuticals and advance the understanding of biological structures, thus opening a new realm of research at USC."