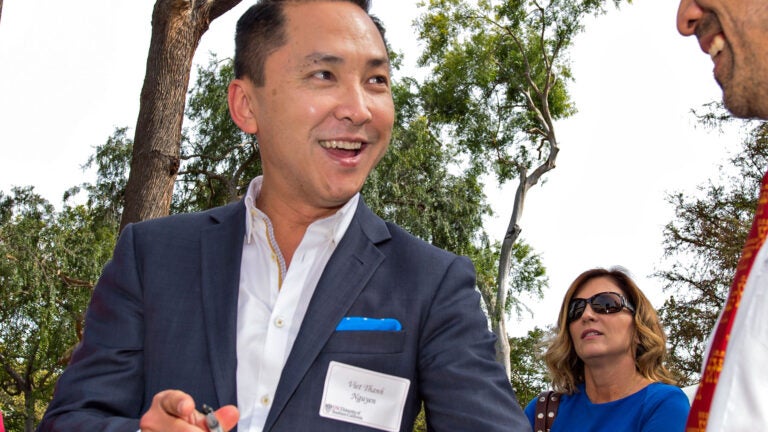 Viet Thanh Nguyen's latest work looks at how different countries remember Vietnam War
Nothing Ever Dies is a nonfiction follow-up to his Pulitzer Prize-winning novel, The Sympathizer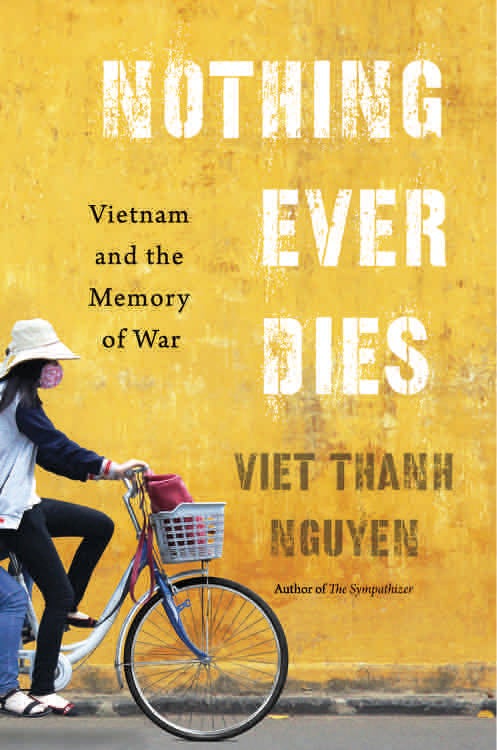 In his first novel, The Sympathizer, Viet Thanh Nguyen explored the Vietnam War through the lens of his conflicted protagonist, an American-educated spy for the Viet Cong.
Nguyen's follow-up work, Nothing Ever Dies: Vietnam and the Memory of War, takes a rather different approach: The book is a nonfiction counterpart to its Pulitzer Prize-winning predecessor, tackling the way different countries have remembered the Vietnam War.
"All wars are fought twice, the first time on the battlefield, the second time in memory," writes Nguyen, the Aerol Arnold Chair of English and professor of English and American studies and ethnicity at the USC Dornsife College of Letters, Arts and Sciences.
Nguyen said he wants readers to understand the gravity of war while remaining aware of possibilities for optimism.
"Nothing Ever Dies gives us a framework for how to think about justice, forgiveness and reconciliation that would be completely sentimental if I talked about it in The Sympathizer," Nguyen said.
The ethics of memory
Nguyen said he wanted the book to be about more than just how Americans and Vietnamese have remembered this particular war.
Memories are not simply images we experience as individuals, but are mass-produced fantasies we share with one another.

Viet Thanh Nguyen
"This history has always been a preoccupation for me since I was a child," Nguyen said. "I knew that this war had shaped my life and turned me into a refugee and brought me to the United States, so I wanted to do as comprehensive a study of our memories of this war as I could." As he argues in his book, "memories are not simply images we experience as individuals, but are mass-produced fantasies we share with one another."
The book has been acclaimed by The New Yorker, Publishers Weekly, Kirkus and The Library Journal, and Nguyen's USC Dornsife colleagues as well.
"Viet has written a deeply personal yet highly scholarly meditation on the ethics of memory, using America's war in Vietnam as the crux of these often searing questions," said David St. John, USC Dornsife University Professor of English and Comparative Literature and chair of English.
Leo Braudy, USC Dornsife University Professor and Leo S. Bing Chair in English and American Literature and professor of English, art history and history, said Nguyen's work is a wide-ranging and substantial addition to the discussion of memory — national, cultural and personal.
"Nguyen deftly weaves into his analysis his own experience, born in Vietnam but, as he says, made in America, himself the crucible within which the many forms of memory mix and try, or fail, to blend," Braudy said.
A wider audience
Nguyen said he had wanted to ensure the book had an appeal beyond academe.
"I wrote the book in a way that moved me because I believed that I wouldn't be able to move my reader unless I moved myself," he said. "I wanted to believe I could write a scholarly work that could be an emotional one as well, and I think I was able to do that."
---
The Sympathizer (Grove Press, 2015)
Nothing Ever Dies: Vietnam and the Memory of War (Harvard University Press, 2016)