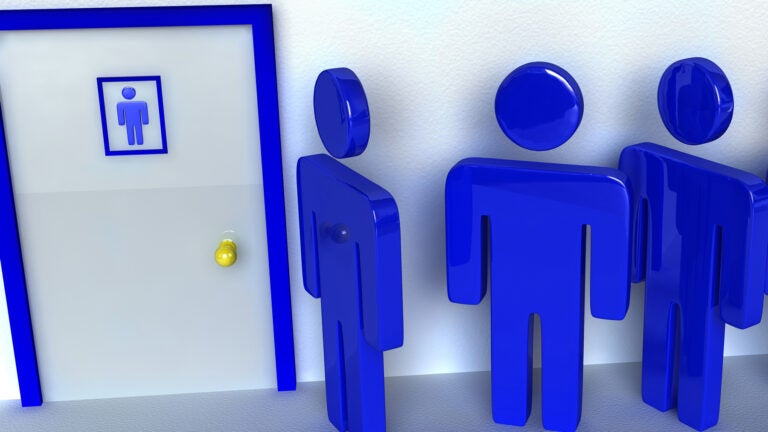 USC Viterbi researcher's work seeks to help those who really have to go
Team studies tissue regeneration, which could lead to help for millions who grapple with bladder control
Tissue regeneration gets the attention of Eun Ji Chung, a USC researcher who also studies a common and distressing problem: bladder control.
Chung, an assistant professor at the USC Viterbi School of Engineering, examines how tissue regeneration could help patients with urinary incontinence caused by the loss or weakened control of the muscle controlling the release of urine from the bladder. The problem affects millions, especially women and females who have given birth.
She hopes to provide a solution by restoring urethral tissue form and function. The goal: to develop biocompatible and bioactive hydrogels that can release growth factors and stimulate muscle repair using adipocytes, or fat stem cells, for the urethra, she said.
Muscle repair
Hydrogels are three-dimensional, polymer-based scaffolds that resemble living tissue and can absorb large amounts of water or biological fluids.
In Chung's work, the hydrogels bind and release the growth factors that can stimulate muscle repair using fat stem cells. Her hope is that the fat stem cells will differentiate into smooth muscle cells to rebuild the urethral muscle tissue and lessen or prevent incontinence.
Chung and her lab will test the therapeutic potential of the hydrogels in rats with urinary incontinence. The animal model is a key step in the overall process of developing biomaterials for clinical applications. Chung works with Larissa Rodriguez, vice chair of academics at the USC Institute of Urology, and Rong Zhang, a research assistant professor in the Department of Urology at the Keck School of Medicine of USC.
Chung received a 2016 Eli and Edythe Broad Innovation Award for her research proposal "Endogenous Mechanisms of Tissue Repair." The one-year award includes $100,000 of direct research support and a $20,000 stipend to cover services in relevant research facilities at the Eli and Edythe Broad Center for Regenerative Medicine and Stem Cell Research at USC.