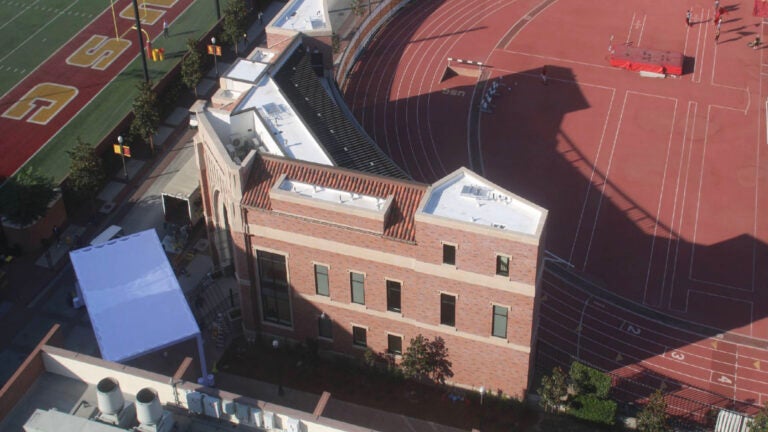 Watch the Colich Track and Field Center rise on time lapse
Officials will hold a ribbon-cutting ceremony Friday for the modern facility.
USC's track and field student-athletes shine on the international stage — and now they have a home that matches their Olympic legacy.
The Colich Track and Field Center officially opens with a ribbon-cutting ceremony today attended by luminaries from the world of athletics. You'll see the new center on the northwest corner of Loker Stadium.
Construction began in April 2020. Click the video below to see a time-lapse of the center's creation from start to finish. (Click "Time Lapses" on the video's header to start the animation.)