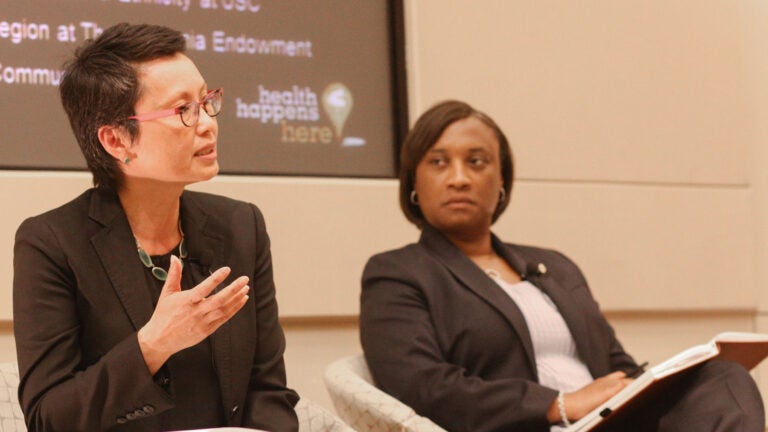 What steps must be taken to rebuild California's middle class?
USC, California Endowment team for town hall talk on the intersecting role of labor, business, education and philanthropy
Two USC programs and The California Endowment presented a town hall discussion addressing the role of business, labor, education and philanthropy in rebuilding California's middle class.
The June 8 event was developed as a partnership between California Central, a USC Villaraigosa Initiative at the USC Price School of Public Policy, and the USC Dornsife Program for Environmental and Regional Equity. It was sponsored by The California Endowment.
Former Los Angeles Mayor Antonio Villaraigosa opened the event by stating that it is unacceptable for the richest country in the world to have such a high level of poverty. He emphasized the importance of building a world-class public education system, calling it the key to making equity the bedrock for developing a new economy and creating pathways for all children and families to find success.
"We won't have a new economy if we don't start educating the kids of the working class," Villaraigosa said. "I tell people this issue of education is the civil rights issue of our time, because disproportionately it's the kids of color who aren't making it."
Setting the tone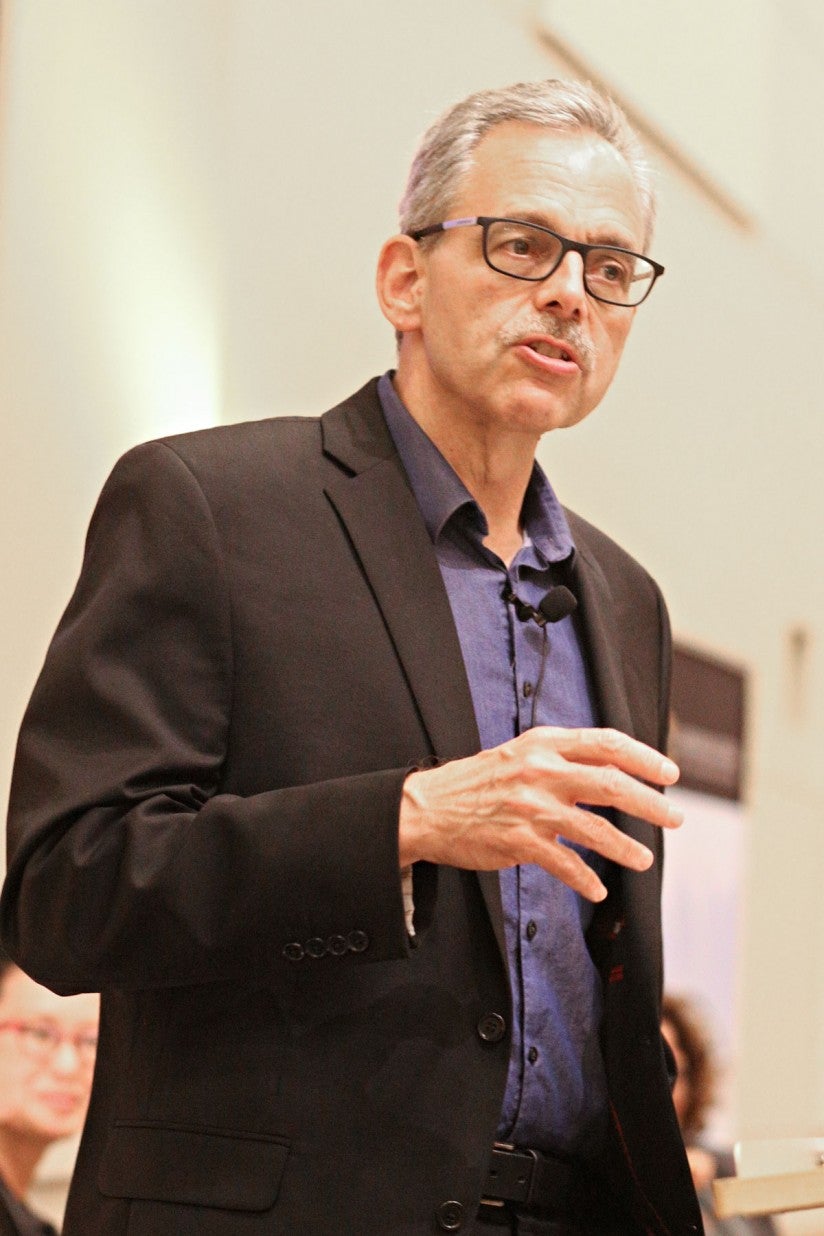 Manuel Pastor, a professor at the USC Dornsife College of Letters, Arts and Sciences, moderated a panel that featured Bill Allen of the Los Angeles County Economic Development Corp., Laphonza Butler of the United Long Term Care Workers union, Beatriz Solis of the California Endowment and Van Ton-Quinlivan, vice chancellor for workforce and economic development at California Community Colleges.
Pastor framed the conversation, explaining that, in 1969, California was in the middle of the pack compared to other states in inequality based on wages. However, California's income inequality is well above the national average and is now the fourth most unequal.
"The one bit of good news is that there's been a major shift in economic thinking that is starting to bubble up and take center stage," Pastor said.
The negative impacts of income inequality and its de facto aspects of racial segregation are becoming more widely understood as an impediment to economic growth. Addressing these problems is crucial for growing our new economy.
Pastor urged that California "drive the top, grow the middle and lift the bottom." By driving the top, he means developing sectoral strategies for broader inclusion in high growth areas, such as California's innovation economy. Middle income job growth can be achieved through expanded support of community colleges, promoting manufacturing and wider wealth building. And lifting the bottom can be done through the minimum wage increase, immigrant integration and affordable housing strategies.
Strengthening the economy
Ton-Quinlivan addressed the role California's 113 community colleges can play in filling a million jobs — in the middle income range of the state's labor market — that have gone unclaimed because people don't have the training to get them. These jobs require more than high school degrees but less than a bachelor's degree — including certificates, associate's degrees and industry-valued credentials.
It's very important that we mobilize and activate community colleges.

Van Ton-Quinlivan
"It's very important that we mobilize and activate community colleges," Ton-Quinlivan said.
Allen spoke of area stakeholders coming together last year and developing a new strategic plan — which was recently adopted by the L.A. County Board of Supervisors — urging early childhood investment, immigrant integration, housing affordability and social justice in school systems.
"There is a growing school of thought in business that an unequal economy is not a strong economy, is not likely to be a growing, sustainable economy," Allen said. "The county has a $664 billion gross domestic product, and yet we have 300 census districts in L.A. County among the highest poverty in the country."
Preparing for the future
Solis noted that foundations can provide research, money for truth-telling and support for community organizations.
"I think what we're learning is that if you don't look at structural issues, we will constantly miss the mark in terms of addressing an inclusive economy," Solis said.
From the labor perspective, Butler said unions need to do a better job of understanding the economy of the future and its role in a workforce that is currently evolving. She also noted the importance of preparing the future workforce for the jobs of the 21st century economy.
"We are not powerless in this conversation," Butler said. "We have more power than we allow ourselves to realize if we just open our mouths and dream a little bigger than the neighborhood and block that we come from."