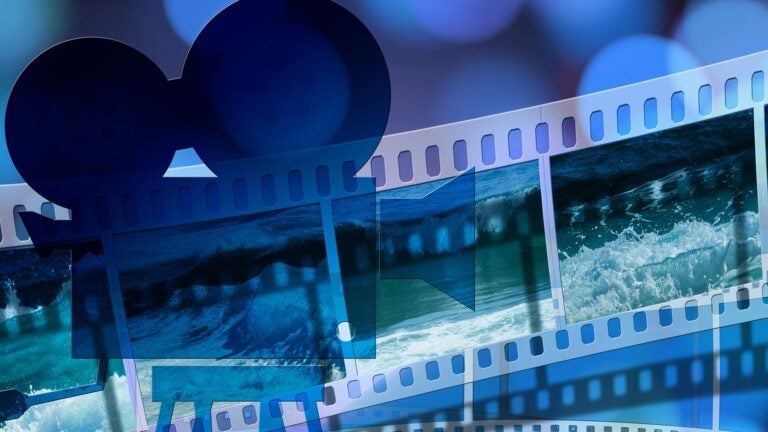 Where are the female directors and those of color?
Representation of race and gender behind the camera in top movies has not changed over 10 years and 1,000 films, USC report finds
Women and people of color rarely get a seat in the director's chair, according to research by the USC Annenberg School for Communication and Journalism.
The school's first "Inclusion Brief" was authored by Professor Stacy Smith and the Media, Diversity & Social Change Initiative (MDSC) at USC Annenberg. The comprehensive report analyzes data on the race, gender and age of motion picture directors who worked on the 1,000 top-grossing films released between 2007 and 2016.
Four percent of all directors on those films were female, a ratio of 24 males to every one female director. Only three black females, two Asian females and one Latina worked as directors on the films over the last 10 years. The majority of female directors (80 percent) worked on one top-grossing film across the time frame, including all three of the black female directors. Based on those findings, the researchers concluded that there has been no change within the film industry during the aforementioned years.
"For the last decade, female directors of color have been nearly invisible in the director's chair," said Smith, founding director of the MDSC Initiative. "The data speak loud and clear. When Hollywood thinks female director, they think 'white woman.' When only seven directing opportunities across 1,000 go to women of color, hiring practices need to change. These findings also show researchers cannot simply report on gender any longer. The experiences of white women differ dramatically from women of color."
The report also examined the number of directing opportunities for males and females between 2007 and 2016. Male directors worked on as many as 14 movies in 10 years, while the cap for women was set at four. According to the researchers, the age of female directors contributes to these disparities. Male directors work on top-grossing films throughout their adult lives — from their 20s to their 80s. Females, in contrast, work across just four decades — their 30s to their 60s.
The small percentages of female directors of top-grossing films stand in contrast to larger figures of women working on short films and independent features. The authors drew upon previous research by the MDSC Initiative showing that 28 percent of narrative short film directors worldwide are female, as are 27.3 percent of directors in the Sundance Film Festival's U.S. Dramatic Competition section across the last 10 years.
"The data reveal what I have called the fiscal cliff for female directors," Smith said. "As the prominence and prestige of directing opportunities increases, the percentage of women hired for the job decreases."
Poor prospects
Prospects for black and Asian directors are bleak. The report examines the prevalence of directors from these groups from 2007 to 2016. Across 1,000 top movies, only 5.1 percent of directors were black and 3 percent were Asian. This translates into 27 individual black directors and 17 Asian directors working on top films released since 2007 — an indication, researchers again noted, that no meaningful change occurred over time.
"Our research consistently shows that behind the camera, directing is predominantly an occupation held by white males," Smith said. "When the lens is this skewed, it offers a tilted view of society to audiences — one that lacks the perspective of women and people of color."
For black directors, opportunities to work on top-grossing fare are also limited. Black directors were most likely to direct dramas or comedies. Over three-quarters (78.6 percent) of the films featured one or two top-billed actors who were black or African-American. The findings suggest that black directors are attached to content that aligns with their racial identity, rather than their talent.
The report also included an analysis of the number of movies by female, black and Asian directors released by major film distributors in the last 10 years. For female directors, Warner Bros. released 10 movies by women over the last decade, the highest of the distributors. 20th Century Fox, Sony and Universal each released seven female-directed films. None of the companies in the report released at least one top-grossing movie per year with a female director since 2007.
The number of films by black directors released by major distributors ranged from 0 to 16 movies. At the top was Lionsgate, followed by Sony, with nine films released from 2007 to 2016. Universal led among movies with Asian directors, distributing 10 movies in the 10-year time frame.