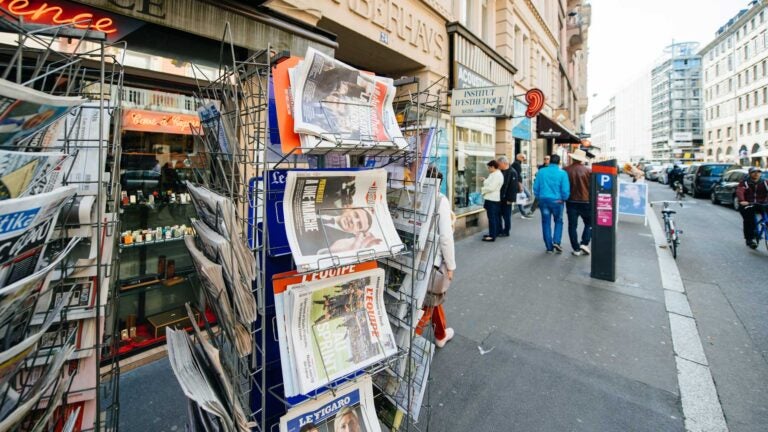 Why didn't Macron leaks carry more clout in the French presidential election?
USC researcher finds disinformation campaign was spread and consumed on social media mostly by English-speaking audiences
On the Friday before the presidential election in France, documents purported to contain unverified information that was damaging to the Emmanuel Macron campaign were leaked online, just hours before a nationwide moratorium on election coverage by the media was set to begin.
Although the discussion was tweeted nearly 350,000 times on social media, the disinformation campaign had limited effect on the voting public in France. Why?
In a new research paper "Disinformation and Social Bot Operations in the Run Up to the 2017 French Presidential Election," Emilio Ferrara found new evidence that the effort was limited in its scope and impact as the disinformation campaign itself was mostly shared by foreigners outside of France. Ferrera is a research leader and principal investigator in the Machine Intelligence and Data Science group at USC's Information Sciences Institute and assistant research professor in the Department of Computer Science at the USC Viterbi School of Engineering.
In his study, Ferrara looked at the timeline of the election and leveraged his previous experience in studying Twitter bots during elections to identify anomalies, patterns and profiles of those who shared and consumed and revived links to content that was intended to undermine the Macron campaign in favor of Marie Le Pen. The paper appears in the August edition of First Monday.
Ferrara, who has a history of distinguishing bots versus humans on social media, studied a dataset of almost 17 million posts from April 27 through May 7, 2017, France's election day. Through a combination of machine learning and other modeling techniques, Ferrara was able to discern bots from humans with over 80 percent accuracy based on the characteristics of the Twitter accounts, including the frequency of account postings and the customization of the account profile. He then developed a profile of those who engaged in sharing the leaked and possibly false information about the Macron campaign. Eighteen percent of the Macron leaks promoters were bots, according to Ferrara, compared to 15 percent of bots that were deployed in the U.S. presidential campaign.
Ferrara said that accounts engaging in sharing and promoting #MacronLeaks and the affiliated files were mostly those of foreigners which, he noted, favored "alt-right" topics. #MacronLeaks, he said, was tweeted about more often in English (177,695 tweets out of 350,000) than in French (135,397 tweets).
Ferrara hypothesized the existence of an underground market of reusable political disinformation bots.