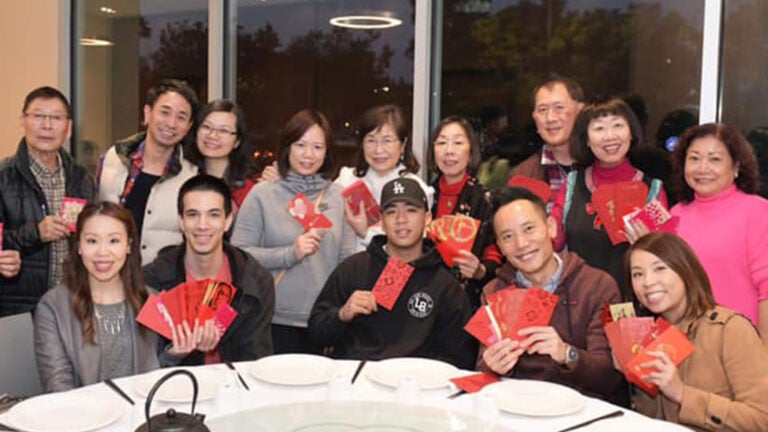 As Year of the Tiger begins, Trojans share how they celebrate Lunar New Year
USC students, faculty and staff members will be among the billions of people worldwide celebrating Lunar New Year on Feb. 1.
On Feb. 1, billions of people will be ushering in the Year of the Tiger with Lunar New Year celebrations around the world.
The holiday, which marks the first new moon of the lunar calendar, is celebrated enthusiastically in China, Indonesia, Malaysia, Philippines, Singapore, South Korea, Vietnam, and throughout Southeast Asia, and will likewise be recognized by Trojans across the globe.
Lunar New Year traditions often include the staples of family, food and fireworks, but they can also be as unique and varied as the people who observe them. Here are a few ways members of the Trojan Family celebrate, in their own words.
Michael Chow, who is studying communication at the USC Annenberg School for Communication and Journalism and cinema and media studies at the USC School of Cinematic Arts, is an international student from Singapore. He shared his favorite family tradition: "My mum will cook a claypot one pot dish filled with abalone, prawns and all sorts of delicious food!"
For Catherine Gao, program specialist for the USC Digital Repository, the new year represents "a new Zodiac sign and a fresh start," as well as an opportunity to "teach my kids about Chinese traditions." In addition to sharing food and fortune with loved ones, Gao and her family always go to a local Lunar New Year celebration – such as the Chinatown 5K or the Huntington Library festival.
Grace Yuan Gao, who earned her master's in journalism last year, says the new year is a time to return to her hometown in Mainland China and reunite with loved ones: "We eat dumplings, play firecrackers, go shopping, send as well as receive red pockets."
My grandma often puts a coin in a dumpling … My cousin and I always ate as many dumplings as we could.

Grace Yuan Gao
Her favorite family tradition? "My grandma often puts a coin in a dumpling to see who can get that one, and it is believed that the one who gets the coin would be lucky for the whole year. My cousin and I always ate as many dumplings as we could to be the lucky dog."
Qianni Huang, first-year master's student in social entrepreneurship at the USC Marshall School of Business, who was born and raised in Nanchang, Jiangxi, China:
"Every Lunar New year before I came to the U.S., my parents took me to Beijing to reunite with my grandparents. The five of us would make dumplings on New Year's Eve and watch CCTV Chinese New Year's gala until midnight. In the following days, we would attend the biggest temple fairs in Beijing and visit our relatives. We would all gain a lot of holiday weight during this time."
Susan Kamei, managing director of the Spatial Sciences Institute at the USC Dornsife College of Letters, Arts and Sciences and lecture in the USC Dornsife Department of History, is a third-generation Japanese American born and raised in Los Angeles. Her late husband was fourth-generation Chinese American: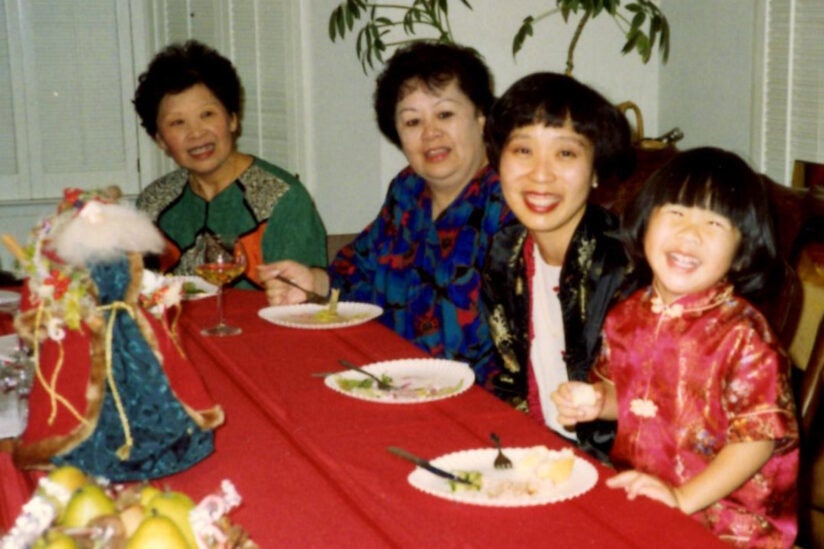 "My family celebrates both Japanese New Years on Jan. 1 and Lunar New Year when that occurs to give 'equal time' to both cultural heritages. Both are occasions we look forward to as a time to connect with family and friends. In past years, I would make a multi-course dinner with a menu of my mother-in-law's Cantonese specialty dishes. One of her recipes I make that is always a big hit with guests is her steamed chicken with cilantro, green onions, and ginger. Other family favorites are tomato beef chow fun and curry turnovers. And of course, we have to have potstickers."
Kaitlyn Lange of the USC Race and Equity Center identifies as white, native Hawaiian and Chinese:
"It means celebrating my culture with my family, neighbors, and community. It also means an opportunity to celebrate the good fortune the previous year brought and make way for the blessings to come in the next year. And of course, it means having some of the best food! We share gifts with our neighbors of food, treats, or plants. We then come together as a family and eat dumplings, noodles, and all the good eats. At dinner we will reflect on the good luck we were brought in the previous year. If anyone is entering their zodiac year, we then figure out how best they can avoid their bad luck, but it is usually in a funny way. I also live in a majority Asian community, so we also attend local street festivals and celebrations that the cities put on.
"I think the combination of Native Hawaiian and Chinese culture brings some interesting traditions and crossover. A lot of people don't know the connections between their foods and how that came to be in Hawaii. Char siu bao exists in Hawaii as manapua in Hawaii, for example. It means some of our celebrations also include lau lau (porked cooked wrapped in taro leaves), poi (pounded taro), along with the Chinese traditional items."
Larry Li, sophomore majoring in math, physics and computer science, identifies with Chinese culture:
"Traditionally, I celebrate the holiday with my family, and we would gather together to have dinner together. My family and I would stay up all night to set off fireworks and watch the Spring Festival Gala, where Chinese celebrities gather together to put on a show to celebrate the holiday. My favorite tradition is writing the Spring Festival couplets (Chunlian) for my relatives to represent my best wishes for their new year."
Tina M. Nguyen, assistant director in the USC Marshall Office of Undergraduate Advising and Student Affairs, celebrates as a Vietnamese American:
"Lunar New Year is my favorite holiday because it is a beautiful reminder of my roots, identity, and culture, while also ringing in a new year. We celebrate by coming together with family and loved ones to feast over lots of delicious foods, especially fried banh tet with some dua mon (pickled veggies). My favorite tradition is going to temple with my mom on the eve of Lunar New Year to ring in the upcoming year."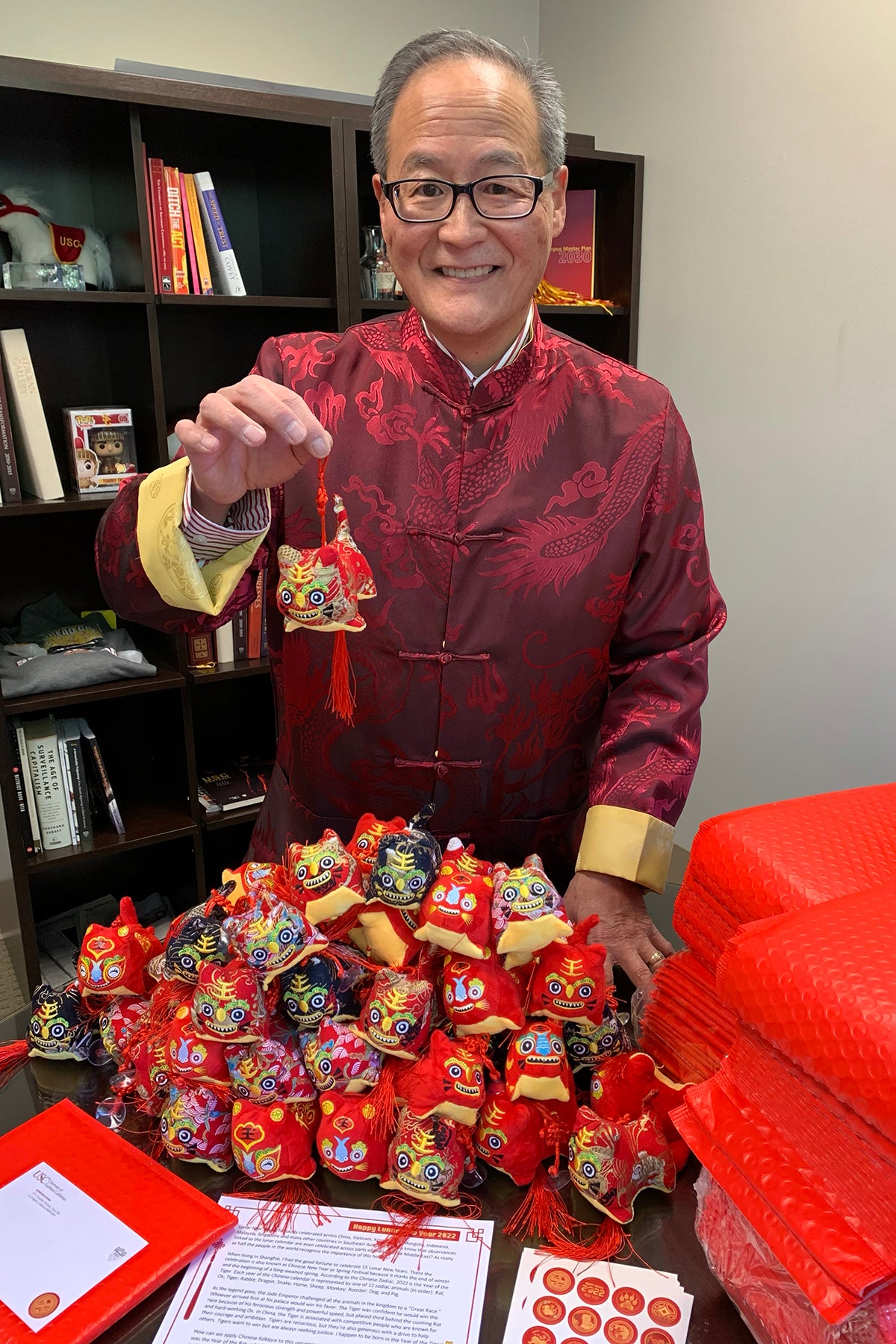 Glenn Osaki, senior adviser to the president for international communications and marketing, shared his holiday traditions:
"Growing up in a Japanese American household, I didn't celebrate Lunar New Year. But when I moved to Shanghai in 2005 that all changed! Our family quickly embraced the holiday by making Chinese dumplings, giving hong bao (red envelopes with money), lighting fireworks, and decorating with traditional Chinese elements.
"I have made it my own tradition to educate friends and colleagues in the West about the significance of Lunar New Year for so many people across Asia.
"This year at USC, I sent out a Lunar New Year greeting letter explaining the traditions of the holiday and outlook for the year ahead. I included a small Chinese animal mascot to signify the Year of the Tiger, which is also the Chinese zodiac animal for my birth year. I will continue this tradition each year!"
Ashley Uyeshiro Simon, associate professor of clinical occupational therapy with the USC Mrs. T.H. Chan Division of Occupational Science and Occupational Therapy, is half Chinese and half Japanese and was born in Honolulu:
"We celebrate by eating Jai [a vegetarian dish], good luck beans, and hanging the red banners over my door for good luck. My favorite traditions are the Chinese lion dances, although my kids are scared of them in-person, so we just watch videos at the moment."
Jeff Siu, programmer at USC Dornsife Bridge Institute, was born in Hong Kong, has been in the U.S more than half his life and considers himself Chinese American:
"Lunar New Year is It is an important day of family union and a symbol of a fresh start (of that year). Usually, my family cooks new year dishes together. My favorite tradition is giving or receiving red envelopes with money inside, a way to share wealth and luck with family and friends."
Yao Sun, junior majoring in fine arts at the USC Roski School of Art and Design, who was born in Shenyang, China, and identifies as Chinese American:
"Traditionally during Lunar New Year, my family and I gather together to make dumplings and feast on my dad's best dishes. Sometimes, we would watch some Chun Wan — New Year gala — shows and call our relatives residing in China to wish them a Happy New Year. A unique tradition my family practices is to leave some leftover fish from the dinner before New Year's. In Chinese, the word for fish and the word for extra/leftover sounds the same. This signifies there will be many additional leftovers in the coming year, whether it is money or food."
Walt Wang, international communications manager with USC University Communications, identifies as Chinese:
"Lunar New Year is the most important festival of the year. It always means family reunion and great food. For me personally as an immigrant living in the U.S., it is a reminder of our family tradition and cultural heritage. We traditionally celebrate by making dumplings, setting off firecrackers, and for my wife's family, playing Mahjong or poker in the New Year Eve. One tradition is very common among all families that celebrate Lunar New Year but this is truly my favorite: red packet hong bao!"
Tim Wong, who earned his DDS in 2018 and is a preclinical faculty member at the Herman Ostrow School of Dentistry of USC, was born in Southeast Asia and identifies with Chinese culture. His favorite tradition for the holiday:
"We place a red envelope under one's pillow and wait until the 5th or 6th days of Lunar New Year to open them."
Wei-Cheng Wu, computer science doctoral student in the USC Viterbi School of Engineering, was born and raised in Taiwan:
"For me gathering with family is the only thing about the holiday. All family members will travel back home no matter how far it will be. We eat and hangout with these people who we probably one meeting this time in a year. We also worship our ancestors to show respect and appreciation. I think the part of worshipping my ancestors is my favorite tradition. It reminds me of who I am and where I am from no matter what I have become. I am also the one who usually helps my grandparents preparing the offerings. I can really feel like how they value this tradition and knowing that it is my duty to pass it down."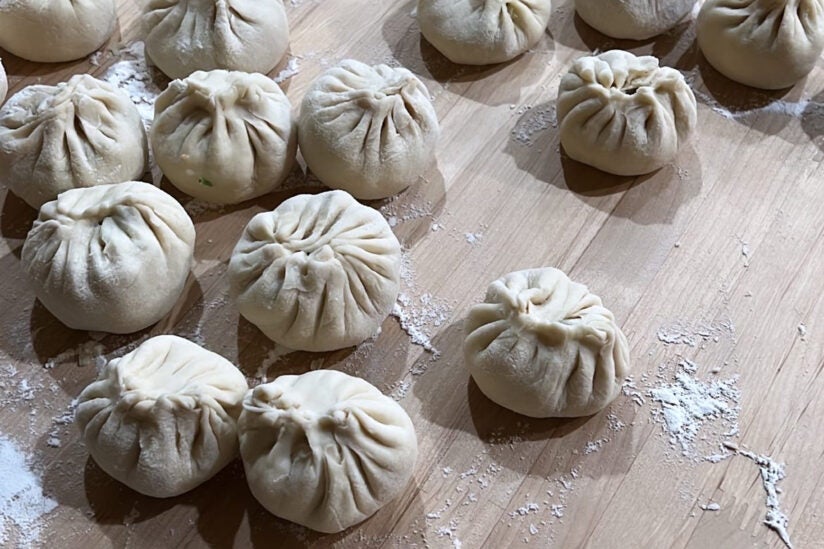 L.A.-born Chinese American Jasmine Yu, academic program specialist for the USC Dornsife PhD Academy, shared her familiy's traditions:
"Growing up, Lunar New Year involved a lot of food preparation, sharing a meal, playing mahjong, and receiving red envelopes. Now that I'm older, I've become the one to give red envelopes to my young nieces and nephews instead of receiving them (but I'll still hold all of them up and take a photo with it haha)."
"My family loves mahjong, so we will play that after dinner for about 5-8 hours. (I guess we really love our mahjong!) We also make baozi that will last us the rest of the month."
Tim Yuge, broadcast equipment room manager at USC Annenberg and third generation Japanese American, says the holiday has great significance for his family:
"After WWII, Japan switched to the western calendar of New Year's Celebration, however we still follow the Asian zodiac calendar. 2022 is special to me as the Year of the Tiger — To-ra in Japanese — is one of the strongest of the animals and it is the birth year sign of my mother and father, 1914. Ending one year and moving to the next is also a special time as my parents were married on Dec. 30, 1941, just after Pearl Harbor, and only a few months later their lives completely changed. On a side note, I named my dog after the Tiger, his name is Tora, but he seems to act more feline than a dog.
"Japanese celebrate the week of Jan. 1, and we eat specially prepared food that carries a lot of meaning to one's health and a long happy life. Toshikoshi-soba (Buckwheat noodles) and ozoni soup with mochi (rice cakes) are definitely required for our household. Of course, a cup of sake is a welcome drink for me. Decorating kagami-mochi [rice cakes] in the house is symbolic."