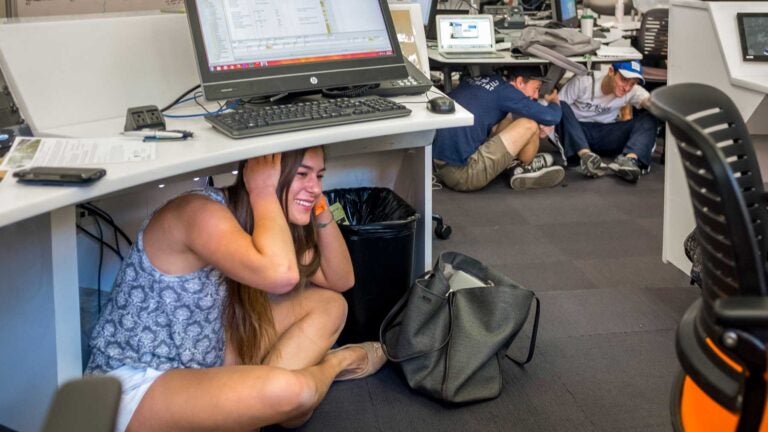 You didn't feel that earthquake? Good, because it was just a drill
USC students, faculty and staff are among the 10 million Californians who took part in the Great ShakeOut
If you didn't know Thursday was the Great ShakeOut earthquake drill, you might have been taken aback by the sight of USC students, faculty and staff hiding under desks and tables at precisely 10:20 a.m.
But this is earthquake country, so the university takes part in the event each October. It's a time to drop, cover and hold on, and also think about preparedness (you still don't have an earthquake kit at home, do you?).
The ShakeOut was founded at the Southern California Earthquake Center, based at USC. The event has gone global since its start in 2008 as a Southern California event. This year more than 10 million people in the U.S. and more than 54 million worldwide are registered to participate.