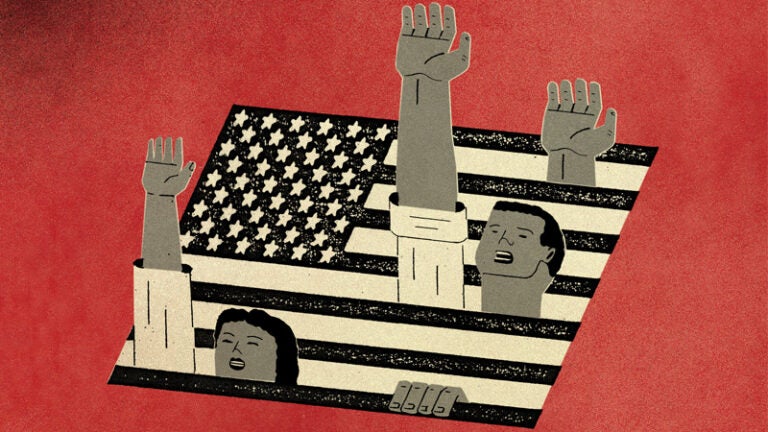 Can Policy Reforms Get Young Voters and People of Color to the Polls?
Same-day voter registration and safe in-person voting options during COVID-19 are among the promising solutions, USC's Mindy Romero says.
The right to vote lies at the heart of the American political system. And yet, election after election, large swaths of eligible voters — especially young people and communities of color — sit on the sidelines, with potential consequences.
"Having a limited electorate is a huge detriment to the function of our democracy," says Mindy Romero, a research assistant professor at the USC Price School of Public Policy who studies civic engagement and voter behavior. "Policymakers need to be listening to … a full slate of opinions."
Having a limited electorate is a huge detriment to the function of our democracy.

Mindy Romero
In 2010, the political sociologist founded the nonpartisan California Civic Engagement Project in Sacramento to investigate why some communities — particularly 18- to 24-year-olds and people of color — stay away from the ballot box.
One factor, she says, is a lack of outreach and mobilization efforts directed at these groups. According to Romero, campaigns led by candidates take the lead in engaging voters. But their efforts, like campaign stops, election flyers and door-to-door canvassing, often heavily target some specific communities while ignoring others. That's because candidates tend to concentrate their resources on those most likely to vote for them.
"Young people are not in that likely voter model," Romero says. It also doesn't typically include minorities like Latinos and Asian Americans — groups historically underrepresented at the polls.
Romero says that decades of marginalization have left a lasting mark on youth and minorities, who often struggle to see how voting makes a difference for the issues they care about. These groups also tend to be what Romero calls "information low" when it comes to voting: inadequately informed about the nuts and bolts of registering, finding information on issues and knowing when to cast votes.
Young Voters and Minorities Could Benefit from More Voting Options
New reforms could make voting more accessible. Starting this year, California's polling sites offer same-day voter registration, and the 2016 Voter's Choice Act lets residents in 15 counties cast ballots 10 days before election day. A study co-authored by Romero found that 2018 midterm election turnout increased by 3 percentage points in the counties that expanded voting options under the act. There was a larger increase among young people, and a more modest increase among Latinos, she says.
Our research shows that there are a lot of barriers to voting by mail.

Mindy Romero
But will the coronavirus pandemic derail democratic reform? Some have suggested switching entirely to voting by mail for the general election to encourage social distancing. But Romero worries that many potential voters would be pushed even farther away from the ballot box.
"Our research shows that there are a lot of barriers to voting by mail. Some voters find it confusing or intimidating," she says. "And in California, Latinos and young voters still vote in person at higher rates than other groups."
Romero believes that fears about COVID-19 will motivate many to vote from their homes, but offering safe, in-person sites is essential to the democratic process. "We don't know if most states can even pull off an all-mail election," she says. "Having an election that is 100% by mail will likely leave many voters behind."