A new frontier: Why USC is investing $1 billion into advancing computing research
The USC Frontiers of Computing initiative will create the new USC School of Advanced Computing and a new campus in Silicon Beach to apply high-tech solutions to the world's biggest challenges.
It all started with the fury of Richard Nixon. In 1972, the president was still angry about the Pentagon Papers — the secret history of the Vietnam War, published the previous year by The New York Times and the Washington Post.
Nixon found a culprit in the RAND Corporation; the Santa Monica-based think tank's employee Daniel Ellsberg had leaked the top-secret documents.
Says Bob Balzer, an early USC computer scientist: "Nixon cut RAND's budget in half." Among the refugees was Keith Uncapher, leader of RAND's fledgling computer science division. He and Balzer started looking for a new home. The Defense Advanced Research Projects Agency (DARPA) had already promised funding if they would create and lead a center to design, develop and run the early internet.
Uncapher initially approached UCLA, which told him it would need 15 months to decide. He quickly pivoted to USC, whose trustees approved the concept just five days later. The USC Information Sciences Institute, or ISI, was born.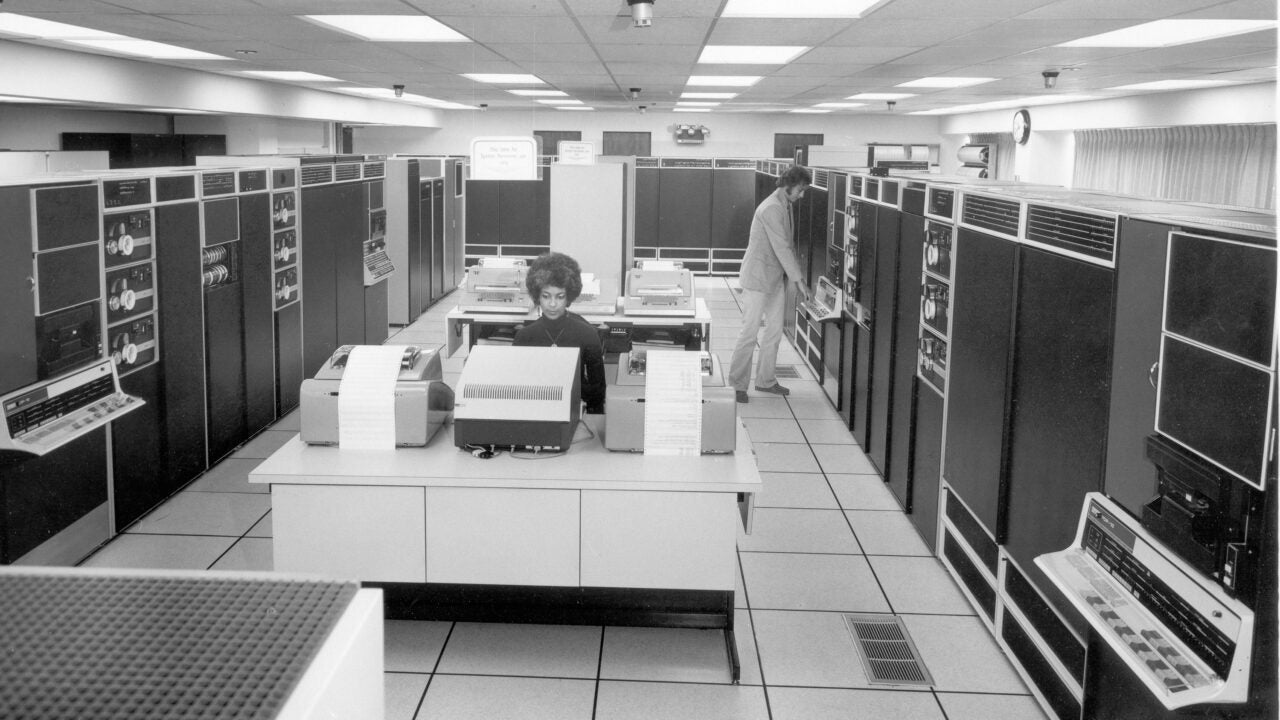 In the decades since, ISI has revolutionized computing worldwide. ISI's vital role in developing and managing the internet, originally known as the ARPANET, helped usher in human history's most incredible explosion of information. That's why The Economist once dubbed USC's Jonathan Postel and ARPANET originator the "god of the Internet."
In the following years, USC computer scientists invented the .com naming system via the Domain Name System (DNS), the text-to-numerical-IP-address system essential to internet functionality. ISI scientists also developed the Voice over Internet Protocol, or VoIP — Zoom, anyone? — and launched the first operational quantum computer of any university worldwide. USC engineers and computer scientists helped develop Google Translate and Oculus Rift and pioneered the use of virtual humans in films such as Avatar.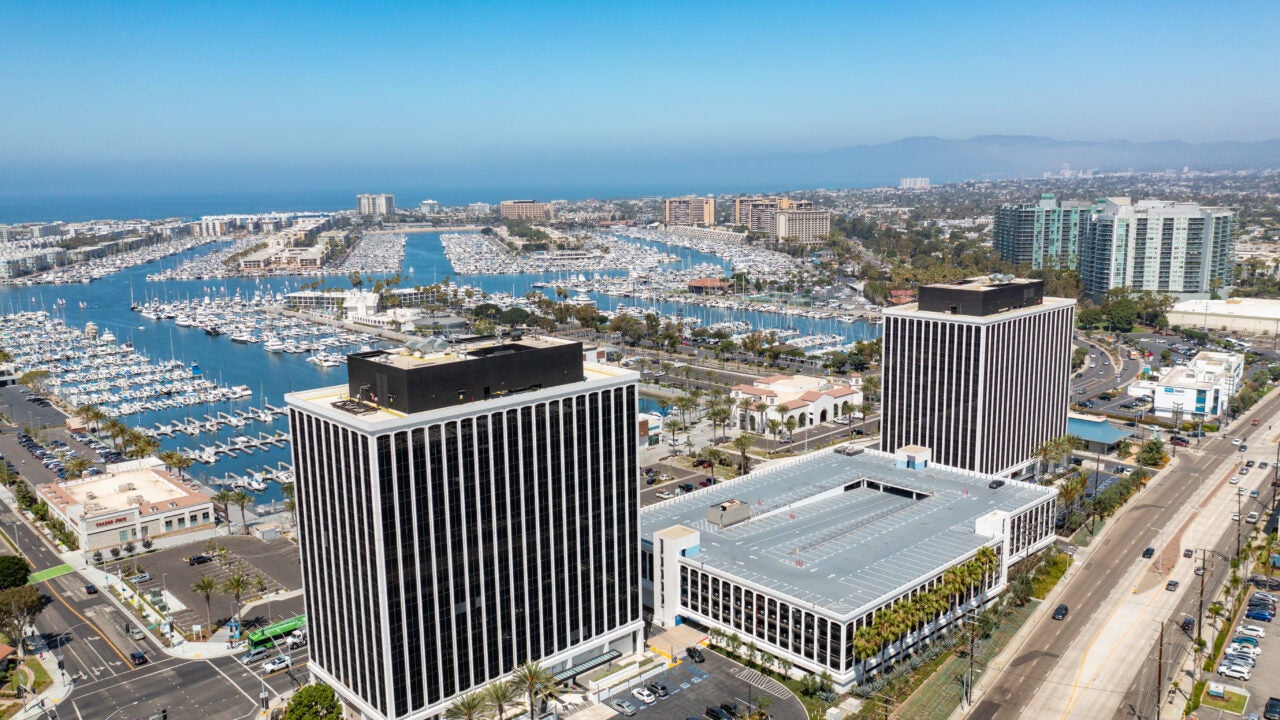 Building on this 50-year legacy of innovation in advanced computing, the university has launched the USC Frontiers of Computing initiative, a $1 billion-plus investment to consolidate USC's leadership role in advanced computing research in artificial intelligence, machine learning and data science with ethics at its core.
In addition to the formation of a new School of Advanced Computing, USC will expand its footprint in West Los Angeles with a Silicon Beach Campus along with new academic departments and a comprehensive curriculum emphasizing AI, data sciences, ethics and engineering.
The initiative is one of USC President Carol L. Folt's "moonshots" and a major effort to prioritize university excellence in advanced computing.
The $260 million initial investment to launch Frontiers of Computing, which includes the hiring of 30 new faculty in priority areas by 2025 and 60 by 2030, was made possible by the Lord Foundation of California. USC's Department of Computer Science has been renamed the Thomas Lord Department of Computer Science.
"Rarely does a president get the chance to envision the use of a gift like this," Folt says. "Our timing is just right. With the rise of AI, every student — indeed, every profession — must develop and strengthen their computational skills. Our Frontiers of Computing initiative answers that need and positions USC graduates and faculty to be leaders in fields touching every aspect of society."
USC Frontiers of Computing also calls for the infusion of AI into all of USC's professional schools — 23 in total, including the new School of Advanced Computing — to spark creativity, collaboration and transformation. The move will generate research into potential cures or improved treatments for Alzheimer's disease and cancer, better materials for solar power, and even new ways of creating art, architecture and newspaper articles.
"I knew we had a chance to change the game," Folt says. "To get it right, we must be both bold and wise; strategic and flexible; and invest now so that we can grow in the future. I'm confident that's what we've done, and I believe we'll be talking about this day, this launch, this initiative, for decades to come."
The world needs engineers and computer scientists to solve the grand challenges we face.

— Yannis C. Yortsos, dean of the USC Viterbi School of Engineering
Computing Innovation for Social Good
The USC Frontiers of Computing will leverage the university's sizable cadre of AI, machine learning and data science, quantum, ethics and policy experts to find solutions to formerly intractable challenges, says Ishwar K. Puri, USC senior vice president of research and innovation. It will drive fundamental computing advances to enable the convergence and integration of USC's computing strengths across the university for the benefit of all, he adds. This dovetails with the work at the USC Michelson Center for Convergent Bioscience, where engineers, scientists and doctors tackle the most pressing issues in healthcare.
"The world needs engineers and computer scientists to solve the grand challenges we face," said Yannis C. Yortsos, dean of the USC Viterbi School of Engineering, which will oversee the new School of Advanced Computing. "The new school will tackle this goal by developing reimagined engineering curricula, that also emphasize the ethics of technology, in our fast-changing world."
"I am particularly excited about the prospect of expanding upon USC's long history of leadership in quantum computing," says Amber Miller, dean of the USC Dornsife College of Letters, Arts & Sciences, which oversees quantum information science. "The potential is tremendous not only for great progress in applications such as cryptography and seismic simulations, but also for foundational breakthroughs in research areas like black holes, computational biology and quantum materials."
USC's computing leadership is well established: The university ranks in the top five nationally for federal funding in computer science research, according to the National Science Foundation (NSF).
That leadership extends to the ethical application of computing tools, such as AI, Puri notes. In 2016, the university launched the Center for Artificial Intelligence in Society, or CAIS, one of the first centers on AI for social good and the only academic center that is equal parts engineering and social work.
CAIS researchers have thwarted poachers in the illicit animal trade by creating data-rich models to identify major trafficking routes and studied AI-driven methods to increase early interventions for military personnel at risk of suicide. It has also partnered with the Los Angeles Department of Water and Power. CAIS finds areas with the highest probability of earthquake damage and suggests upgrading city water pipes in places that most need water access after a major temblor, such as fire stations and hospitals.
Reinforcing its commitment to human-centric AI, USC launched the Center for Generative AI and Society in spring 2023. The center will seed research, convene experts and expand the university's national leadership in computing with a special focus on the ethical use and innovation of generative AI in areas such as the arts and education.
"With this liftoff, USC is signaling our excitement, our innovative spirit and our capacity to be leaders in the revolution in advanced computing," Folt says. "We're uniquely positioned to understand and influence how this emerging technology is changing the ways we live, work and play. Our schools are long-standing leaders in fields like the creative arts, media, health, medicine, education, engineering and business. Working across disciplines, USC also will vigorously explore the intersection of ethics and the use and evolution of generative AI in every field."
USC's commitment also extends to corporate collaboration. "The university recently partnered with Amazon to establish the USC + Amazon Center on Secure and Trusted Machine Learning, with the goal of supporting fundamental research and the development of new approaches to machine learning privacy, security and trustworthiness," Puri says.
The center's research, led by Professor Salman Avestimehr, includes protecting patient data, removing human bias from AI and making the technology more accountable.
Additional examples of USC researchers incorporating AI and machine learning to solve complex challenges include:
Paul Thompson, associate director of the USC Mark and Mary Stevens Neuroimaging and Informatics Institute, is developing state-of-the-art AI methods to sift through massive databases of Alzheimer's disease patients to improve precision diagnostics and treatments.
Wael Abd-Almageed, an ISI computer vision, facial recognition and biometrics expert, has developed a deepfake detection system that is recognized as an industry benchmark and widely used to identify misinformation and stem its spread online.
Massoud Pedram, an expert in green computing, recently received the coveted NSF Expeditions Award to revolutionize computing devices with 100 times the energy efficiency or 10 times the processing speed.
"Frontiers of Computing is a tremendous opportunity to apply new computing tools to accelerate and expand the impact of scientific discovery," Puri says. "It is not only the ability to solve problems that sets this apart but the speed with which it can be done. That's paramount because such problems as climate change jeopardize our planet, and we must begin to address this now to ensure a continuing and, we hope, improving quality of life."
A Hub for Turbocharged Innovation
Los Angeles is home to one of the most dynamic tech ecosystems in the United States. It has one of the most diverse, innovative and creative populations found anywhere, positioning Southern California to become a turbocharged innovation incubator, Folt notes. By fostering partnerships with local companies, business-builders, schools and alumni, the USC Frontiers of Computing initiative promises to catalyze and accelerate that process.
With the rise of AI, every student — indeed, every profession — must develop and strengthen their computational skills. Our Frontiers of Computing initiative answers that need and positions USC graduates and faculty to be leaders in fields touching every aspect of society.

— USC President Carol L. Folt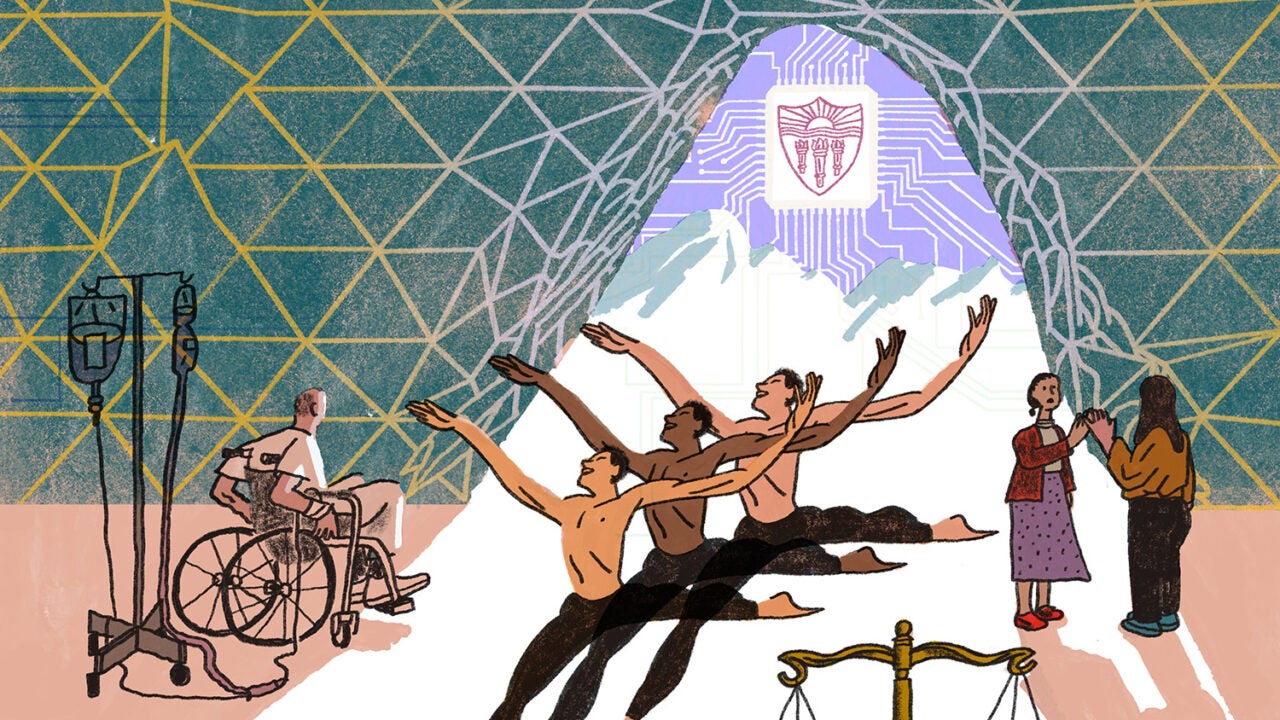 "The powerful, comprehensive approach we're taking is another example of USC setting the course and the pace, and watching as others follow," Folt says.
USC's new Silicon Beach Campus, the first in Southern California since the launch of the Health Sciences Campus (HSC) in 1952, places the university at the heart of a fast-growing entrepreneurial region. Anchored by its two research powerhouses — ISI and the USC Institute for Creative Technologies (ICT) — Silicon Beach will be a new hub for applied research and innovation. It will firmly connect USC with the Westside tech corridor that includes campuses for Google, Amazon, SpaceX and other leading tech firms.
The NSF has already tapped USC to lead the startup ecosystem for the Western United States. In 2021, the USC Viterbi School of Engineering received a $15 million award to launch the NSF I-Corps Hub: West Region, one of only five nationally. The recently inaugurated hub — in partnership with UCLA, the University of Colorado and five affiliate institutions, including the California Institute of Technology — will accelerate tech commercialization, moving breakthrough discoveries from the lab to the marketplace.
The business opportunities and societal impact of the ever-more-rapid computing revolution are immense, and USC is at the forefront of both.

— Geoff Garrett, dean of USC Marshall School of Business
In the process, USC and its collaborators in Silicon Beach will stimulate a culture of invention to spark job creation, economic growth and the development of deep-tech products and services that will improve people's lives, Folt says.
USC has an enviable record of business creation. Second Spectrum, co-founded by two former USC professors, is the dominant sports analytics company for the National Basketball Association and soccer's English Premier League. Relativity Space, which designs and builds rockets such as Terran 1 — the world's first entirely 3D printed rocket — was co-founded by USC Viterbi alumni Jordan Noone and Tim Ellis; some finance experts have valued it at more than $4.2 billion. Moving Analytics, which has developed the nation's top virtual cardiac rehabilitation program, was co-founded by USC alumnus and postdoctoral researcher Harsh Vathsangam and his PhD adviser, Gaurav Sukhatme, the Fletcher Jones Foundation Endowed Chair in Computer Science and executive vice dean of engineering.
"The business opportunities and societal impact of the ever-more-rapid computing revolution are immense, and USC is at the forefront of both," says Geoff Garrett, dean of USC Marshall School of Business. "With an entire academic department dedicated to data science, and with technically skilled faculty placed throughout all our business programs, we are well-placed not only to focus on the cutting-edge business applications of technologies like AI and blockchain, but also to understand and shape their consequences for society."
Bill Dally, the chief science officer at Nvidia, a key innovator of computer graphics and AI technology, says he believes the USC Frontiers of Computing will have far-reaching benefits. "If you have a really strong university, industry springs up around it, as the alumni and professors start little companies to take research results and commercialize them," he says. "An effort of this magnitude in Southern California can't help but spur a computing industry resurgence in the greater Los Angeles area. And [Frontiers of Computing] is going to be part of keeping us ahead of many of our international competitors in computing."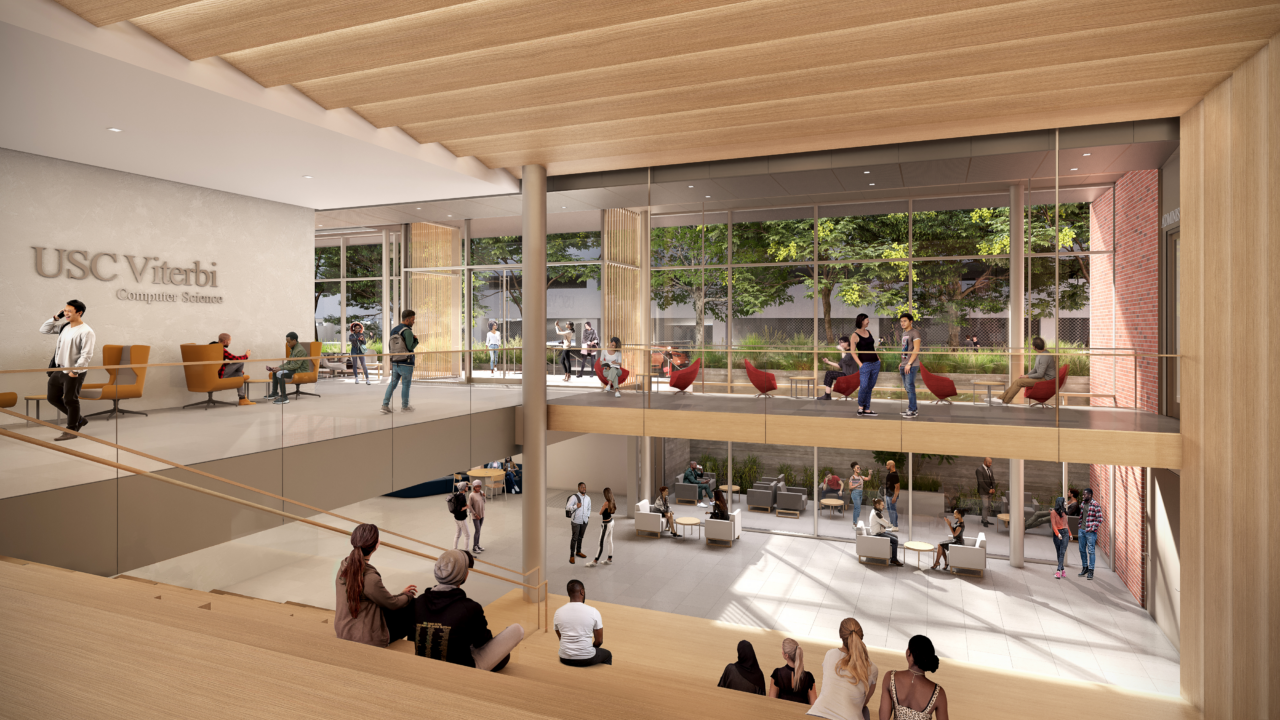 Developing the Next Generation of Tech Talent
Alongside the changes in physical infrastructure and talent, advanced computing concepts will be embedded in the undergraduate curriculum across the university, strengthening interdisciplinarity and the dual degree options in data science and AI for non-engineering students. An early example of this synthesis is a new bachelor's degree in business analytics jointly offered by USC Viterbi and the USC Marshall School of Business.
The increased availability and enhanced quality of computing classes, programs and degrees will touch the lives of all USC students, from art majors to computer scientists, USC Viterbi Dean Yannis C. Yortsos says.
This reimagining of technical education and digital talent development also underscores the university's commitment to diversity and inclusion. This fall, about 30% of USC's incoming undergraduate class came from historically underrepresented groups. Half of USC Viterbi's and USC Marshall's incoming undergraduates are women. To further address equity and inclusion, Frontiers envisions new tech partnerships to increase internships and scholarships for students from groups underrepresented in tech.
"We are developing talent pipelines to ensure USC develops tech workers who reflect the diversity we see here in L.A.," Yortsos says. "This model is an approach we hope to see adopted elsewhere in higher education and the tech industry."
Added Marian Croak, '82, Google's vice president of engineering and head of the tech giant's responsible AI team: "Frontiers of Computing will not only lead to breakthrough advances in science and technology but will also expand this critical field to attract more underrepresented talent."
The USC Frontiers of Computing comes at a pivotal moment: The fast-changing pace of technology requires more and better-educated workers. A report by the consulting firm Korn Ferry finds that by 2030, more than 85 million jobs worldwide could go unfilled due to a lack of skilled labor. The United States alone stands to lose an estimated $162 billion in tech sales if the predicted shortage of 6 million high-tech and other workers comes to pass.
As the No. 1 U.S. research university in overall computer science degrees conferred, USC expects to graduate more than 28,000 USC students with computing-related proficiency across different disciplines and degrees in the next decade. Industry leaders know that the USC Frontiers of Computing initiative will further position USC as the leading source of tech talent on the West Coast.
"Having USC pursue a program like this is going to create a lot of talent," Nvidia's Dally says. "And hopefully we can hire a bunch of them."