Controversy brings opportunity: USC experts navigate tough questions about AI
New center and initiative position the university as a leading institution on artificial intelligence policy discussions, best practices and ethical decision-making.
As debate simmers about the use and potential regulation of artificial intelligence, insights from USC computing experts are steering the conversation to focus on the ethical ramifications and opportunities afforded by this evolving tool.
Since USC President Carol L. Folt announced the Frontiers of Computing campaign in early May — and the USC Center for Generative AI and Society earlier in the year — the faculty and leadership guiding these efforts have received multimillion-dollar grants to continue their investigations into the ethics and utility of AI and participated in numerous high-level panel discussions with industry and academic leaders.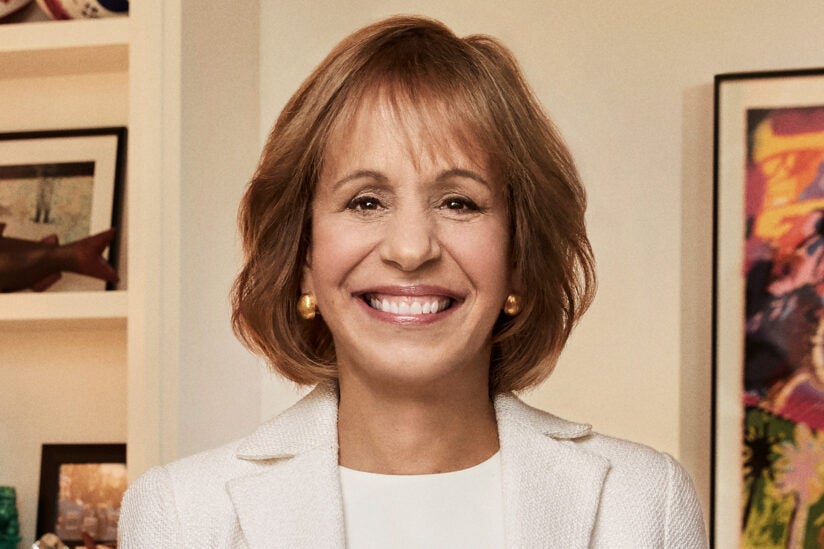 "What's distinct about USC Frontiers of Computing is that it embeds in all 22 professional schools. So it's not just computational science; it's arts, it's cinema, it's psychology, it's law — it's comprehensive," Folt said. Higher education "is moving faster and we need more flexibility, so if we're going to train the workforce that is not only going to fuel today but create the next workforce, the next jobs and the next companies, we need to be training them for that world."
Ishwar K. Puri, senior vice president of research and innovation, said the university's vision for both initiatives will sharpen as it ramps up the USC Frontiers of Computing initiative, which integrates computing across all disciplines to ensure students graduate from USC with a deeper understanding of computing, responsible use and its implications.
"Frontiers of Computing is a momentous initiative, which we built on the leading role our experts play in advanced computing and artificial intelligence," said Puri, who participated in a panel discussion on AI and research ethics hosted by The Chronicle of Higher Education in April.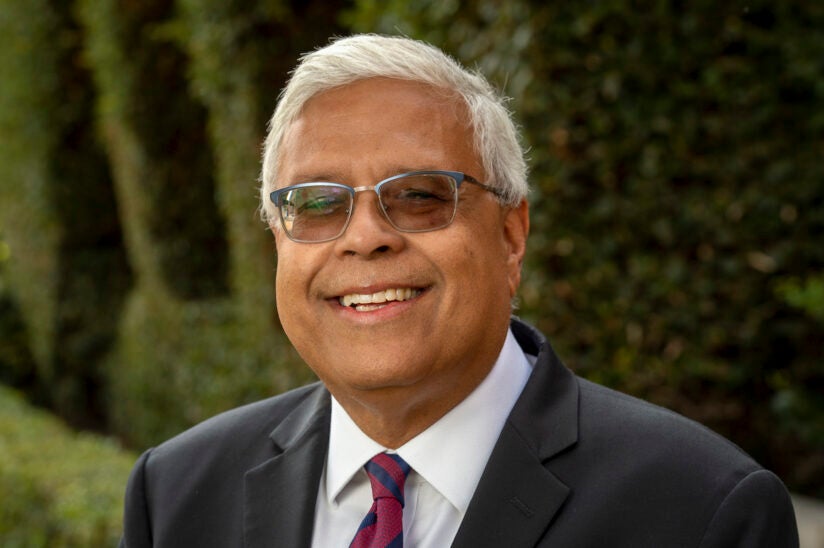 "While the potential of generative AI continues to inspire debate, insights from USC experts are already informing us about its responsible and ethical use," he said. "Through various convenings, the center's activities are assisting policymakers and researchers to address thorny issues related to creativity and plagiarism, and misinformation and facts. Others, such as a student-centered 'hackathon' and a generative AI film festival, are planned for the future."
AI at USC: Recruitment underway for computing, artificial intelligence experts
USC Frontiers of Computing is one of Folt's moonshots for the university — a $1 billion-plus initiative to expand and infuse ethical advanced computing throughout the university's programs and curriculum. It represents the largest academic initiative in USC history. Seeded by a $260 million gift from 2019, the initiative collects the university's strengths in computer science, data analytics, imaging, telemedicine and the creative economy. The university already had received support for different elements of Folt's vision.
The nexus of the initiative will be the new School of Advanced Computing, to be housed in the Dr. Allen and Charlotte Ginsburg Human-Centered Computation Hall. The seven-story, 116,000-square-foot hall is under construction and due to be completed by spring. Meanwhile, faculty recruitment is underway: By spring, the ranks of faculty at the new school will begin to expand. Thirty new faculty members will be appointed in priority areas by 2025; another 60 will be added by 2030.
The new faculty will join an esteemed group. This spring, USC experts in advanced computing and AI served on numerous panel discussions and workshops analyzing some of the most pressing issues facing advanced computing. Highlights include: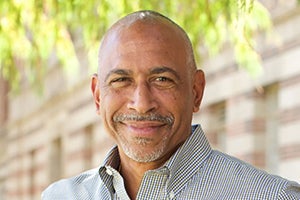 Additionally, U.S. Secretary of Education Miguel Cardona tapped Pedro Noguera, dean of the USC Rossier School of Education, to discuss creating a federal advisory regulatory committee on the use of AI in education where original written work determines whether a student receives recognition in the form of a scholarship, honors or awards, and even degrees.
"AI and tools like ChatGPT are proving to be disruptive to our economy and the field of education, generally," Noguera said. "USC is well-positioned to make sure that the benefits of this technology are used in ways that further societal interests. Our researchers are already engaged in groundbreaking studies that will be beneficial to the field."
AI at USC: Programs launching this summer
The ongoing writers and actors' strikes have prompted a heated debate playing out in Hollywood and the media about the role of generative AI tools such as ChatGPT. However, a measured approach is necessary to best understand the technology, said Holly Willis, co-director of the USC Center for Generative AI and Society and professor of cinematic arts at the USC School of Cinematic Arts.
The center is rooted in research and scholarship … avoiding both the hype and the panic that characterize so much of what we see in the reactions to AI currently.

Holly Willis, USC Center for Generative AI and Society
"The center is rooted in research and scholarship, and will continue to sustain a steady, intentional approach to AI, avoiding both the hype and the panic that characterize so much of what we see in the reactions to AI currently," she said. "As scholars, we remember to historicize and contextualize, and we remain committed to forms of reflective practice."
With the advent of ChatGPT, admissions administrators, professors and teachers are faced with a much more difficult challenge of discerning honest students from cheaters. They wonder how they will avoid costly mistakes that could result in the wrong student winning an award or degree and honest students mistakenly punished for misidentified AI-generated work.
USC experts are ready to take the lead on understanding the implications of AI for education, said Willis, who co-directs the newly established center with William Swartout, chief technology officer at the USC Institute for Creative Technologies.
"Our colleagues are grateful that USC has taken a leadership role in placing the arts, education, journalism and communication at the center of inquiries into AI and its potentials, and they are anxious to get involved, learn more, air concerns and see what might be possible," Willis said. "Colleagues outside USC are extremely excited to see what we will do, and alumni have been contacting us steadily."
Federal funding for USC research in AI is also driving innovation. For instance, a research team led by Keith Brawner, program manager at USC ICT, was awarded a $4.7 million grant to develop systems that can deliver educational information about AI.
The center has two initial projects set to begin this summer. "Mapping a New Uncanny Valley: Image & Voice in an Age of Generative AI" is a summer collaboration between the USC School of Cinematic Arts and the USC Annenberg School for Communication and Journalism to experiment with interdisciplinary uses of generative AI tools. In June and July, researchers from both schools began planning a yearlong program designed to stage transformative, risk-taking media practices.
USC ICT and USC Rossier faculty also will launch a project dubbed "Fostering Critical Thinking in the Age of Artificial Intelligence" for which researchers will examine how generative AI affects learning, teaching and the use of critical thinking in writing.
To investigate its effect in the classroom, the ICT-Rossier team will collect data about how USC students and faculty are using AI to inform and develop best practices for use of AI. The initial results of that survey are scheduled to be delivered in the fall.
"We need to understand how our community is using generative AI in order to capitalize on its strength as a tool," Swartout said. "By examining student attitudes toward ChatGPT and others — plus identifying the issues they've encountered — we can establish how it is actually being used and best develop resources and tutorials for faculty to teach our students how to use this powerful technology."