Dan Mazmanian awarded Presidential Medallion for advancing USC's values in the field of sustainability
The professor and chair of the Presidential Working Group on Sustainable Education, Research and Operations has brought his policy and environmental expertise to shape a universitywide initiative to educate a new generation of leaders.

Every year from 1983 through 2020, USC has awarded the USC Presidential Medallion to one or two people who have brought great honor and distinction to the university community. Last year, all USC staff, faculty, and health care professionals were awarded the Presidential Medallion after their continued work throughout the COVID-19 pandemic.

This year, for their work to advance the university's overall mission, three members of the Trojan Family were honored by USC President Carol L. Folt at the 41st annual Academic Honors Convocation on Tuesday. USC News is profiling all three winners. Today's honoree: Dan Mazmanian, professor of public policy at the USC Sol Price School of Public Policy.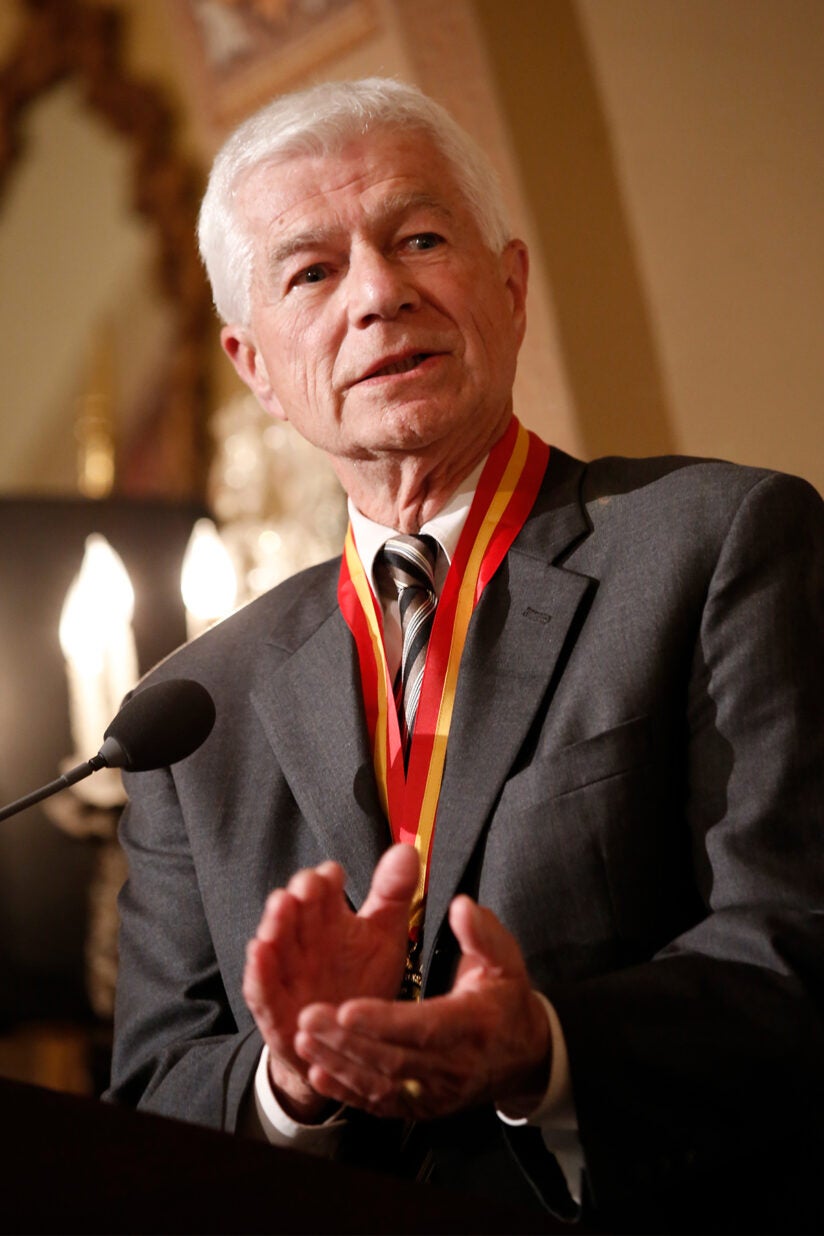 Soon after Carol L. Folt became USC president in 2019, she announced the formation of USC's Presidential Working Group on Sustainability in Education, Research and Operations. Daniel A. Mazmanian, professor at the USC Price School of Public Policy, had long demonstrated both the leadership qualities and the commitment to the environment that Folt needed to head the group, but he was preparing to retire.
At Folt's request, Mazmanian postponed his retirement to chair the group, a collaborative effort to develop a comprehensive, universitywide approach to sustainability.
"My background in policy and political science made me a sensible choice, but also my personal focus has been on environmental sustainability," he said.
Three years later, his passion for sustainability has earned him one of this year's USC Presidential Medallions.
Educating future leaders on sustainability
Before coming to USC, Mazmanian was dean of the School of Natural Resources and Environment at the University of Michigan. But the California native was persuaded to return home and lead what is now the USC Price School.
Mazmanian was dean from 2000 to 2005 before deciding to return to a faculty role. More than 15 years later, under his leadership, the Presidential Working Group on Sustainability in Education, Research and Operations launched the Sustainability Across the Curriculum program to teach basic concepts to USC undergrads. The long-term goal is to educate USC's 20,000 undergraduate students in how sustainability intersects with their major field of study.
Now that Mazmanian is set to retire (for real this time) after 50 years in academia, he says that the success of the group has convinced him that the initiative he helped create and lead is in good hands.
"The presidential working group has been spectacular," Mazmanian said. "We have reached an inflection point at the university on sustainability. We have the new senior leadership, and we have a lot of enthusiasm among students and faculty."