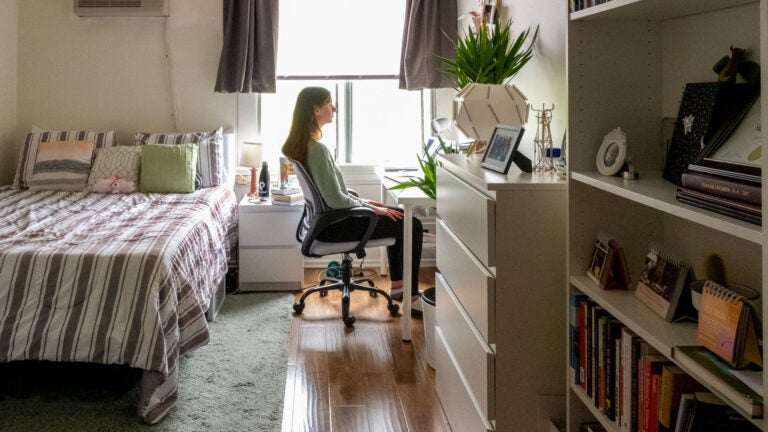 Demand for USC's free mindfulness classes skyrockets during COVID-19 pandemic
Students, professors and staff members flock to Mindful USC online to learn to meditate and build compassion and kindness. The goal: easing strain spurred by the new coronavirus.
With uncertainty in the air due to the COVID-19 pandemic, many in the USC community have looked for ways to clear their minds and stay focused. They've found them in the Mindful USC initiative, which has added a slew of resources to meet the high demand for anxiety relief.
Through Mindful USC, students and faculty and staff members take online courses in mindfulness practice, including special sessions focused on mindful eating and meditation for stressed-out parents with kids at home. The need is so great that registration for Mindful USC's meditation classes has surged. All 12 of the latest classes filled in record time, triggering waitlists and a scramble for more offerings to meet the increased demand.
"The emotional difficulties that people are having — with anxiety, uncertainty and this relentless negative information they are getting — is just depleting their emotional resources," said Allen Weiss, professor of marketing at the USC Marshall School of Business and founder and director of Mindful USC. "So, I think they are realizing that when they take a class from us, they learn how to deal with all this stuff."
Mindful USC, which was established in 2014 and is a service of the Provost's Office, also offers a mobile meditation app and other resources. It's all free of charge.
Classes are offered twice per semester. Due to California's orders for nonessential employees to stay at home to reduce spread of the coronavirus, Mindful USC's classes recently moved online. Registration for classes is up 86% from the same time last year, and some classes tripled in size. Most courses now accommodate as many as 100 registrants.
Weiss may have seen it coming.
As coronavirus pandemic emerged, Mindful USC expanded its offerings
Even before California's Safer at Home policy went into effect, Weiss began to see grocery store shelves were emptying. Anxiety was brewing, so "I knew I had to act fast," Weiss said.
In a matter of days, Weiss scraped together funding to purchase professional Zoom videoconferencing accounts for Mindful USC's instructors, all experienced teachers from nonprofit meditation center Insight LA. He also programmed the Mindful USC website to accommodate online classes while adding more sessions to avoid turning away anyone seeking support.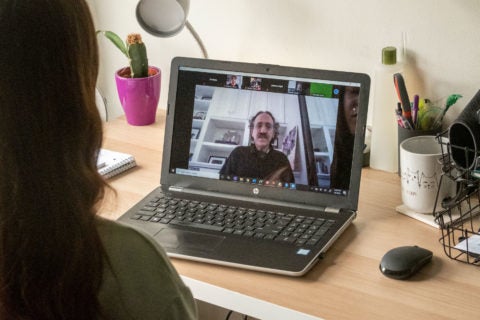 Certain classes even focus on specific needs and audiences, such as Mindful Eating, which provides tools for understanding our relationship with food. For moms and dads with children home from school, the Mindful Parenting class might be especially helpful; it helps parents find joy in their journey, even when children are testing their nerves.
Stefanie Neumeier, a third-year doctoral student in political science and international relations at the USC Dornsife College of Letters, Arts and Sciences, values the mindfulness training. She previously took an in-person mindfulness course, but an online refresher has helped her adjust to living in isolation.
"I live by myself in a small studio apartment, so I'm oftentimes much more confronted with thoughts and emotions," Neumeier said. "The mindfulness lab has really taught me how to deal with these things and how to attend to them, how to be present."
Mindfulness class keeps USC staff, students centered
Michael Galhouse, an information security analyst with the USC Credit Union, said transitioning so quickly from the office to working at home has challenged him and many of his colleagues. His mindfulness class keeps him centered.
"We are being bombarded by all of this crazy news on a daily basis, so being able to maintain your focus and continue doing the work that needs to be done is key," he said. "This class really helps with that."
Neumeier agreed: "Whenever I realize I am anxious or I have [stressful] thoughts, I immediately, because of the practice of mindfulness, am able to locate it, take a moment, be present, let it happen and know that it is going to be OK."