Professors Hannah Garry and Gerald Giaquinta set to go overseas as Fulbright Scholars
Garry will study laws to enforce refugees' rights and Giaquinta will teach cross-cultural communication and business.
For the first time in the school's 121-year history, a faculty member from the USC Gould School of Law has been named a Fulbright Scholar. She is one of two USC professors who will soon go abroad on a Fulbright award.
Hannah Garry, clinical professor of law and founding director of USC Gould's International Human Rights Clinic, and Gerald Giaquinta, clinical professor at the USC Marshall School of Business and academic director of the World Bachelor in Business program, will use their awards to head overseas.
Fulbright Scholars receive a grant to teach or conduct research or both in a foreign country. The program started in 1946 to promote goodwill through cultural exchange among students, educators and professionals. Seven USC faculty members were named Fulbright Scholars in the 2021-22 cycle, but the pandemic prompted five recipients to cancel or postpone their trips.
USC faculty members prepare for the Fulbright experience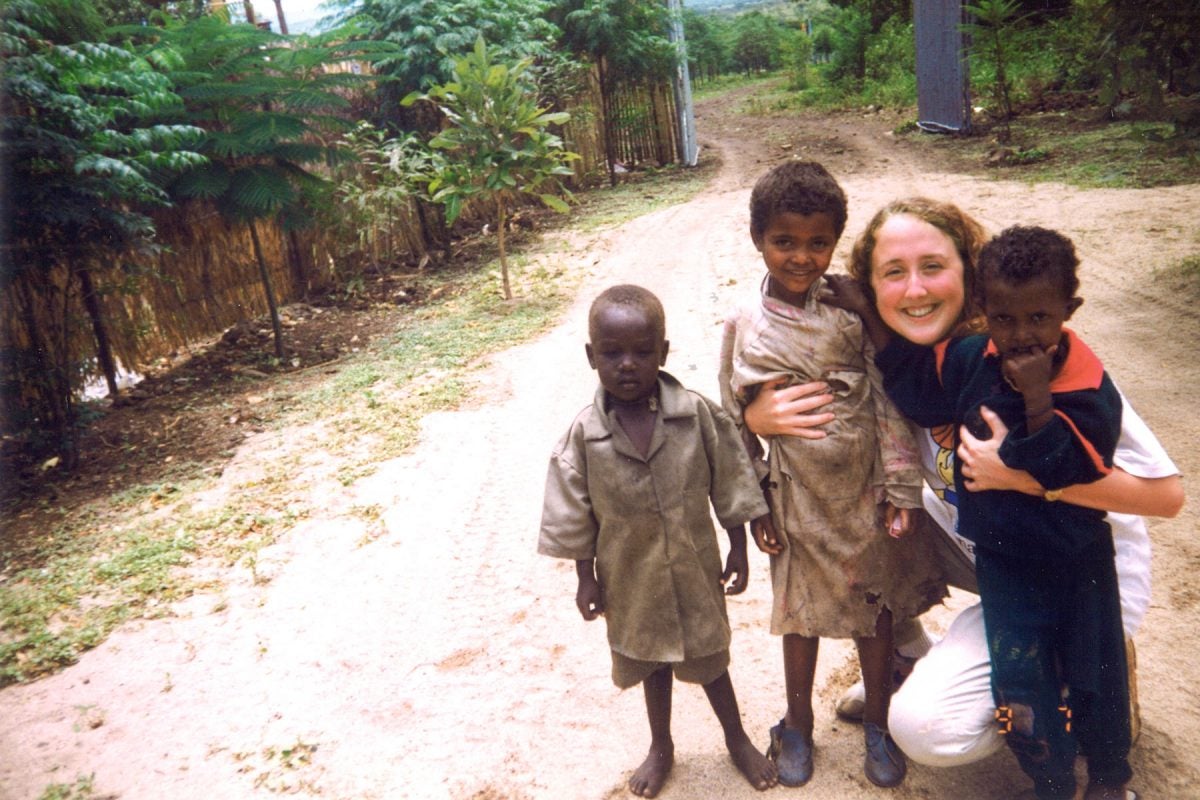 Garry's research will take her to Oslo, Norway, where she will research the enforcement of international refugee law. Currently, international refugee laws have no binding enforcement mechanisms to impose sanctions on countries that blatantly violate the rights of refugees. Garry will explore possible enforcement mechanisms and ultimately lobby various countries to adopt appropriate measures.
"We have seen horrific treatment of refugees seeking asylum globally, particularly in the last five years," she said. "I'm hoping some states will be scandalized enough to lead the way to convince their counterparts to consent to such a mechanism to really see a better and more effective refugee system."
Giaquinta specializes in marketing, public-private deals and cross-cultural communication. He has decades of business experience in the private sector and is no stranger to his host country, Japan. He worked for Toyota and Sony Pictures and helped launch the Lexus brand in the United States.
He was supposed to be in Japan right now, teaching at Kobe and Kansai universities. However, he deferred his trip until spring 2022 because of the pandemic. Through his Fulbright work, Giaquinta hopes to strengthen the U.S.-Japan relationship.
"Japan is one of the most important U.S. strategic partners both economically and politically in the Pacific Rim," he said.
USC law professor seeks to improve the refugee system as Fulbright Scholar
Garry's interest in refugee law began when she was a graduate student at the University of Oxford's Refugee Studies Centre. After graduation, she traveled to East Africa as a research associate with Oxford and did fieldwork as part of a five-year research project — in-depth interviews, surveys and focus groups — to determine whether the rights of refugees were being upheld.
After earning a graduate certificate in forced migration studies at Oxford, she pursued her passion at USC by founding the International Human Rights Clinic. This experiential program handles pro bono cases in international courts and confronts the most pressing human rights problems through advocacy.
Garry sought the Fulbright research opportunity in Oslo after witnessing how developed countries, including the United States, respond to refugee crises.
Southern European countries block refugees from accessing their borders and prevent them from seeking asylum, she noted. In the United States, the federal government stopped allowing refugees to seek asylum at the southern border if they had passed through Mexico.
In Oslo, Garry will compare different enforcement tools countries use to enforce international law.
As a globe, we have to imagine a system that is better than the current one.

Hannah Garry
For example, the Committee Against Torture has a quasi-judicial mechanism that reviews a country's behavior. Countries submit reports to the committee and the committee can comment on reports or even heard individual complaints against countries. Alternatively, countries also enforce international treaty obligations through international criminal courts or the International Court of Justice, a civil court, both of which have the authority to render binding decisions. The 1948 Genocide Convention is enforced through the International Criminal Court as well as the International Court of Justice.
She'll be based at the University of Oslo's PluriCourts – Centre for the Study of the Legitimate Roles of the Judiciary in the Global Order, a preeminent institute in this field of study.
Garry recognizes that getting countries to accept new enforcement mechanisms will be difficult.
Part of the problem is a lack of political will because controlling immigration — and who can legally live in a country — is at the core of state sovereignty, she said. World leaders are reticent to give up that power.
Her goal for the Fulbright project is to develop several research papers that will form the basis of a book. Garry also plans to share her findings with faculty at European universities researching in the area of international law through Fulbright's intercountry lecture program in Europe. In addition, Garry hopes to coordinate with USC faculty members and law students at the International Human Rights Clinic. The ultimate objective is to build a coalition of scholars and advocates who can lobby governments to enact stronger enforcement measures.
"There will be research that will result in scholarship," she said, "but the goal is also for it to be impact-oriented research that will hopefully have real-world implications for the betterment of refugee protection. As a globe, we have to imagine a system that is better than the current one, which falls far short of providing the protection to which refugees are entitled as human beings."
USC business expert envisions building stronger ties to Japan through Fulbright program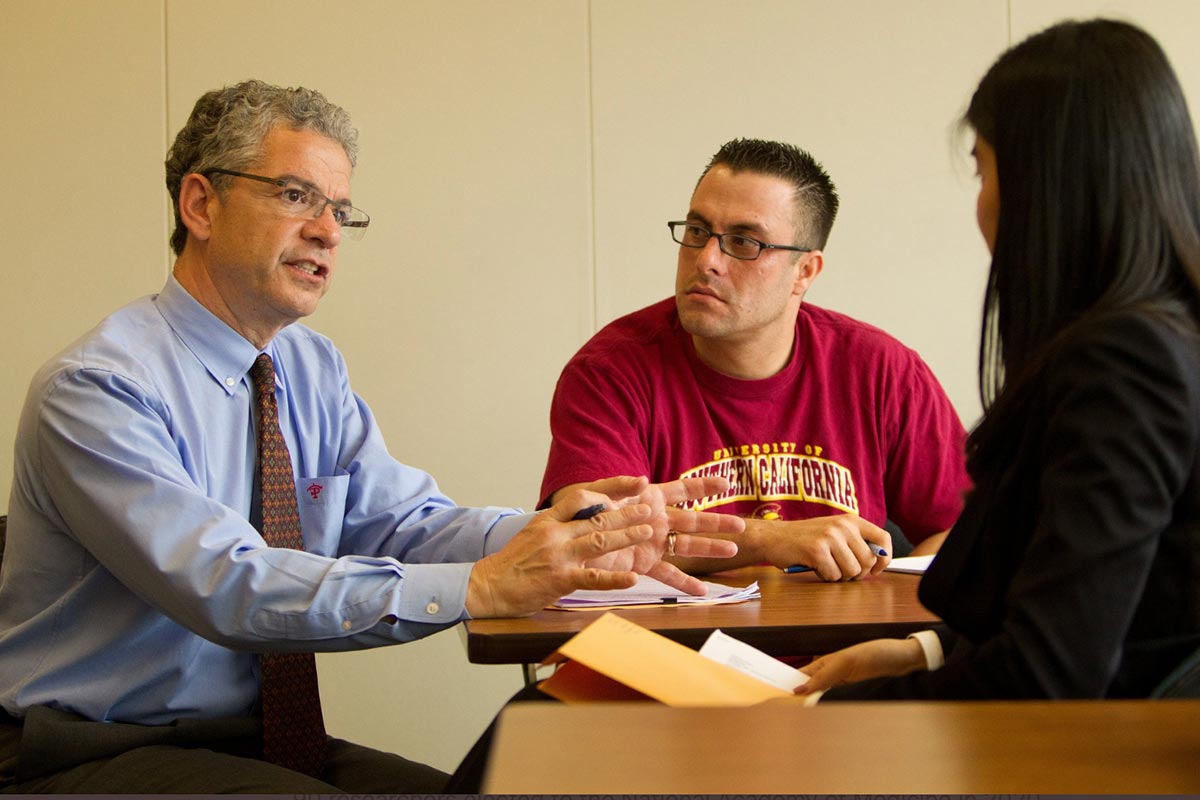 Giaquinta chose to teach in Japan because of his history with the country and, more importantly, because of Japan's strong economy and important strategic relationship with the United States.
It is important to maintain and continue to strengthen that relationship amid increased focus on China as a global power, he said.
"We need this relationship to grow," he added. "I do feel that the more exchange we have with Japan, the more it will reinforce that relationship because of the emerging competitiveness with China and other areas of the region."
During his Fulbright stay, Giaquinta will teach courses on cross-cultural communication and business.
I think the entire global economic relationship is very interdependent.

Gerald Giaquinta
Apart from working for Toyota and being part of the team that launched Lexus in the United States, Giaquinta was also a senior adviser to the United States at the 2005 World Expo in Nagoya, Japan. Those experiences helped him develop a cross-cultural understanding necessary for international business.
"People say that if you can work in an American company and a Japanese company, you can work anywhere else in between," he said.
That international, cross-cultural mindset is increasingly necessary in today's business environment. It's also the idea behind the World Bachelor in Business program, a unique degree program that Giaquinta oversees in which students attend three of the world's leading business schools — USC Marshall, the Hong Kong University of Science and Technology and Bocconi University in Milan, Italy.
No other program like this exists, he said. Students spend their first year in Los Angeles, their second in Hong Kong, their third in Milan and their fourth in their choice of the three cities. They take classes in English, Mandarin and Italian. Upon graduation, they receive diplomas from all three universities.
The experience helps them build cultural adaptability, awareness and sensitivity, Giaquinta said, all critical factors for success in the global marketplace.
"It's a whole new paradigm from where we were 20 or 30 years ago," he added. "I think the entire global economic relationship is very interdependent."