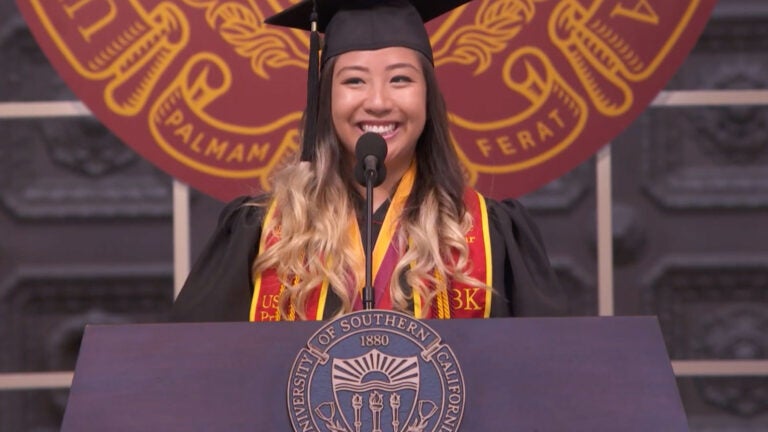 Ivana Giang: 'Shouldn't everyone have the right to learn and grow and express themselves?'
USC's 2019 valedictorian calls on her fellow graduates to champion the causes of diversity, inclusion and more.
https://youtu.be/cokfElqenls
USC's 2019 valedictorian Ivana Giang delivers her commencement address. She also has some touching words for her family and the sacrifices they made so she could be where she is today.