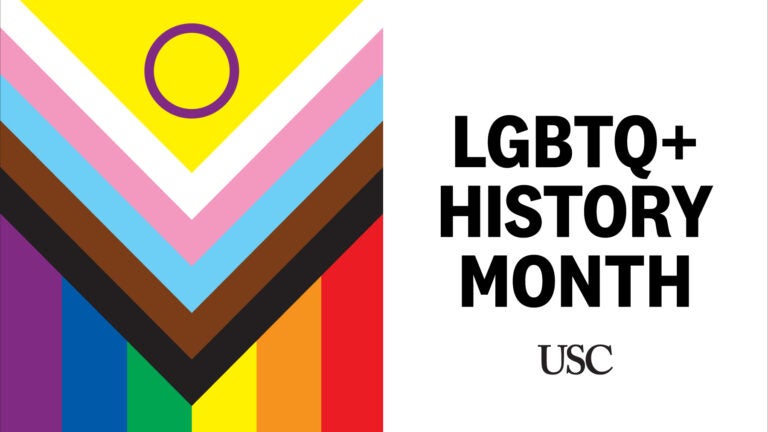 LGBTQ+ History Month: A time to honor the past and build community in the present
Series of in-person events planned throughout October for USC students, faculty and staff.
After two years of being limited to Zoom events, LGBTQ+ History Month returns to live and in-person activities at USC in October with an ambitious slate of events scheduled throughout the month.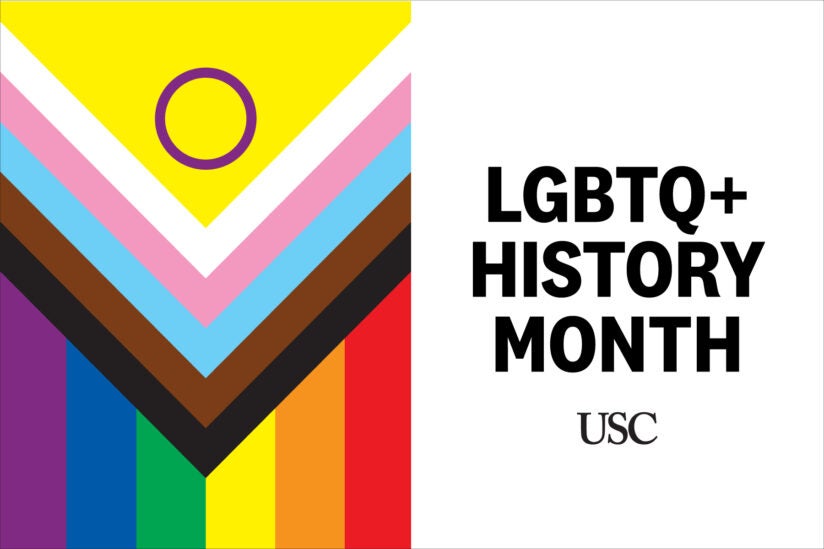 "Our goal is for students to connect with LGBTQ+ history but also to connect with each other and to find pride in our community," USC's LGBTQ+ Student Center Supervisor a.b. Monzon said. "This is our chance to come together as a community and to raise visibility about the LGBTQ+ communities and issues at USC."
The center's lineup of events kicks off on Oct. 7 with Drag Bingo, followed by a faculty-staff social on Oct. 12. The center will honor International Pronouns Day on Oct. 19 with educational materials and giveaways in Hahn Plaza, followed a day later by Pride-Fest, which was canceled in 2020 and 2021 because of the COVID-19 pandemic. There will also be opportunities for students, staff, faculty and community members to volunteer at the Los Angeles LGBT Center South's bimonthly Pride Pantry.
"We want to engage," Monzon said. "We are focusing on pride, visibility and connecting to our history of finding community and creating spaces where you can have community."
LGBTQ+ History Month, which originated in the United States as Lesbian and Gay History Month, is a celebration and observance of lesbian, gay, bisexual and transgender history. High school history teacher Rodney Wilson, the first openly gay public school teacher in Missouri, created the observance in 1994. It is intended to encourage honesty and openness about being LGBTQ+ and to develop a sense of belonging and empowerment for the community. October was chosen to coincide with National Coming Out Day on Oct. 11 and to commemorate the first and second marches on Washington for LGBTQ+ rights, which took place in 1979 and 1987.
USC LGBTQ+ History Month: honoring the legacy of HIV/AIDS activism
Keck Pride, the LGBTQ+ employee resource group that spans Keck Medicine of USC and the Keck School of Medicine of USC, is one of the co-sponsors of AIDS Walk Los Angeles and is fielding a team for that Oct. 16 event as part of its LGBTQ+ History Month efforts. The walk has not been held in person since 2019.
"We haven't been able to be together as a community in so long," Keck Pride Co-Chair Lindsey Morrison said. "Specifically thinking about history, what a huge impact HIV and AIDS has had on our community and its ability to rise to the occasion. We've seen again with the COVID-19 pandemic and monkeypox (MPX) outbreak, our community's ability to come together, support each other and make sure we have access to whatever it is that we need. AIDS Walk is a way to celebrate who we are as a community and to honor our legacy."
Keck Pride is also co-sponsoring an Oct. 14 webinar titled "A (Ridiculously Abbreviated) History of Gender-Affirming Care," featuring Roberto Travieso, surgical director of the Keck Gender-Affirming Care Program.
"There is a misconception that gender-affirming hormonal and surgical care is new, but there is a rich history that Dr. Travieso will take us through, from over 100 years ago to today," Morrison said. "This is just a natural variation of humanity that has existed as long as people have existed in every continent, in every culture."
Coming out accelerates progress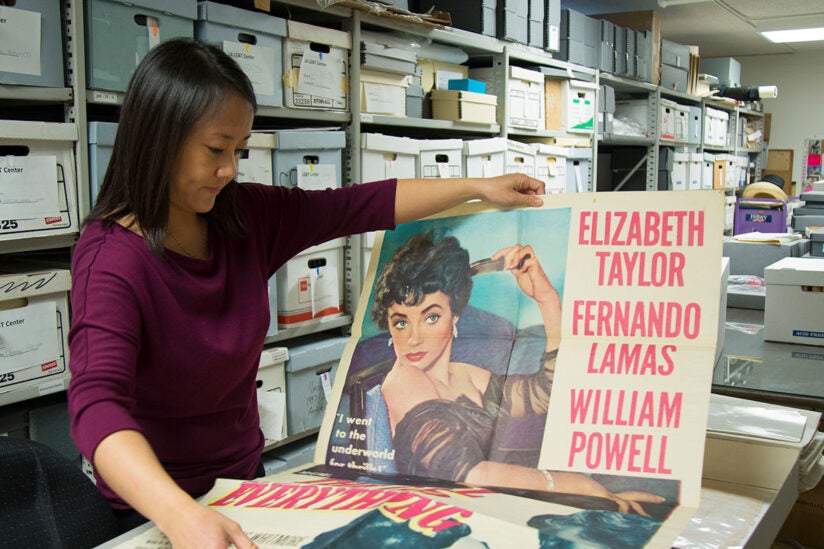 Loni Shibuyama, librarian and archivist at ONE Archives at the USC Libraries, sees LGBTQ+ History Month as an opportunity to celebrate and learn about the past, and to be more visible in the present about your sexual orientation and gender identity.
"The more LGBTQ+ voices that are out there, the more the rest of the world can't ignore them anymore," Shibuyama said. "The idea of coming out is one of the distinctive things about LGBTQ people. You can keep it private, but the more people come out, the more others realize how many LGBT people are out there. That has accelerated the progress that has been made."
ONE Archives, the largest repository of LGBTQ+ materials in the world, houses millions of archival items including periodicals, books, film, video and audio recordings, photographs, artworks, organizational records and personal papers. It has been a part of USC Libraries since 2010 and is expected to reopen to the public in early 2023 after months of renovations.
"A lot of generations think they are the first to do something," Shibuyama said, highlighting that the struggle for LGBTQ+ rights has been ongoing from the early 20thcentury to today. "People have been fighting for certain rights for a long time and have had different strategies for doing it. The more we understand all these different ways people have fought for their civil rights, the more we can come together and make that progress."
Although the 1969 Stonewall Riots in New York City's Greenwich Village are regarded as history's first major protest on behalf of equal rights for LGBTQ+ people, Shibuyama points to the AIDS crisis that began in the early 1980s as the historical event that galvanized the community and made it more radical about demanding rights.
"The coming together that happened during that time paved the way for more working together on other rights such as marriage equality," she said. "Some of the rights we were fighting for we are still fighting for today. Some of the rights we have may be threatened. It's an ongoing struggle."
A full list of USC LGBTQ+ History Month events can be found on the university's event calendar.