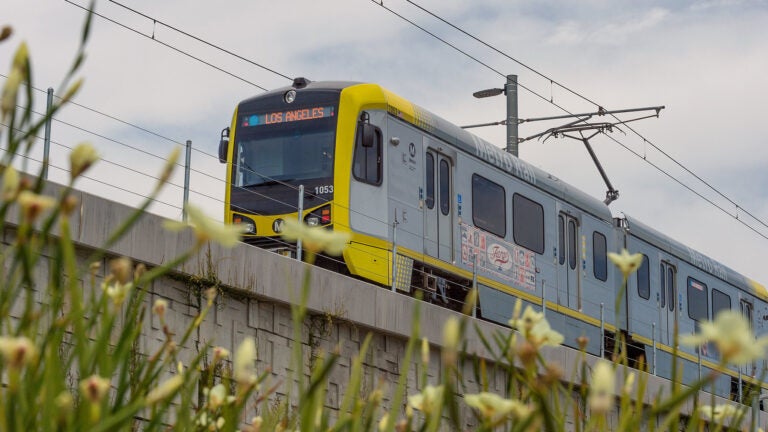 Planning to go to the Festival of Books or spring football game? Leave the car at home
Two big events on the same weekend mean parking will be at a premium, so public transit is probably your best option.
If you'll be visiting the University Park Campus or Exposition Park this weekend, you won't be alone — not by a long shot.
The campus is hosting the Los Angeles Times Festival of Books on Saturday and Sunday, with about 150,000 people expected to attend. Across the street, the Los Angeles Memorial Coliseum is the site of Saturday's spring football game, and with all eyes on the Trojans this year, tens of thousands of people are likely to converge on Exposition Park.
Do the math: It's going to be packed.
If you're planning on driving, the best advice is to rethink that plan. Parking — challenging around the University Park Campus on even a normal day — is sure to be at a premium. University parking structures will be open, including the massive Grand Avenue Parking Structure on the east side of the 110 Freeway, but they are likely to fill up early. In Exposition Park, available parking has been reduced because of construction of the Lucas Museum of Narrative Art.
Your best bet is to take public transportation. The Metro E (Expo) Line has three stops serving the University Park Campus, and several Metro bus routes serve the neighborhood as well. Check out Metro's trip planner to find the best option for you.
---
When: 10 a.m.-6 p.m. Saturday, 10 a.m.-5 p.m. Sunday
Where: USC University Park Campus
Cost: Outdoor events are free; tickets for some panel discussions can be purchased online.
---
When: Kickoff at noon Saturday (parking lots open at 9 a.m., gates open at 10:30 a.m.)
Where: Los Angeles Memorial Coliseum
Cost: Free (reserve tickets online)