School boards are the new frontline of America's culture wars, USC experts say
Diversity and inclusion programs, book bans, censorship, debates over school curricula are all signs that America's culture wars have moved into a new combat zone: school boards.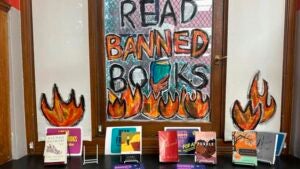 School board races, which many voters will decide on Tuesday, have become increasingly partisan and polarized, despite boards' statuses as nonpartisan institutions. In some districts, civil liberties are at stake as board members and candidates promote "wedge issues" that can divide voters and their communities. USC experts are available to comment on these issues.
Contact: Nina Raffio, raffio@usc.edu or (213) 442-8464
Connect with our experts
Anna Saavedra is an expert in applied education with specialization in the areas of teaching and learning and civics education. She recently published a study on American attitudes toward controversial topics in schools. Saavedra is a behavioral scientist at the USC Dornsife Center for Economic and Social Research (CESR) and co-director of the USC Center for Applied Research in Education (CARE).
Contact: aasavedr@usc.edu
###
Morgan Polikoff is an expert in K-12 education policy, curriculum, standards and accountability who previously researched American attitudes toward controversial topics in schools. He is an associate professor of education at USC Rossier.
Contact: polikoff@usc.edu
###
Theodore Burns is a licensed clinical psychologist and clinical counselor whose research focuses on adolescent and family psychotherapy, sex education and positivity, and mental health work with queer and gender diverse (LGBTQ+) clients. Burns is a professor of clinical education at the USC Rossier School of Education.
Contact: tburnes@usc.edu
###
Christian Grose is an expert in American government, political institutions; political representation; the politics of the policy-making process; electoral behavior and campaigns; race, ethnicity, and politics. Grose is a professor of political science and public policy at the USC Dornsife College of Letters, Arts and Sciences.
Contact: cgrose@dornsife.usc.edu
###
Shaun Harper is one of the nation's most highly respected racial equity experts whose research focuses primarily on race, gender, and other dimensions of equity in an array of organizational contexts, including K-12 schools, colleges and universities, and corporations. Harper is a provost professor in the USC Rossier School of Education and the USC Marshall School of Business.
Contact: sharper@usc.edu
###
Royel Johnson is an associate professor at USC Rossier and an expert in educational access, racial equity, and student belonging and success, particularly for Black and intersectionally marginalized groups impacted by the criminal punishment, child welfare, and inequitable educational systems.
Contact: royel.johnson@usc.edu
###
Julie Marsh is a professor of education at USC Rossier and an expert in K-12 policy and governance, blending perspectives in education, sociology, and political science. She recently co-authored an op-ed on how attacks on school boards threaten American democracy.
Contact: julie.marsh@usc.edu
###
Pedro Noguera, Dean of the USC Rossier School of Education, is an expert on the ways in which schools are influenced by social and economic conditions, as well as by demographic trends in local, regional and global contexts.
Contact: evaristo@rossier.usc.edu or olsene@rossier.usc.edu
###
Mindy Romero is founder and director of the USC Center for Inclusive Democracy whose research focuses on political behavior and race/ethnicity, and seeks to explain patterns of voting and political underrepresentation, particularly among youth and communities of color in California and the U.S.
Contact: msromero@usc.edu
###
Frank Zerunyan is an expert in governance, public policy and civic and ethical leadership who can discuss the importance of local elections. Zerunyan is a professor of the practice of governance at the USC Sol Price School of Public Policy.
Contact: frank.zerunyan@usc.edu
###