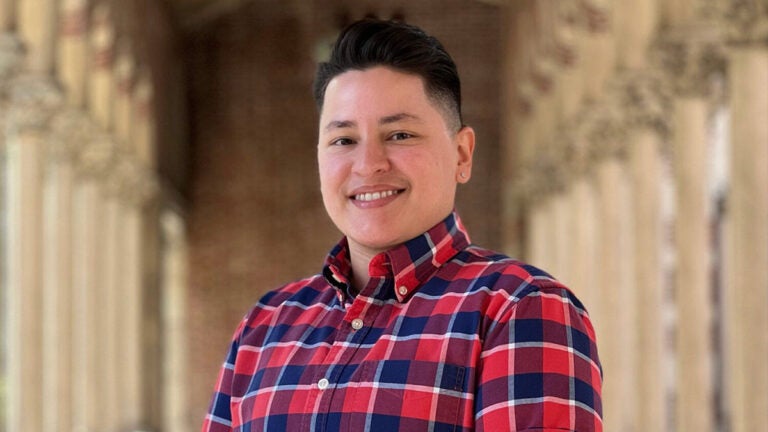 Trojan trailblazer works to make women, LGBTQ+ students feel 'safe and comfortable' at veterans center
TITLE IX: Janine Williams says the landmark legislation is "about opening doors and leaving the door open for who will come next."
Editor's note: Title IX — the landmark legislation that prohibits sex discrimination in educational institutions that receive federal funding — was signed into law on June 23, 1972. In recognition of this anniversary, we'll be profiling Trojan Title IX trailblazers throughout the year.
As the USC Veterans Resource Center's first full-time supervisor, Janine Williams is very intentional about creating programming and community for a variety of individuals in the service, particularly women and gender-expansive students.
"I want a space where women vets can meet others in our community and be involved on campus in a way that makes them feel safe and comfortable," Williams said.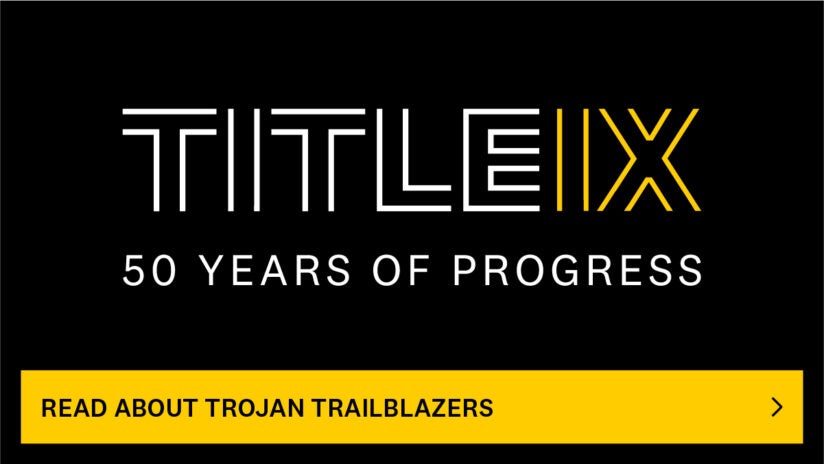 Williams joined the U.S. Army at 17 and was deployed to Iraq at 18 years old. As a queer woman serving in the military under the "don't ask, don't tell" policy, it was difficult for Williams to make friends and trust others.
When she arrived at her first duty station out of basic training, she was in transitional housing with a woman who was being dishonorably discharged for marrying another woman while on leave. This was her first interaction with another soldier, and it solidified for Williams that she could not share her own identity with others.
"Serving overseas, you're in this bubble where everyone knows everything about each other," she said, which made it very challenging to keep her personal life a secret and had a negative impact on her mental health.
Because of this, Williams has become a major advocate for mental health and well-being among the students she works with, particularly LGBTQ+ folks. Despite the armed forces being the biggest employer of transgender folks in the United States, there is still a stigma against being transgender or nonbinary in the military.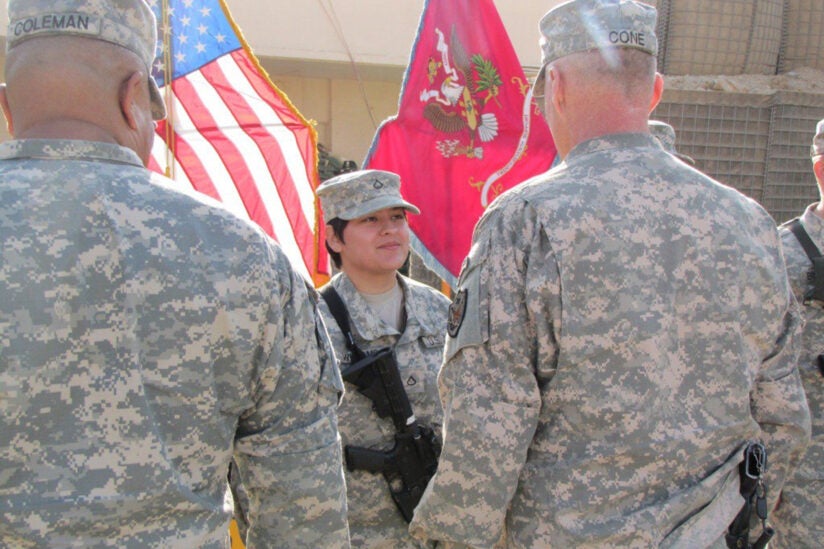 "I know so many people have had harmful experiences like mine," Williams said. "I hope by talking openly about my experience, how it changed who I was and how I hold myself in certain spaces, will encourage others to get connected to counseling and mental health services."
Working at the USC Veterans Resource Center — her first job in higher education — Williams said she has noticed the effect of policies like Title IX on her work. "It creates a support system for students, but it also provides protections for me too. Being able to explore my gender identity without fear of being othered or fear for my job allows me to focus on the work I'm doing for our student populations," Williams said. She recognizes that Title IX has created the foundation for people to grow and be protected within the university. It has allowed her to share her experiences with students and be someone to whom they can relate.
These experiences also help Williams in developing programming for women veterans and cadets. Williams has noticed that most female-identified veterans and cadets come to the USC Veterans Resource Center not realizing there are other female-identified veterans on campus. Williams helps build those bridges with them at whatever stage they're at. She continues to create more women veteran initiatives, particularly with online programming, because many of USC's women veterans take courses in online programs.
Title IX trailblazer: Passion for students and her community
Williams' passion for her community and the students she serves shows through in her work. She is proud to be the connection for students to other campus resources, whether that be the USC Veterans Certification Office, the Career Center, the Office of Student Accessibility Services or other individuals across the university. She fosters partnerships with all these offices so that when a student comes into the Veterans Resource Center asking for help, even if they don't know quite what they need, she can connect them with the right people. She trains her student staff to do the same and to create a welcoming community where veteran and military students can come hang out, get schoolwork done and find support among their peers.
Williams has been at USC just under a year and a half, and in that time she has seen the impact that a supportive and equity-focused university can have on students, in particular student veterans.
She completed her undergraduate degree in Texas, where she said she encountered a conservative culture that "was not very welcoming for me as a woman or an LGBTQ+ person." Working at USC, she has felt accepted and valued as a whole person, and she has seen a lot of support for student veterans and cadets in all their intersecting identities.
"Having the Veterans Resource Center housed under Student Equity and Inclusion Programs and having [USC President Carol L. Folt and Monique S. Allard, the university's vice president for student life] attend military-affiliated events and speak to students shows our community that from top to bottom, the university supports this community and all its members," she said. "Our students feel like they are a part of this campus, and they belong here."