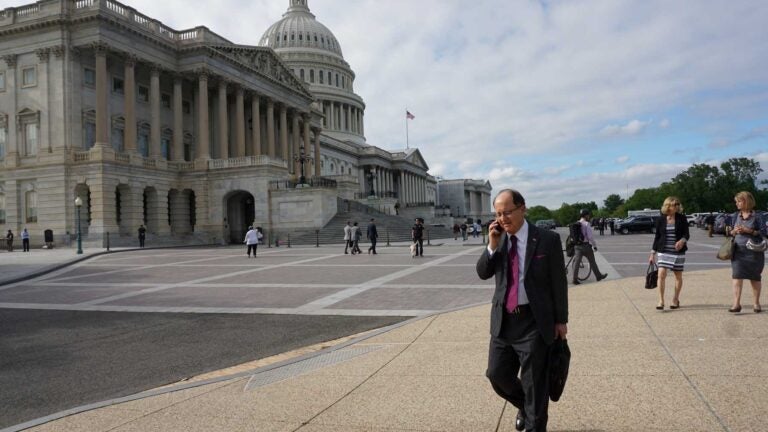 USC 2017 | Say it with pictures: Our favorite images of the year
? Year in review: Our gallery takes a look at some of the photographs of 2017 that we can't forget — from the USC campuses to athletic venues to a president in Washington (Third in a 10-part series)
From selfies to Instagram to Pinterest, we're bombarded with images — and then there are the ones that really make you stop and smile. Take a look at some of our favorite photographs from 2017 and see what you think.
---
In like a lion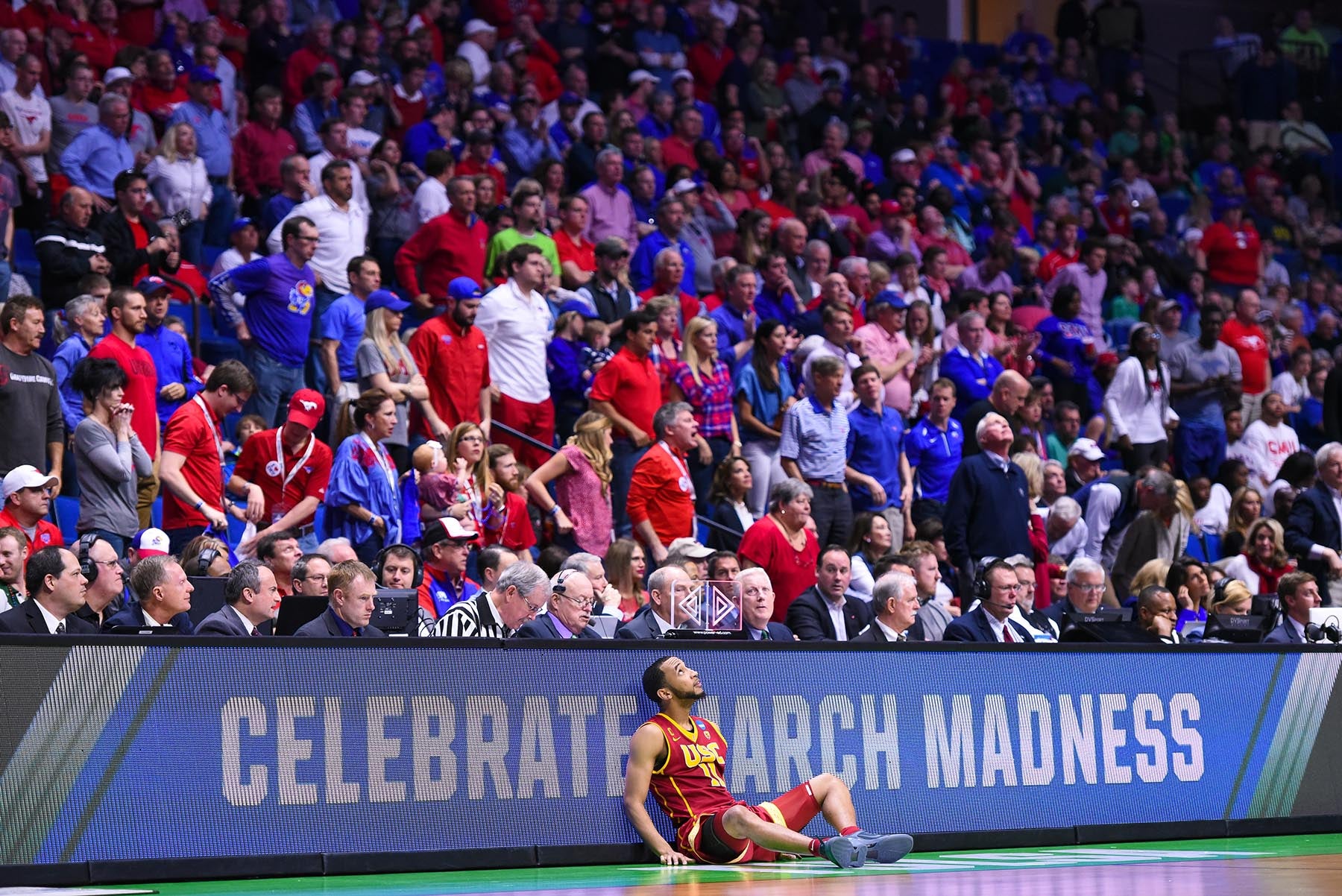 The USC men's basketball team pulled off an unexpected 66-65 win over SMU as March Madness got underway. Here, Jordan McLaughlin takes a break from the action.
---
The president, in Washington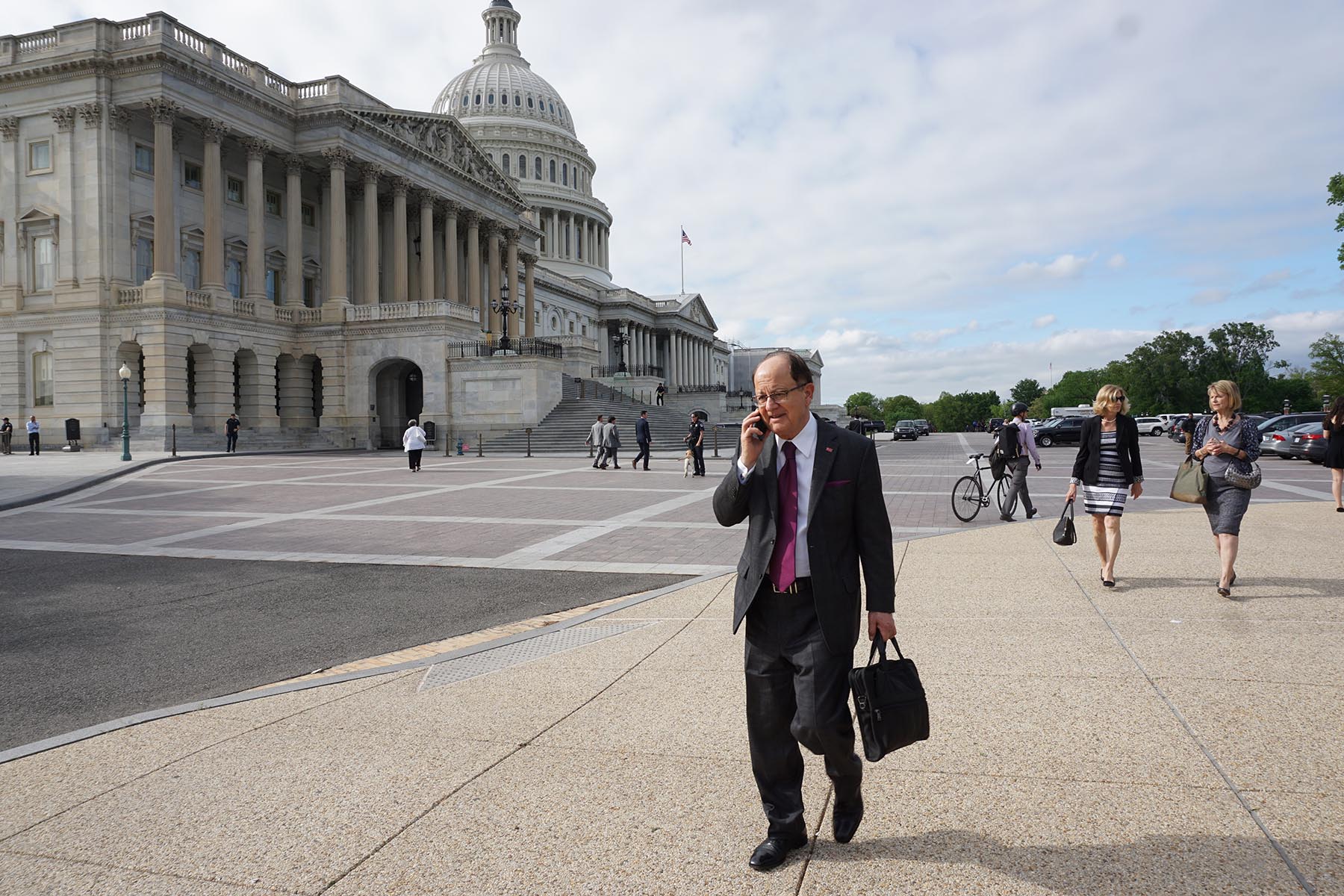 The USC delegation's annual trip to Washington took on new urgency this year, with USC President C. L. Max Nikias and other university leaders discussing the impacts of the Trump administration's travel ban, expressing their opposition to a number of deep cuts in the proposed federal budget and expressing support for DACA students.
---
Spring on campus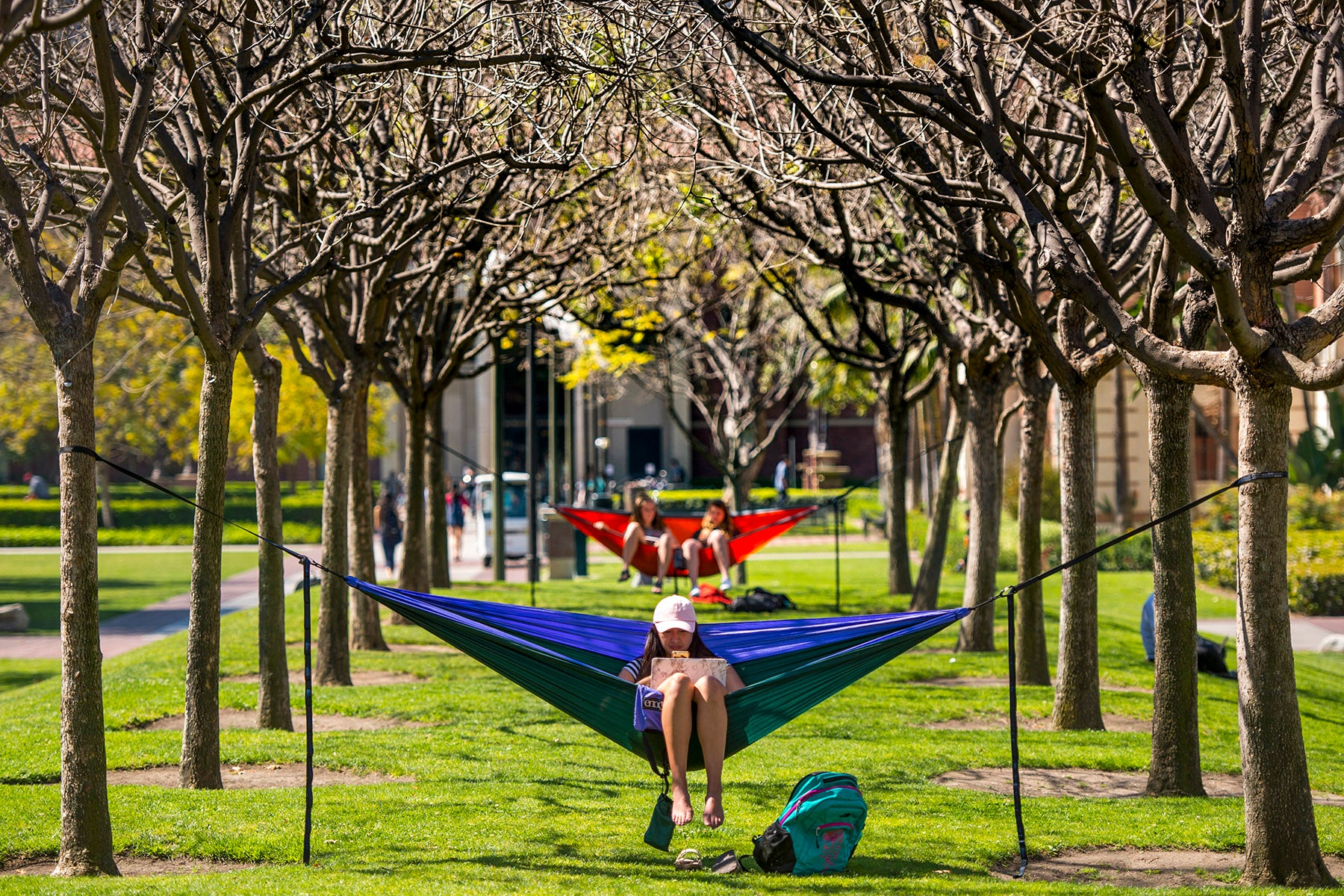 There's nothing quite like kicking back and enjoying a beautiful day on the University Park Campus.
---
From a surprise visitor …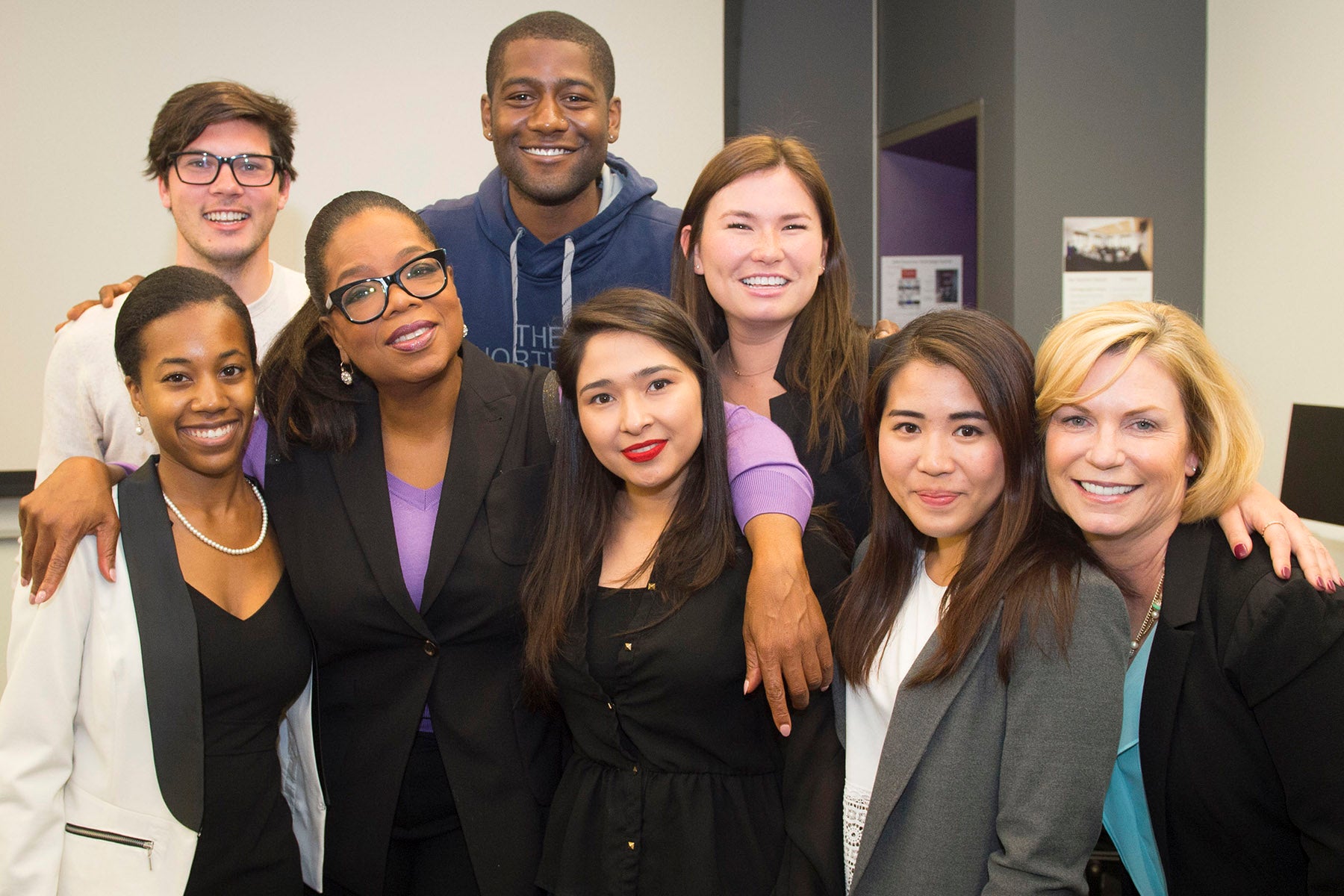 So this happened: Oprah Winfrey made a stealthy visit to check out a broadcast journalism class at the USC Annenberg School for Communication and Journalism.
---
…to just being surprised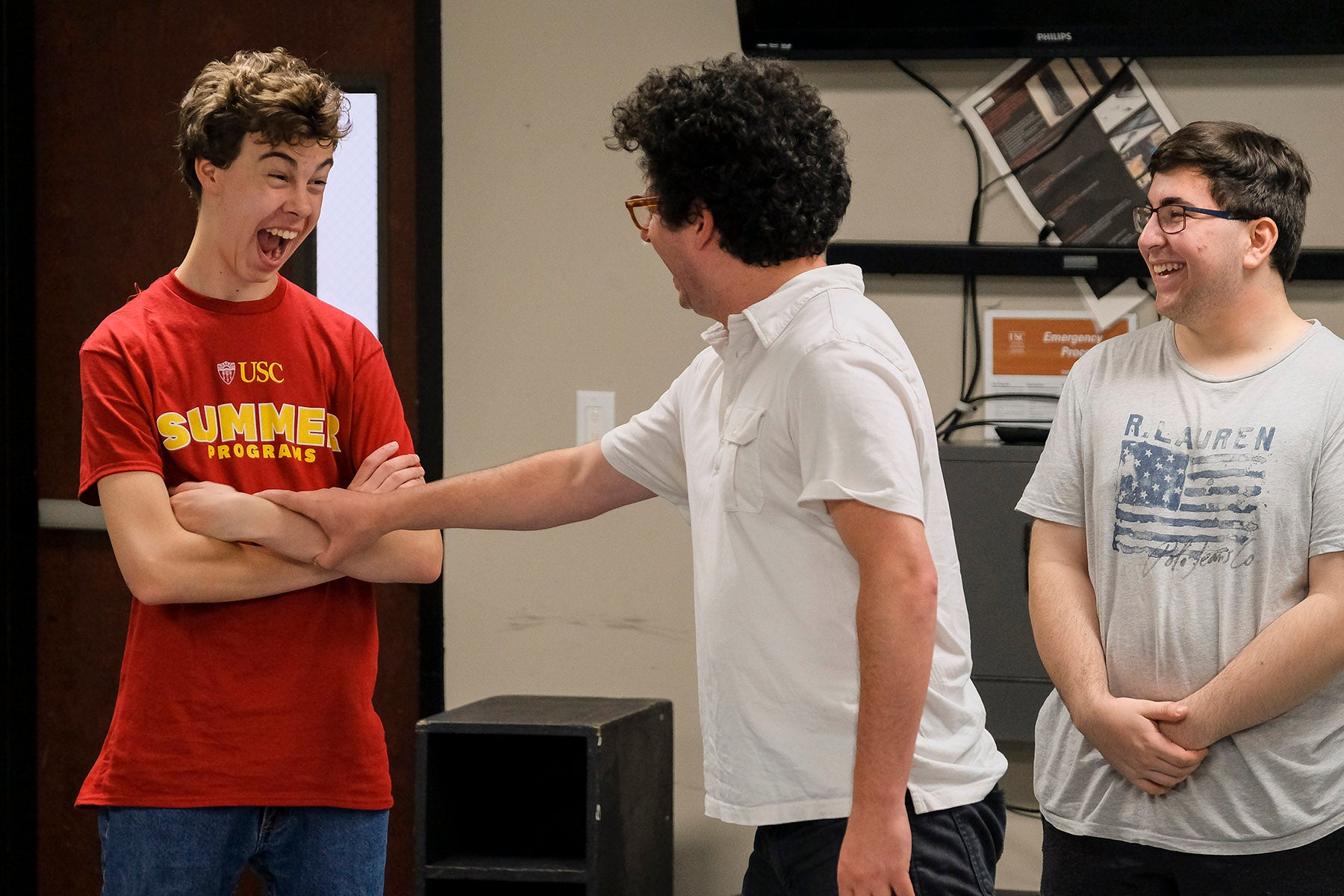 USC's Summer Programs give high schoolers a taste of college life. From comedy to criminal justice, the programs give teens experience to help them decide on a major or even a career.
---
Beach volleyball FTW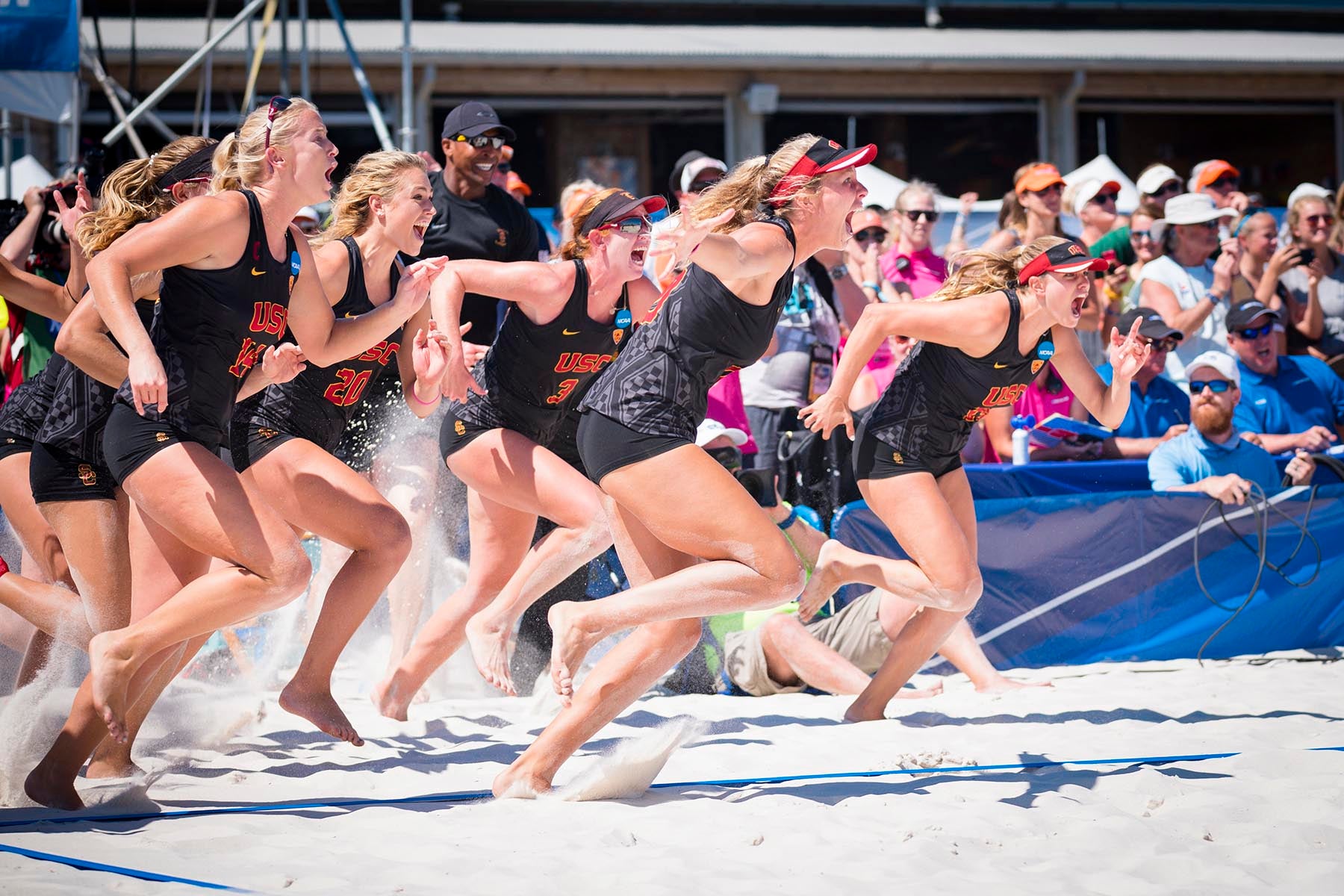 There's nothing like the thrill of victory, and it's a feeling this team knows for sure: The women's beach volleyball pulled off the three-peat.
---
More running!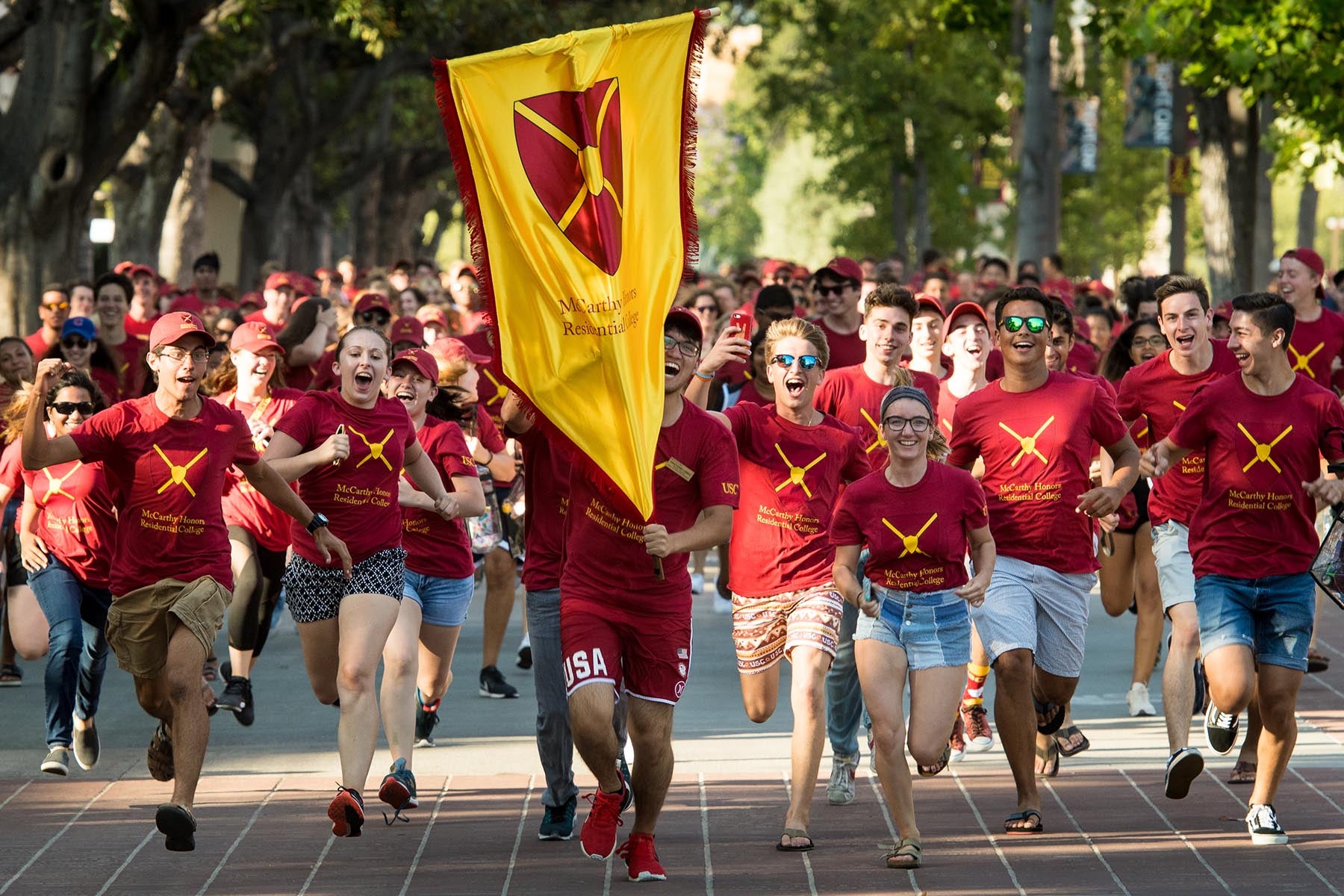 The residential colleges at USC Village opened for business. Among the new arrivals: this spirited bunch of freshmen.
---
New beginnings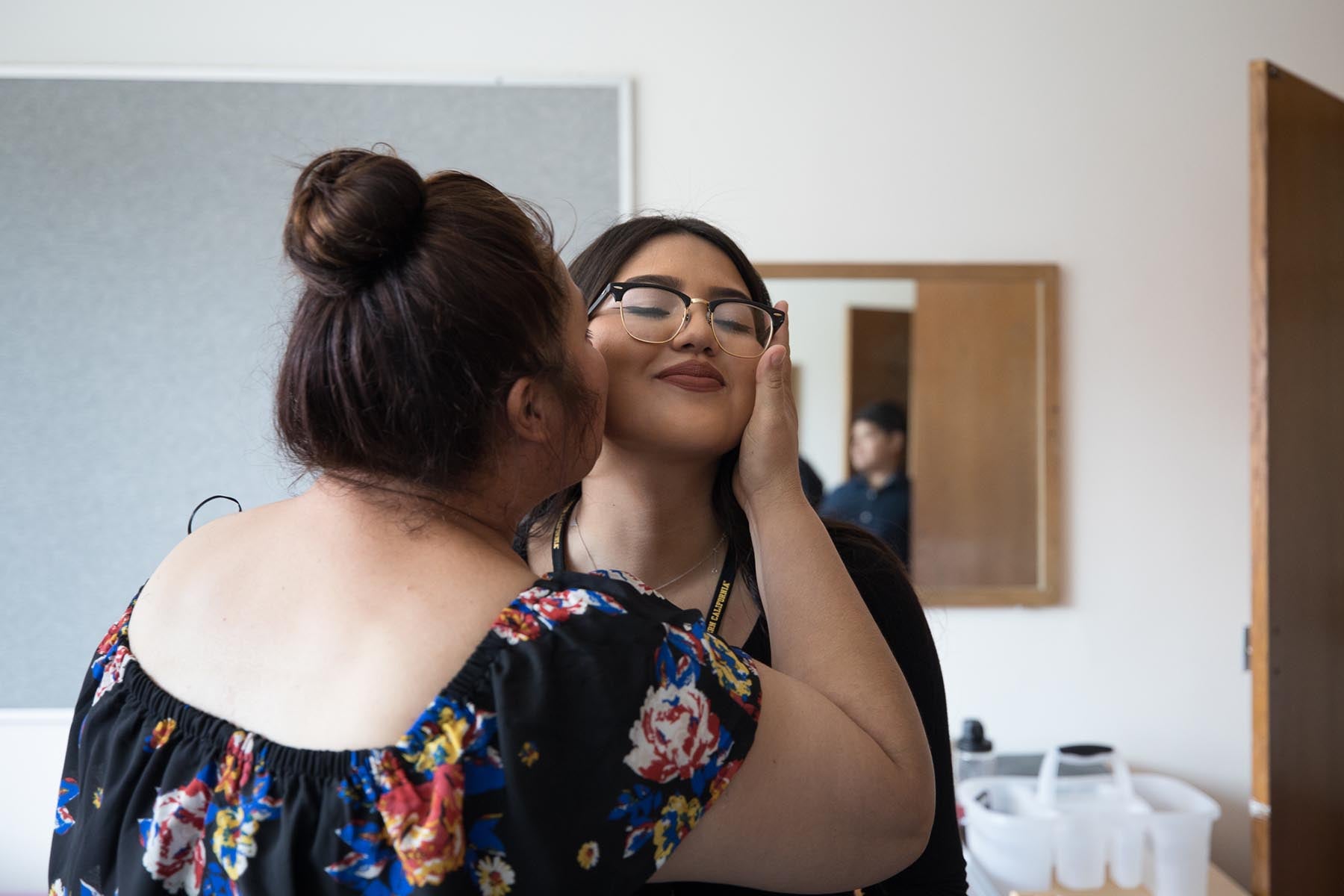 The start of a new school year means plenty of "hellos" — and often one very poignant "goodbye."
---
Taking care of business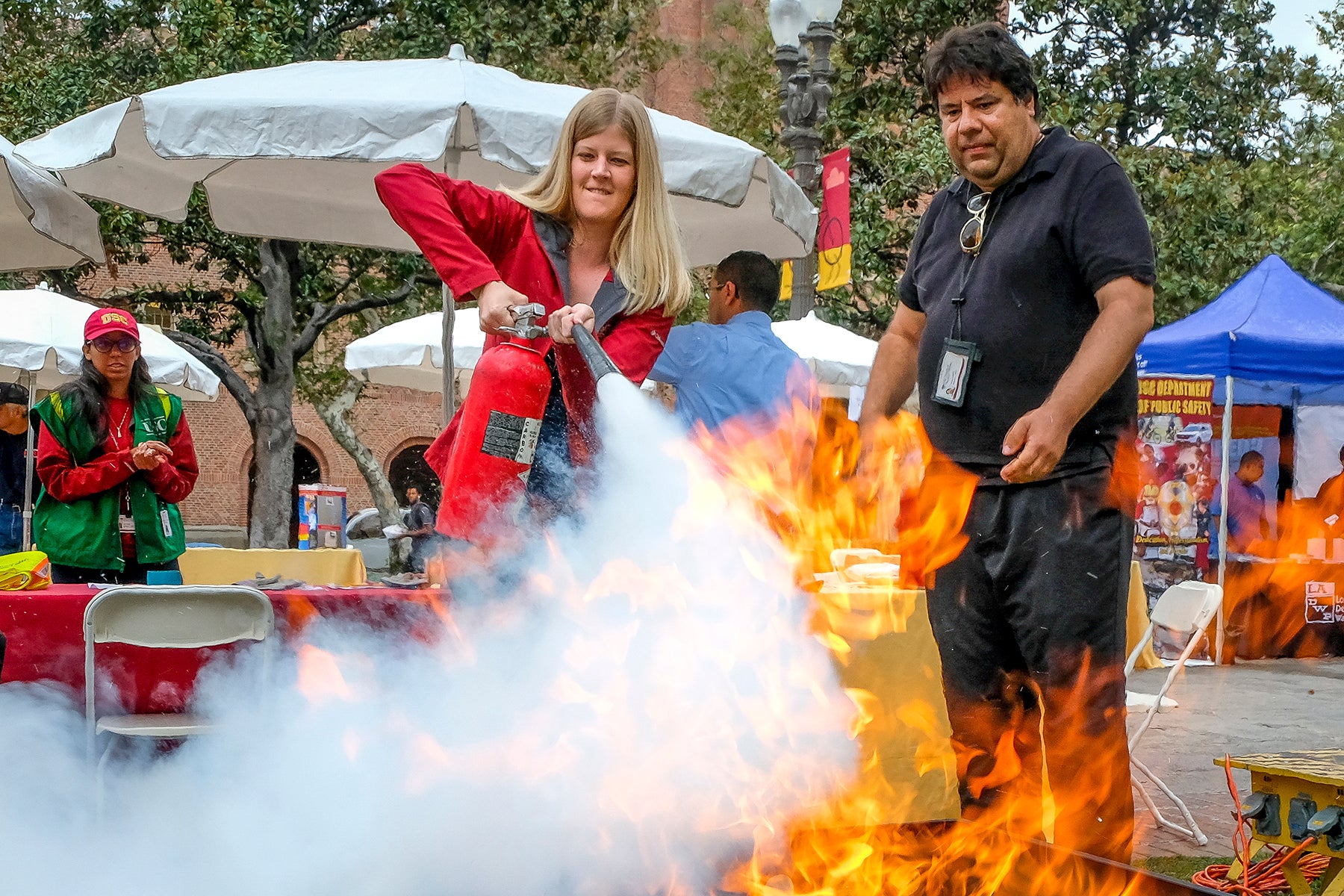 Safety comes first at campus events — even ones where open fires are part of the planned activities.
---
No caption needed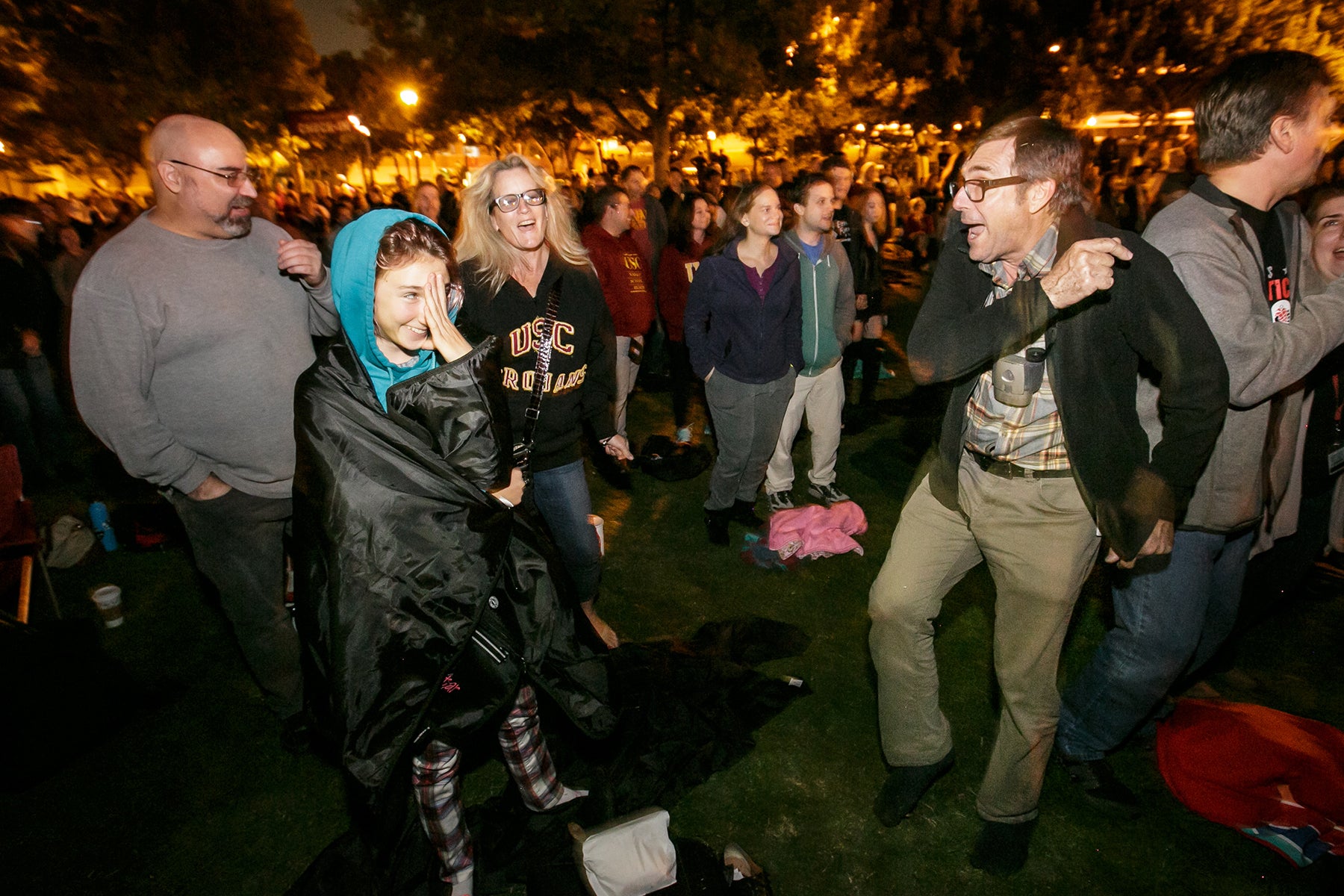 Trojan Family Weekend kicked off with a lively concert by The B-52s. Invited were faculty, staff, alumni, students and parents (sometimes to the chagrin of their children).
---
Parting shot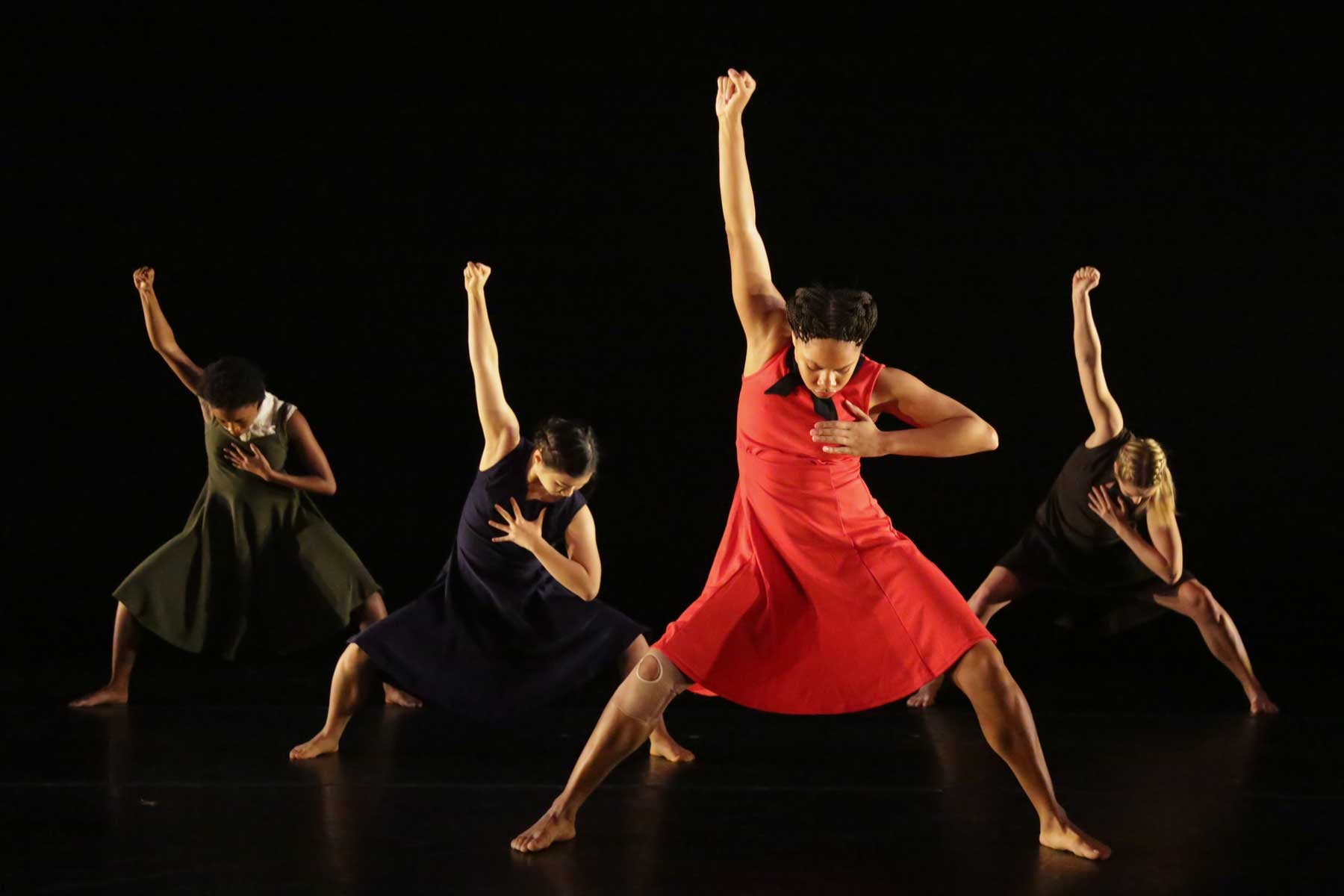 Bring on 2018!
---
USC 2017 A 10-PART LOOK BACK
See more of our 10-part year-end package, which continues through Dec. 31.