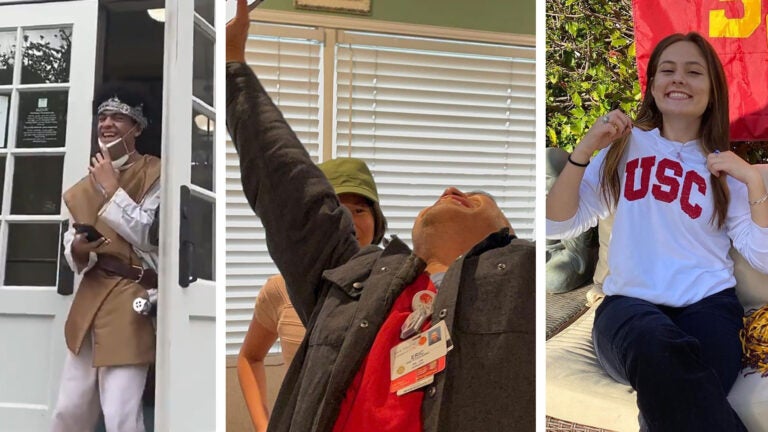 How aspiring Trojans are celebrating their 2021 admission to USC
No matter where they're from or how they found out, these potential future USC students all shared the thrill of getting their acceptance notices.
Thousands of aspiring Trojans aiming for a spot in USC's fall 2021 entering class celebrated on March 30 when they got long-awaited acceptance emails from USC Admission. They shared their news in a way befitting the ongoing pandemic: online through social media.
Out of a record-high 70,971 applicants, 8,804 were offered coveted spots. Of these, 1,760 have parents who never went to a university — making them the first generation in their family to attend college. Some live only a few miles from the University Park Campus, while others go to school on the other side of the globe. Their common thread? The need to shriek, jump and hug their parents when they learned they were accepted to USC.
Here are a few of the ways they celebrated their 2021 acceptance into USC. If you'd like to see more, or have your own moment to share, use the #IGotIntoUSC hashtag on Facebook, Instagram, Twitter, TikTok and beyond.
Latinx love in the Trojan Family
She'll have lots of first-generation students to bond with in class.
I CANT BELIEVE I GOT ACCEPTED TO USC ? thank you to everyone who has guided me through, as a first generation student and latinx this is my proudest moment 🙂 #igotintousc ✌?❤️? pic.twitter.com/u2ciuCiljN

— emely (@typicalemelyy) March 30, 2021
Life-changing news for a Texas teen
This Dallas student took a break from drama to experience his own drama (with a happy ending).
https://twitter.com/Vrob214/status/1377064664450891779
Her next big role: Trojan?
Actress Storm Reid learned she was picked for the part of "USC undergraduate" this fall, and she is excited.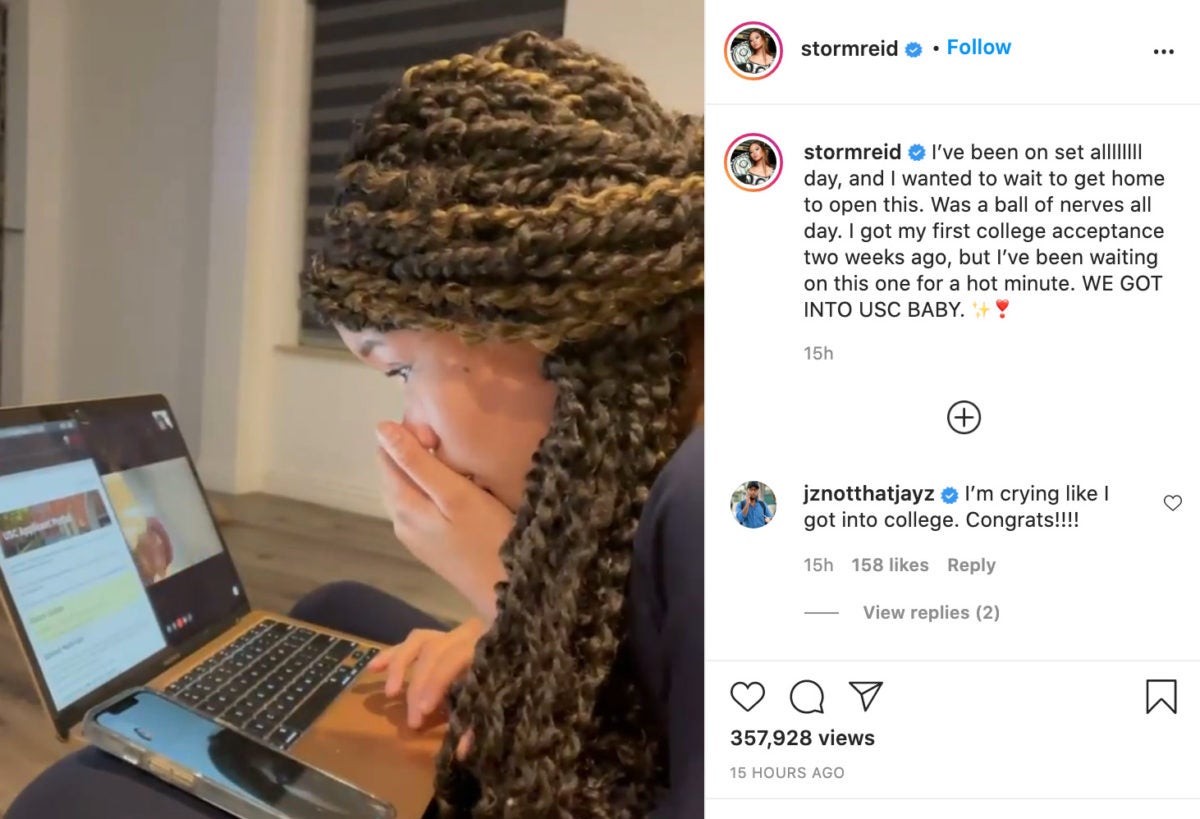 Best use of "heart eyes"
He loves the law and the cardinal and gold.
https://twitter.com/hilariousdd/status/1377048334523895809
Mamba mentality
Yes, that's Natalia Bryant, daughter of Kobe and Vanessa Bryant. Kobe Bryant was a USC fan, and it looks like Natalia is, too.
Natalia Bryant got into USC ❤️ pic.twitter.com/q6qtLc7YBH

— NBACentral (@TheDunkCentral) March 30, 2021
Unbounded enthusiasm
One prospective first-year student is more than ready for class.
Legit dream come true. So thankful for this opportunity!
LET'S GO IM A TROJAN BABY!!!!! #IGotIntoUSC pic.twitter.com/UiOs3DYTIG

— Ilia (@Ilia_morsh) March 30, 2021
That's one proud dad
This father hoped his son would become a Trojan — watch his dream come true.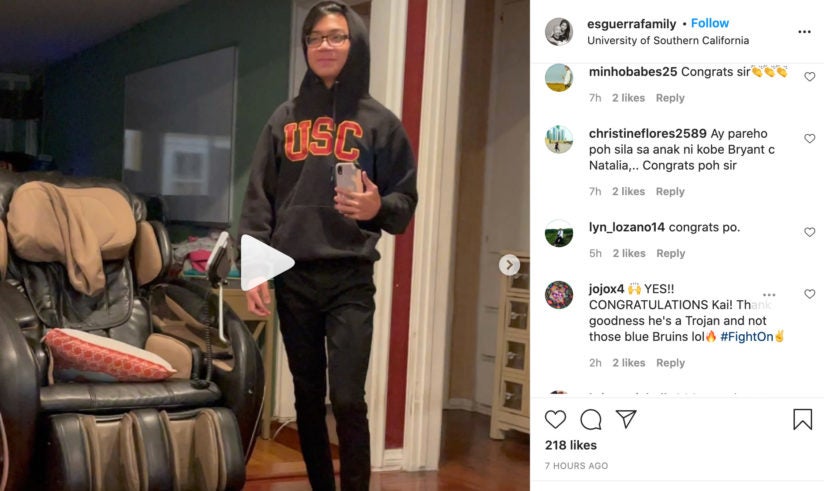 Headed to the music industry
One proud mom recorded every moment of her daughter's life-changing news. It's fair to say both were pretty excited.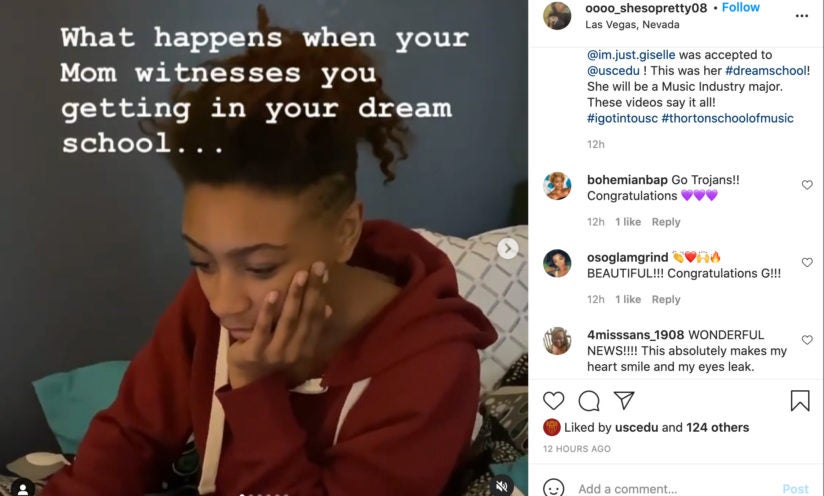 When those hours of studying pay off
This promising high school senior couldn't keep her excitement to herself.