USC experts assess damage, impact from Huntington Beach oil spill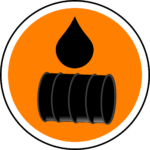 A smell both unfamiliar and unwanted hangs over the northern Orange County coast, as oil fouls the irreplaceable air, water and marshlands. A spill estimated at 126,000 gallons has closed beaches and shaken Californians already reeling from the combined environmental impacts of drought and wildfires. USC experts are ready to talk about the spill's impact and implications, as well as the way oil spills can be mitigated.
Contact: USC Media Relations, uscnews@usc.edu (213) 740-2215
Naj Meshkati, professor of civil and environmental engineering at the USC Viterbi School of Engineering, served as an investigator after the Deepwater Horizon oil spill in 2010. He can discuss the investigation process and risk reduction.
Melodie Grubbs is a science, research and policy specialist at the USC Sea Grant program, which has created a news and information page about the spill and the cleanup. She can discuss the spill's impact on beach and waterfront ecosystems.
Phyllis Grifman, associate director of the USC Sea Grant program, can discuss potential economic impacts and the financial settlement that followed the 2015 oil spill near Santa Barbara.
Joe Árvai, professor of psychology and director of the Wrigley Institute for Environmental Studies at the USC Dornsife College of Letters, Arts and Sciences, can discuss the role policy and regulation play in preventing and mitigating oil spills — as well as their inevitability.
Young Cho is a research assistant professor and cyber physical systems expert at the USC Viterbi School of Engineering. He can discuss the potential for underwater sensors to help prevent oil spills.
Adam Rose is a research professor with the USC Sol Price School of Public Policy and senior research fellow at the Center for Risk and Economic Analysis of Threats and Emergencies (CREATE) He can discuss energy economics, human caused disasters as they relate to climate change and the environment.
Santina Contreras is an assistant professor at the USC Sol Price School of Public Policy. She can discuss effective community outreach and engagement practices surrounding preparedness and response to oil spills. She can also talk about understanding the impacts/importance of community communication, education, and involvement to environmental hazards and disaster.
# # #
Image: Pixabay